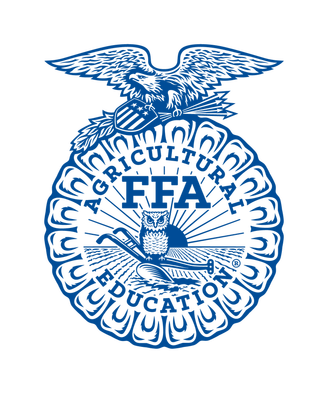 Calendar of Events
November 16- Leadership School

December 9- Ag Sales/ Dairy Products

December 11- Kansas Beef Expo
2020-2021 Officer Team
President- Brooklyn Young
Vice President- Tessa Hartman
Secretary- Skyler Zoeller
Treasurer- Bryce Hoeltzel
Reporter- Lily Corkill
Sentinel- AJ Cassel
Historian- Courtney Blackburn
Advisor- Anthony Meals
ameals@usd384.org
Advisor- Megan Larson
mlarson@usd384.org
Welcome to the Blue Valley FFA website. Blue Valley was chartered in 1939 with 31 members. The Ag building has moved 4 different times throughout the years and now we are in a stationary building for many years to come. Our organization keeps growing and we are excited to see what the future holds for BV FFA.
Take a virtual tour of the Ag Building!

Check out our NEW COVID gear!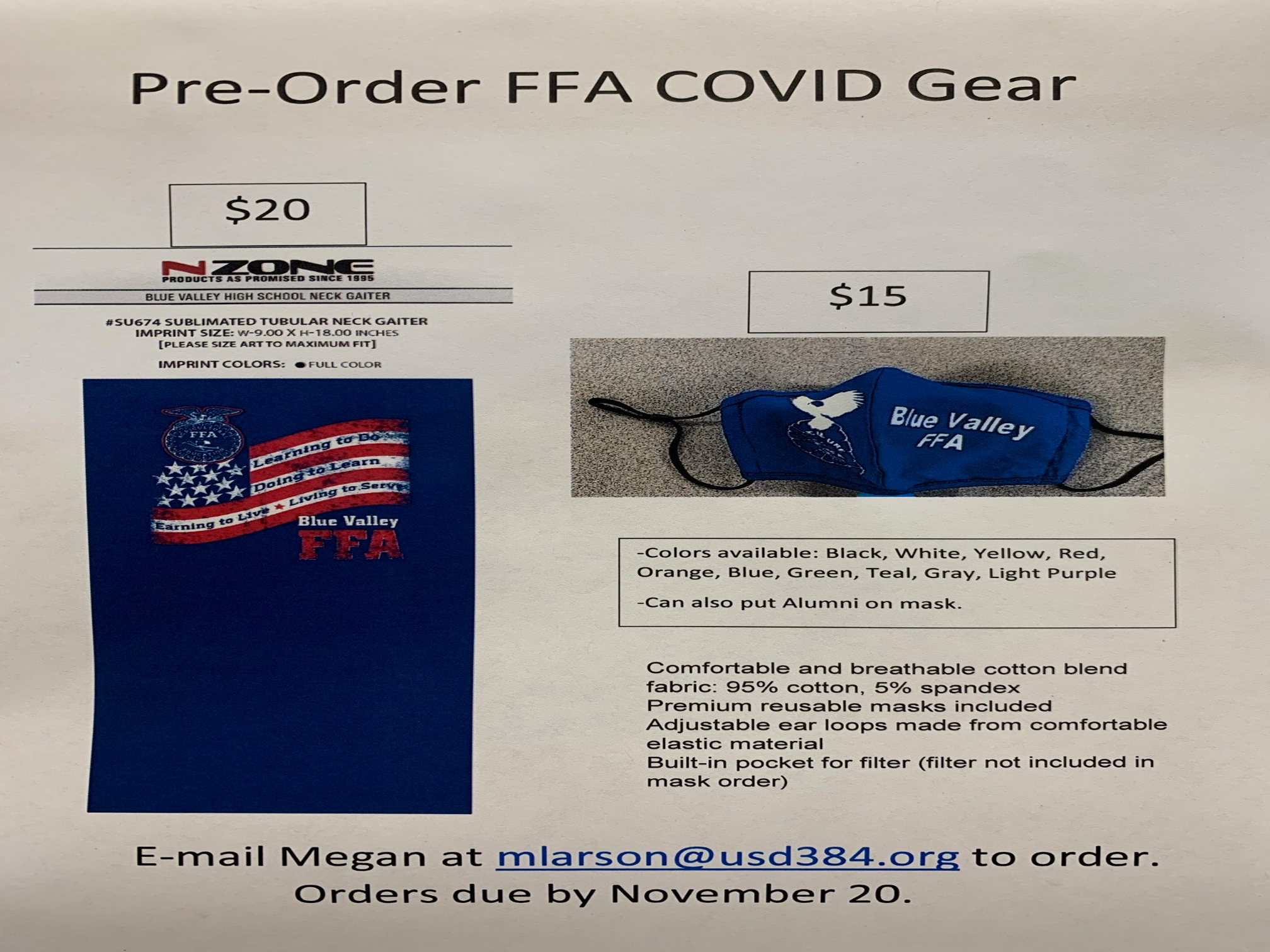 Check out our Facebook Page for updates, follow us on Instagram and Twitter!
   On the shortness of life