8th grade dream houses are in the process of being constructed! Detailed listings coming soon!

It is finally printmaking time in the high school art room. Art II students have begun the reduction printmaking process using linoleum plates. They will carve and print the same plate a series of times to build up their image using multiple ink colors.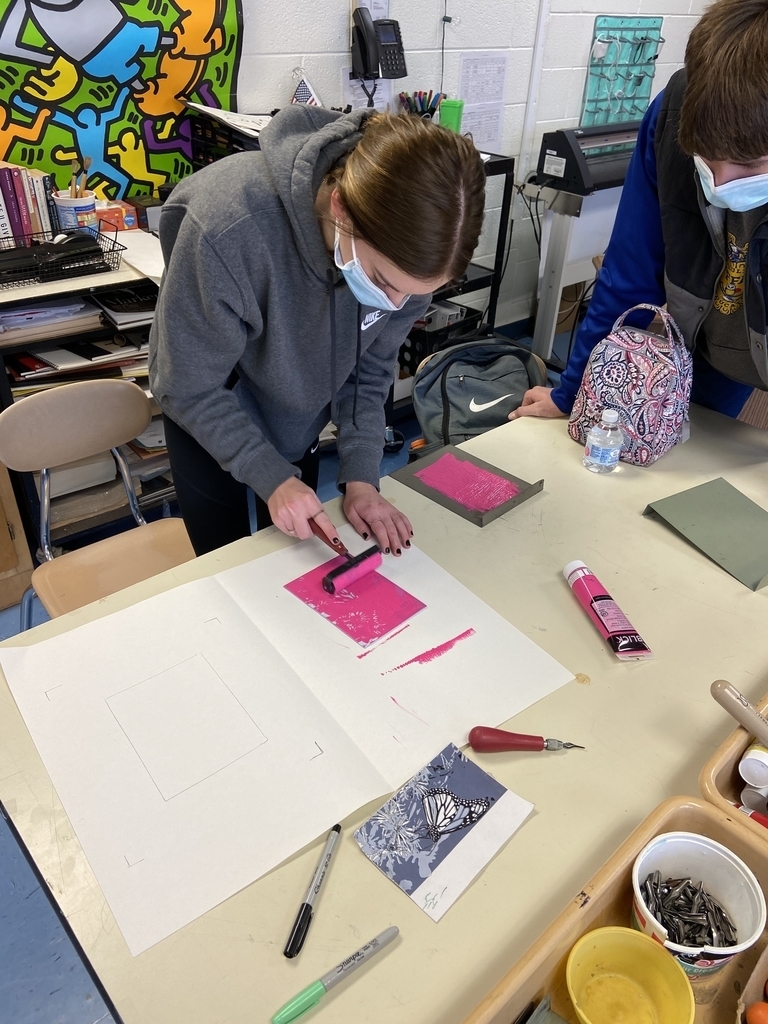 6th Grade World History took a trip through India and created some amazing brochures! Check 'em out!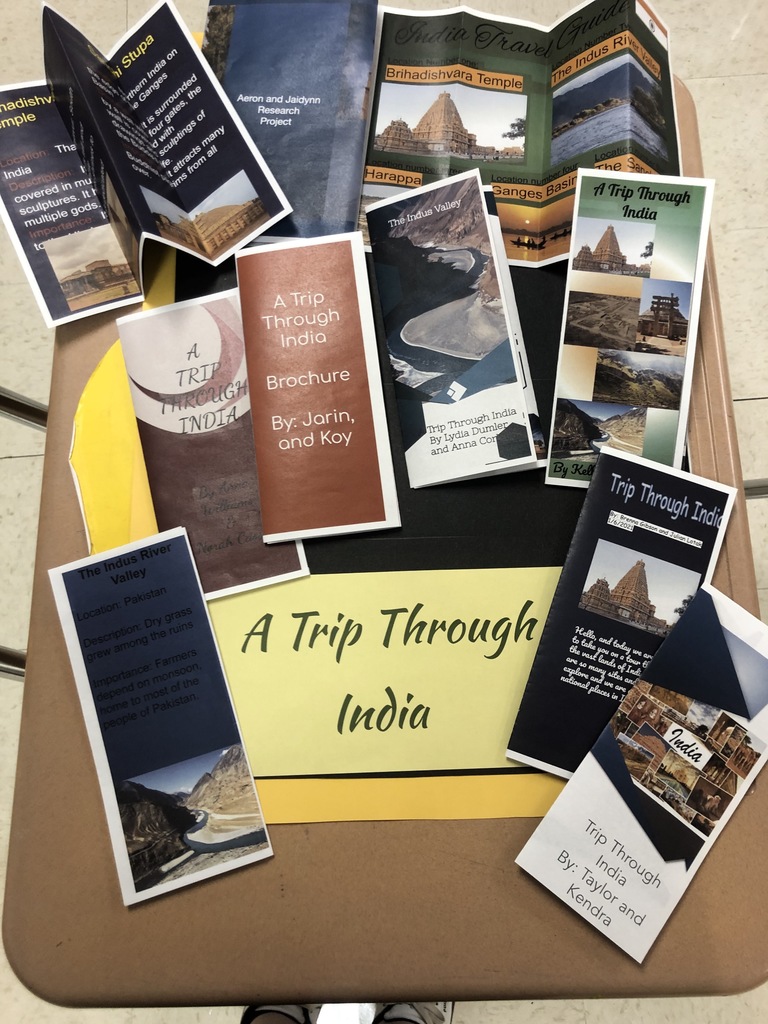 The Advanced Biology class at Blue Valley is comparing how different germination techniques affect the rates of cellular respiration in peas. They are measuring amounts of oxygen and carbon dioxide gases in order to determine rate of cell respiration.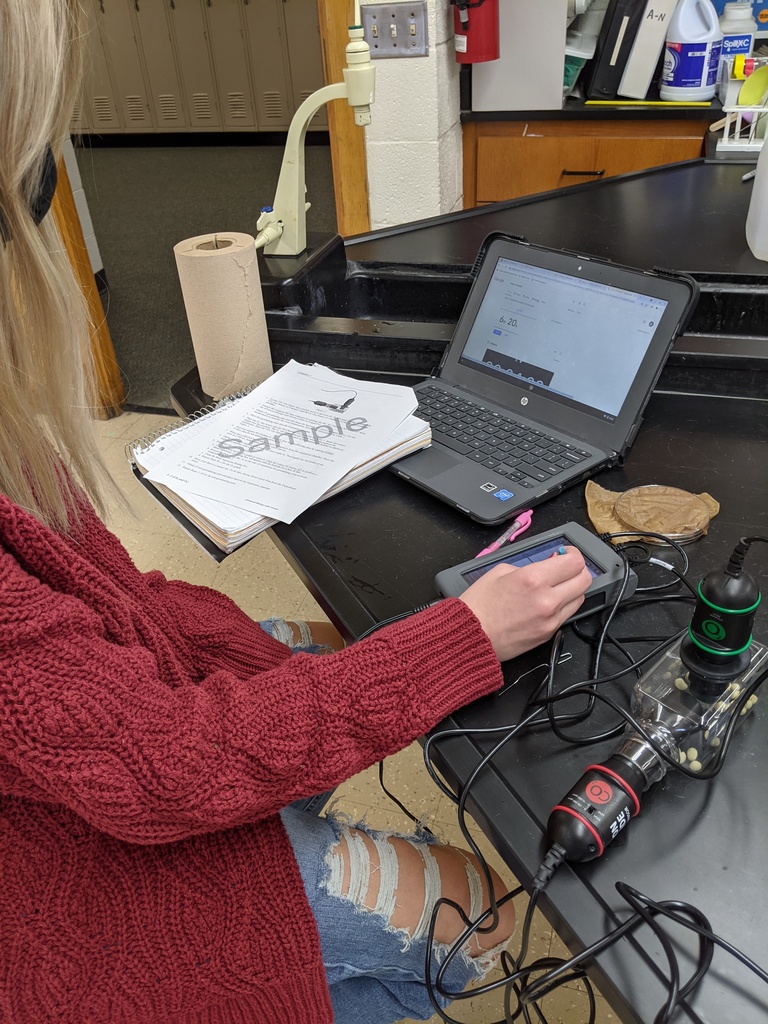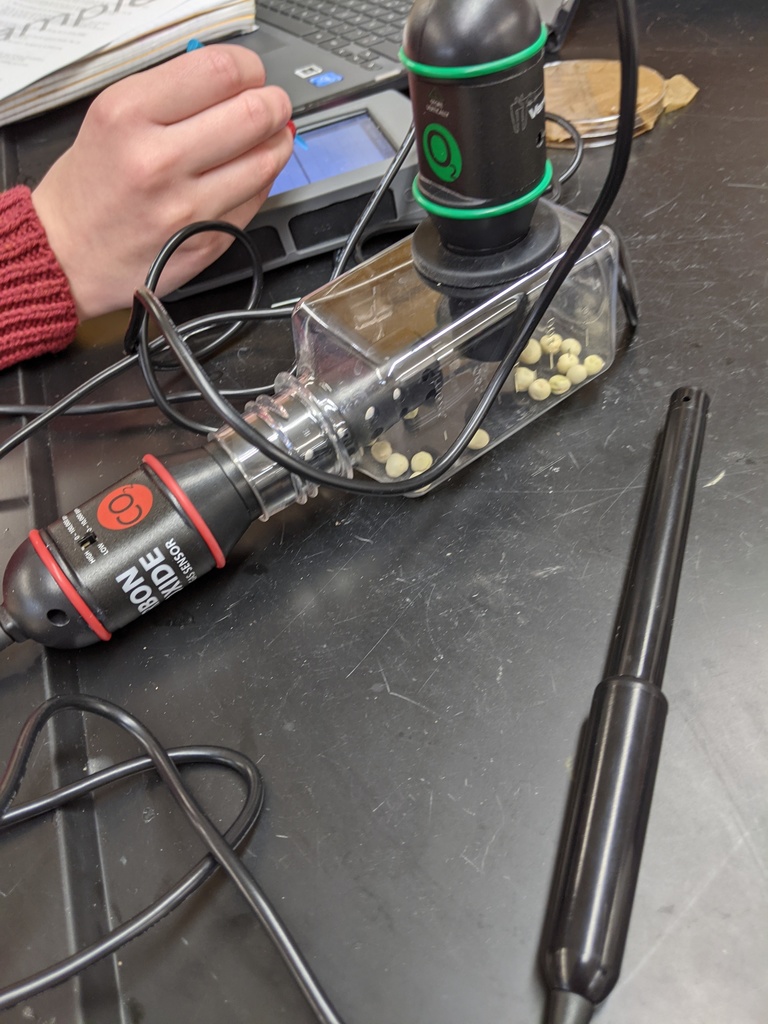 FCCLA activities from previous semester.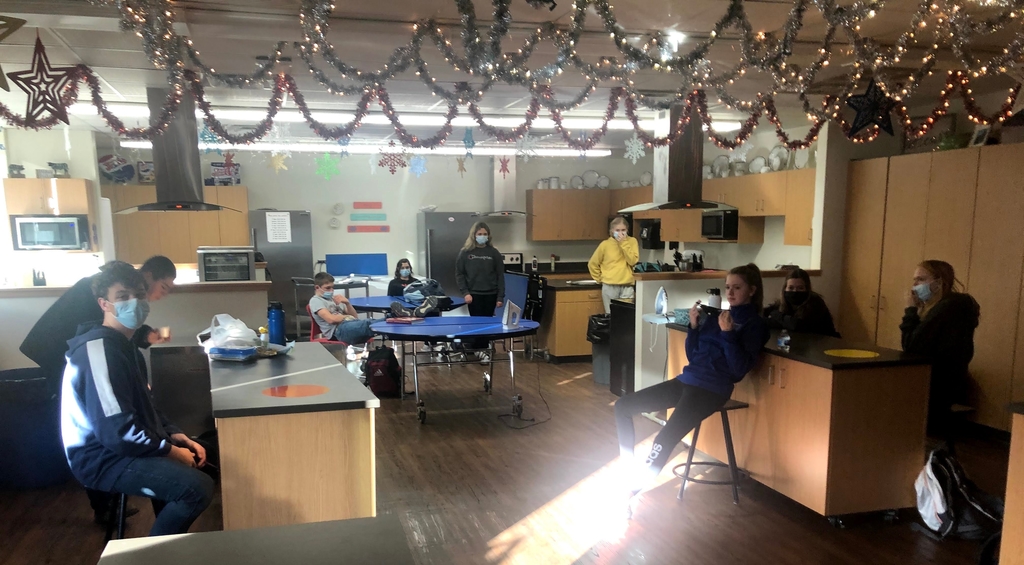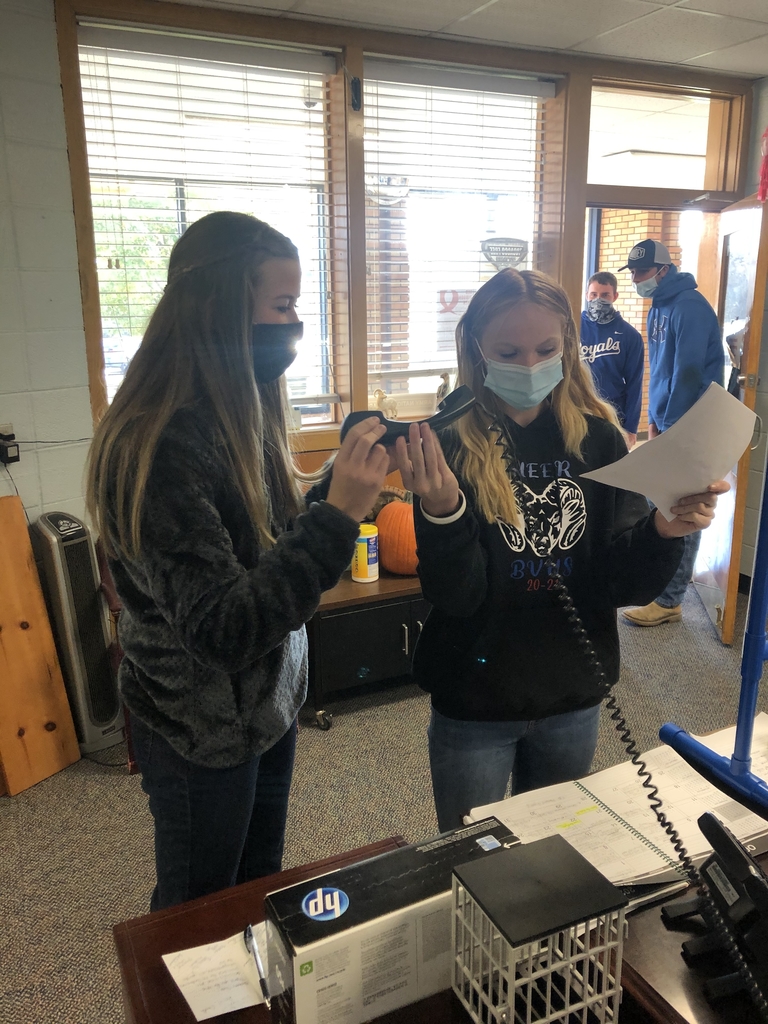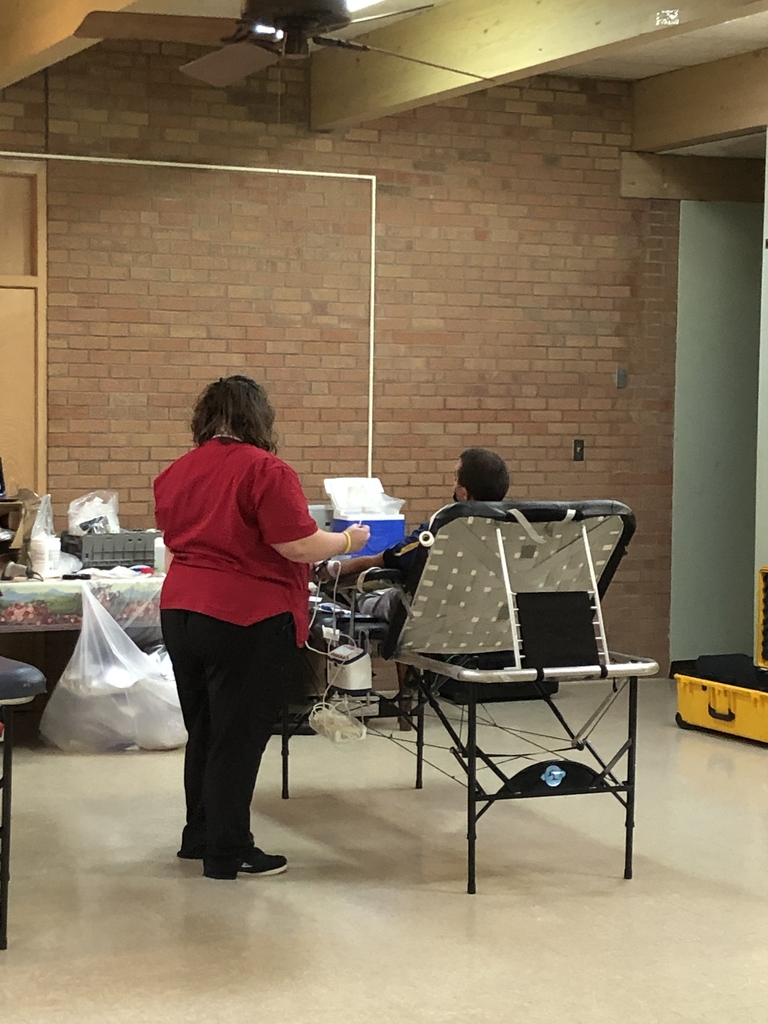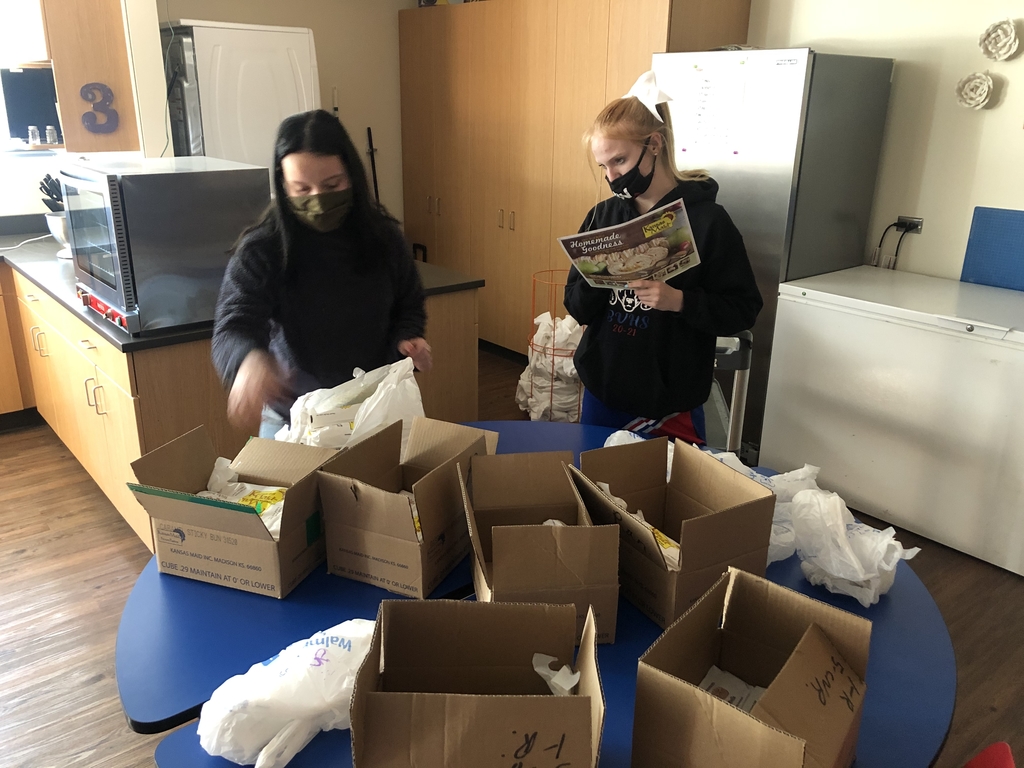 Culinary Essentials, Baking and Pastries, and Human Growth activities from the previous semester.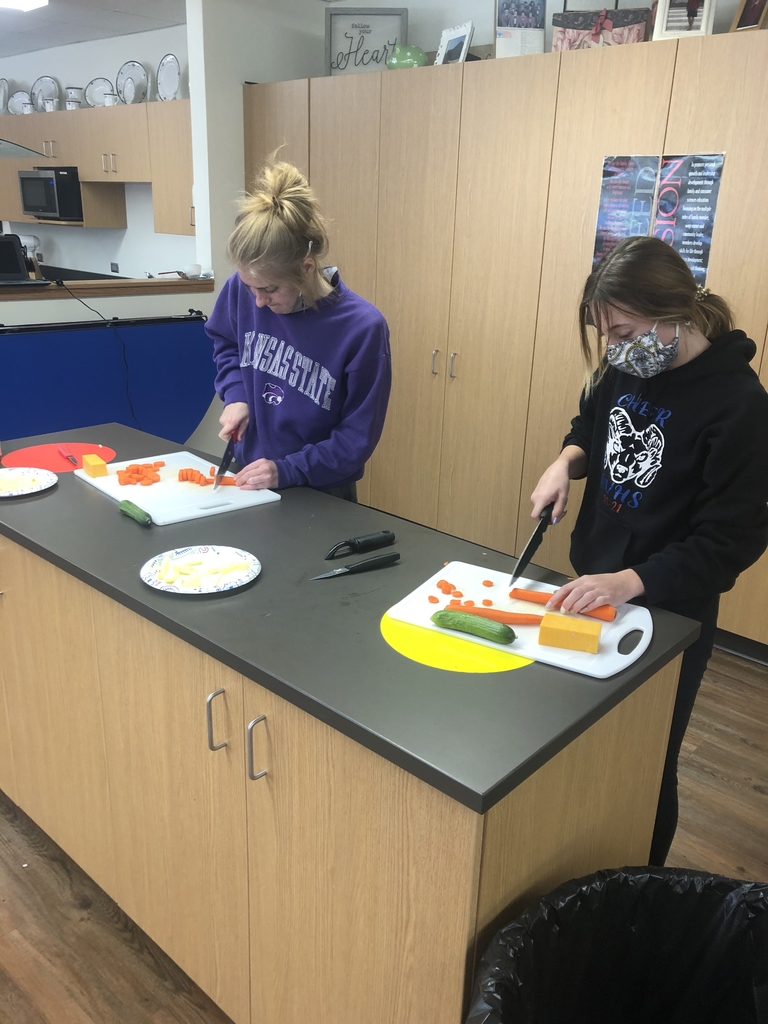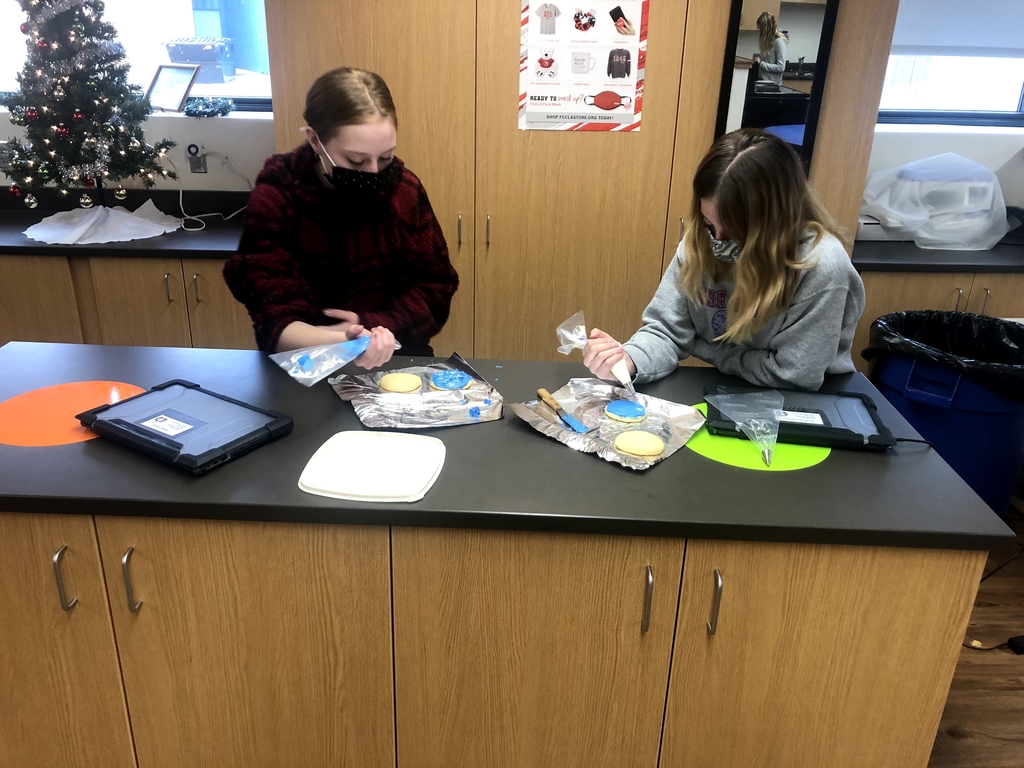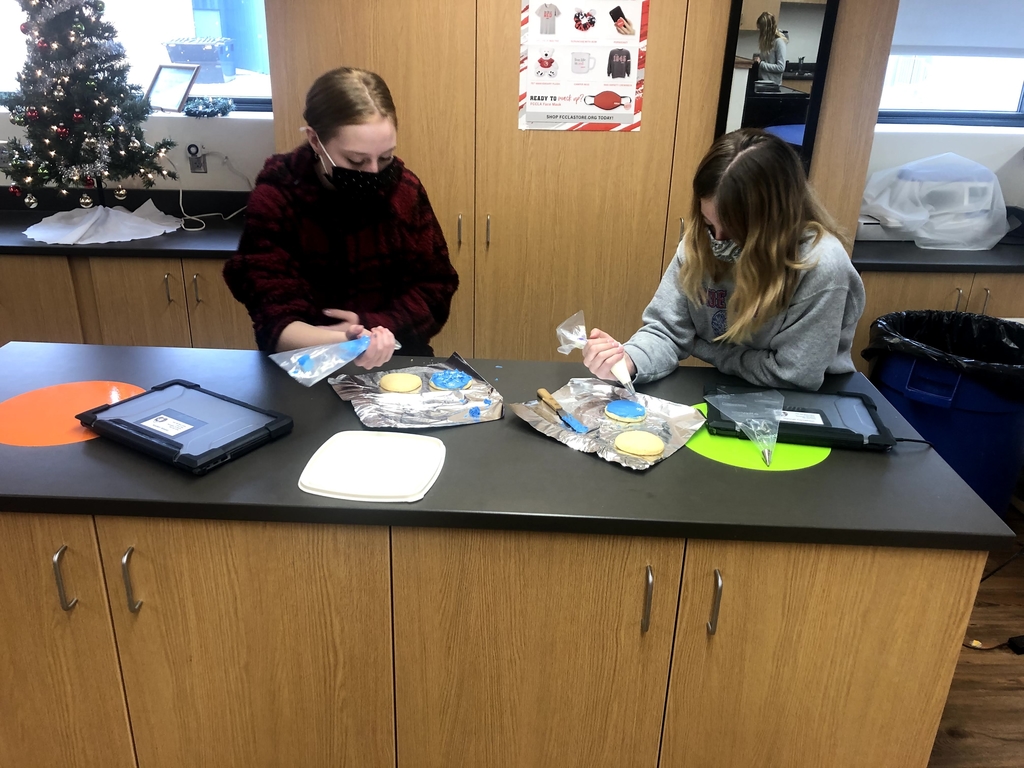 The Ag Ed Facility is looking for pictures to hang up in the classroom. Please send pictures of your farm or ranch to
ameals@usd384.org
by Dec. 31st. Students will pick the top 5 photos to be printed on canvas and displayed.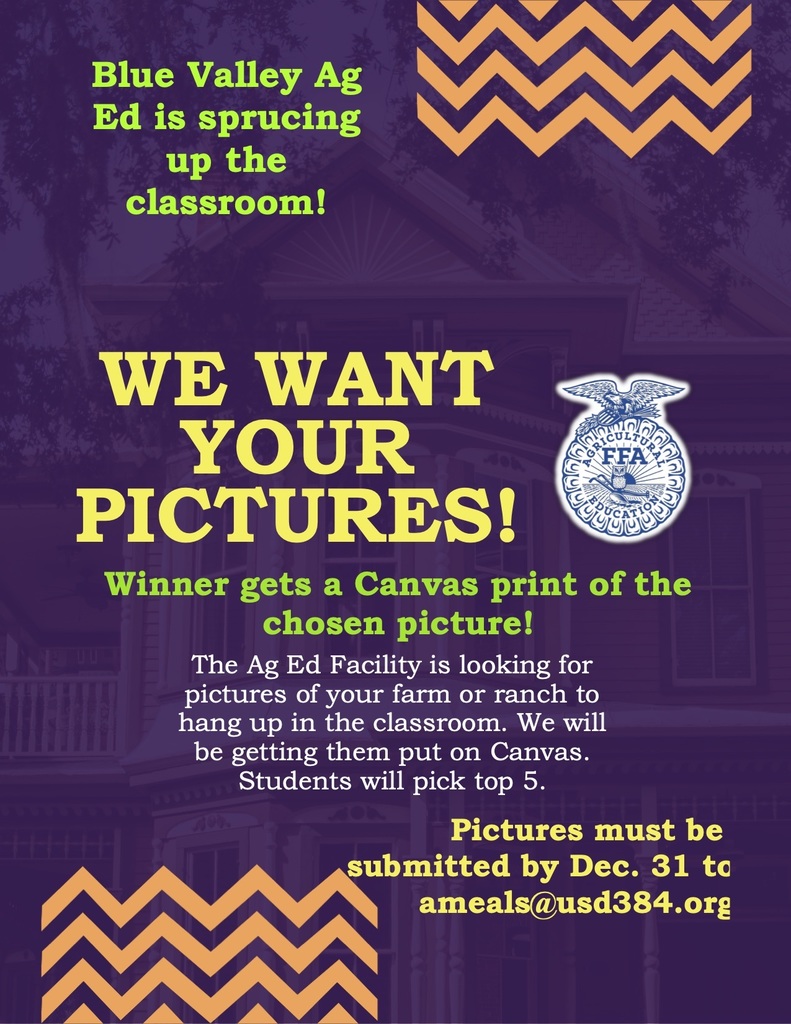 ***We know even during these crazy covid times we have some Super Ram Fans watching and cheering on our HIGH SCHOOL basketball teams from home. Take a picture or 10 second video of Super Ram fan in your household with the live streaming game and send it to
ayoung@usd384.org
BEFORE the end of the boys game and we will choose our Super Ram Fan of the night for each HOME GAME. Don't wait until the last minute though...there are sometimes technology issues and we want to make sure you get entered for your chance to be the next Super Ram Fan! Goooooo RAMS! --BVHS CHEER TEAM


Today's HS basketball game against Clifton-Clyde will also stream on the Blue Valley Rams Live Youtube channel. JV girls start at 1:00pm with two quarters, followed by two quarters of JV boys, Varsity girls, and Varsity boys. Go Rams!
https://www.youtube.com/channel/UCqKdd_8bqVck6cYDxlPpZsw

The Blue Valley School Store is reopening for one week only! Orders placed by December 15th will be complete before the holiday (pending items are not backordered). Several new designs are available including a McCormick Elementary shirt and a BV ugly Christmas sweater. Check out available items at:
https://store.idntiteez.com/bluevalleyrams/shop/home
If you are ordering items as gifts and would like to receive them before December 25th, be sure to select the option to have your items shipped directly to you. Contact Katie Larson at
klarson@usd384.org
if you have questions.

Thank you to all of the bus drivers at BV! We 'wheelie' appreciate all you do and for getting our students to and from school safely!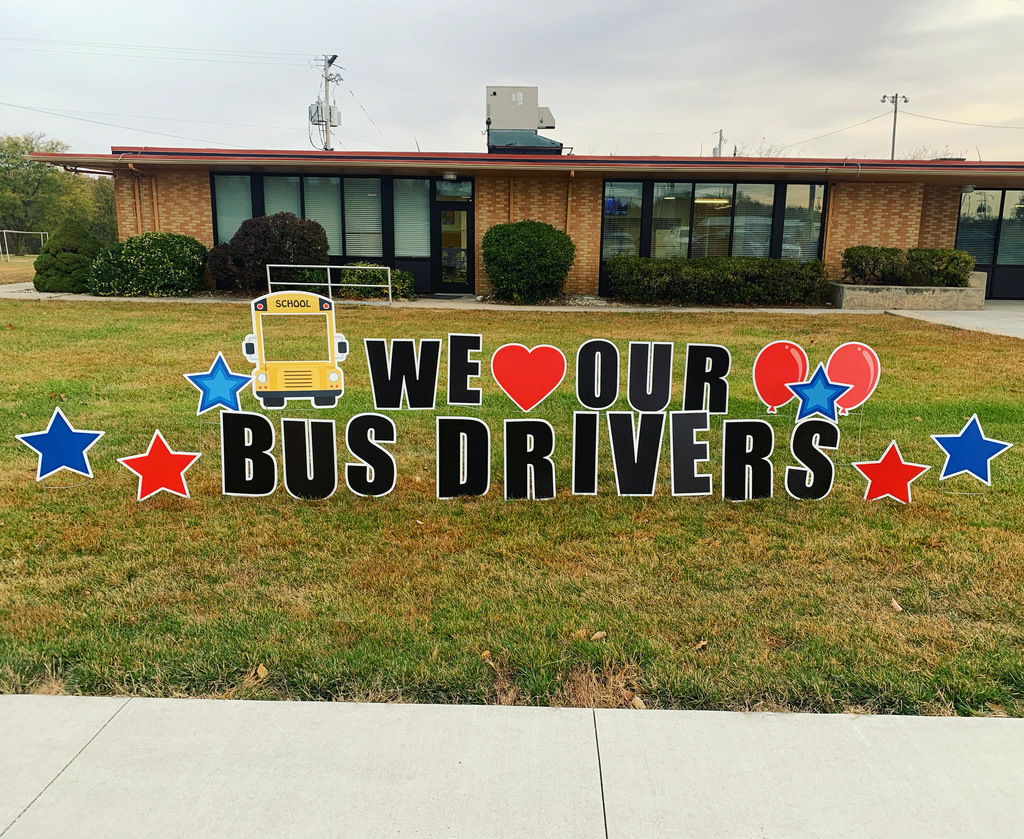 MS & HS Parents: Use this link
https://www.usd384.org/o/bvhsms/article/329058
to sign up for conferences with individual teachers. All conferences will be held via Zoom. If you are unable to find a time that works for you, please contact that teacher to set up another time.

There is one week left to get your FFA orders in for fruit, meat, cheese, pie, coffee, seasonings, and cookie dough. Please let Megan know at
mlarson@usd384.org
or any student. This year is so different, so we are still wanting to try and have this fundraiser since this is our biggest one of the year. Thanks for supporting Blue Valley FFA!

Don't miss out on a chance to secure your copy of the 2020-2021 Rambler Yearbook for $38 before the price goes up on October 19th. Back by popular demand, immediate family discounts for the purchase of multiple copies are being offered. Visit yearbookordercenter.com and use the the code 17246 to purchase your book online or return the paper form to your building secretary.
https://www.usd384.org/o/bvhsms/page/yearbook

Today FFA hosted a Greenhand conference for the 8th and 9th graders! They have Blue Valley FFA alumni giving their experiences and how FFA has set them up for the future. The state officers are also here doing a fun activity!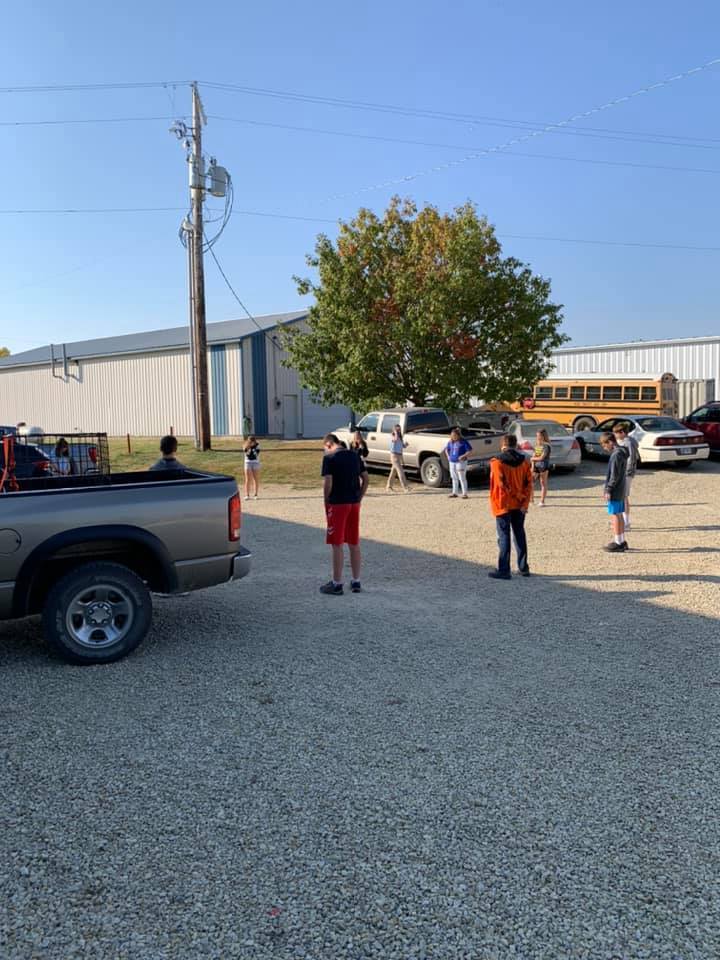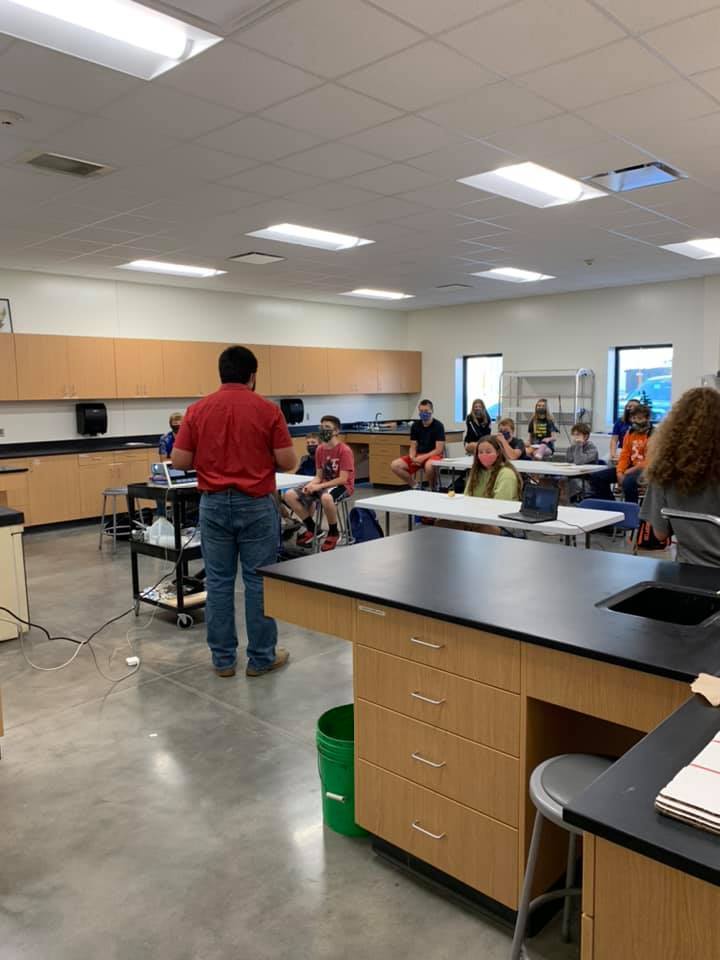 The Riley County Influenza Vaccine Clinic will be an outdoor partitioned clinic held at the USD 384 Blue Valley High/Middle School Campus, Thursday, October 8, 2020, from 3:30pm to 6:00pm.
https://pdf.ac/J9YAd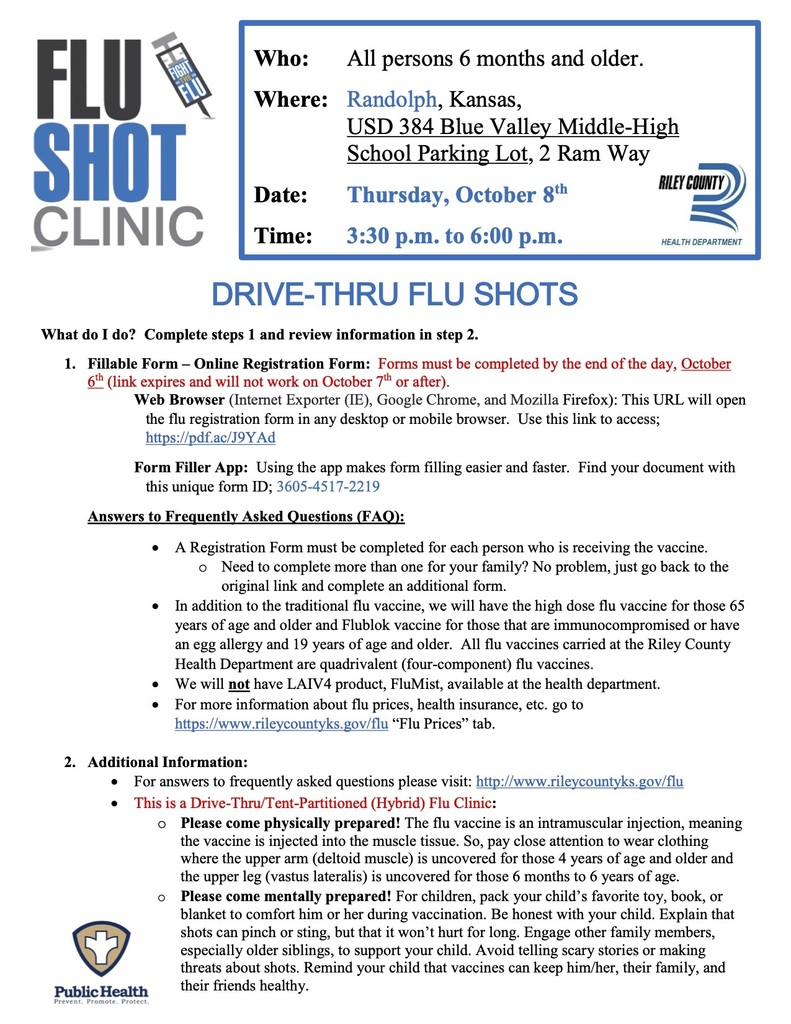 HS Football vs. Wetmore & Homecoming on Friday, October 9th @ 7:00 pm. Homecoming ceremony will be at halftime. Spirit Week starts Monday!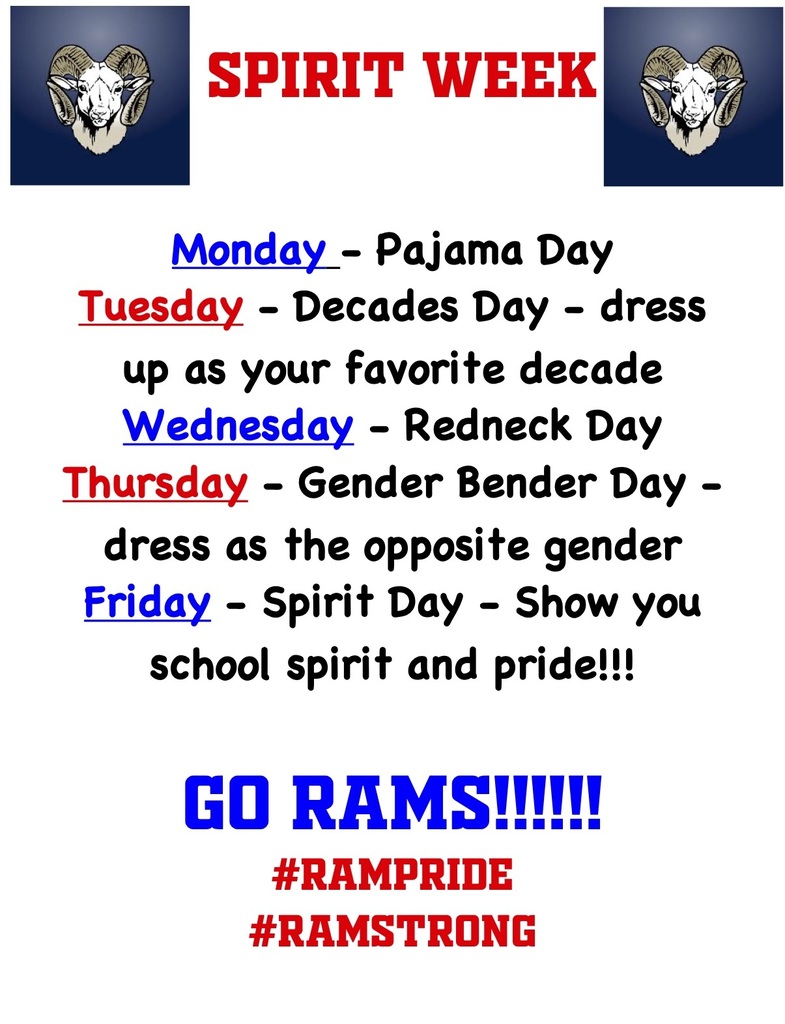 Distance on-line materials for MS VB girls can be picked up at the Middle School from 7:30am to 9:30am on Friday, Sept. 25. If this time does not work, please call middle school office 785- 293-5253 for other arrangements.