No middle school practice for boys tonight. MS Girls will practice till 5pm.



The MS games at Luckey for tomorrow have been cancelled due to COVID issue. Please be safe and if your child is sick please keep him/her at home. Thank you.

****Important update from the Superintendent - 1-17-22**** Hi Blue Valley families, School will be closed on Tuesday the 18th and Wednesday the 19 due to COVID-related issues. We will return to school on Thursday the 20th. This will allow us to get a handle on this situation. We currently have several student and staff member positive cases and many more close contacts that we are trying to manage. COVID has put a strain on us at work and home. No one can escape it. Please remember to be kind when responding to emails and texts from staff. We are doing the best we can with case management and communication to make everyone aware of what is going on. We will continue to play in the TVL high school basketball tournament as long as we can safely do so on our part. Please contact your coaches for details regarding information for student participation and testing requirements in the tournament.

The spelling bee for tomorrow will be reschedule at a later date due to large number of students sick and missing school.

Middle school games tonight will start at 5:30 and all games will be in new gym. Order will be 2 quarters of c-boys, b-boys, A-girls, then A-boys

***COVID Update from Superintendent*** 1-17-2022. Good Morning Blue Valley Families, You are receiving this because we were notified that there was a positive COVID-19 case at McCormick elementary school last Friday. Monitor your student(s) for symptoms. If they feel sick or become symptomatic, keep them home, wear a mask, and get tested. If tested and the student(s) is positive, contact your building office/administrator to get the student(s) set up on remote learning for the time they are at home. Here is a list of the most common symptoms: Fever (100.4 or higher), Chills, Muscle aches, Fatigue, Headache, Sore throat, Difficulty breathing, Loss of taste or smell.

When Earth Science returned from Winter Break, we set to work cleaning the fossils we collected in our field study. Now we are working on identifying them and learning about the habitat in which these animals probably lived.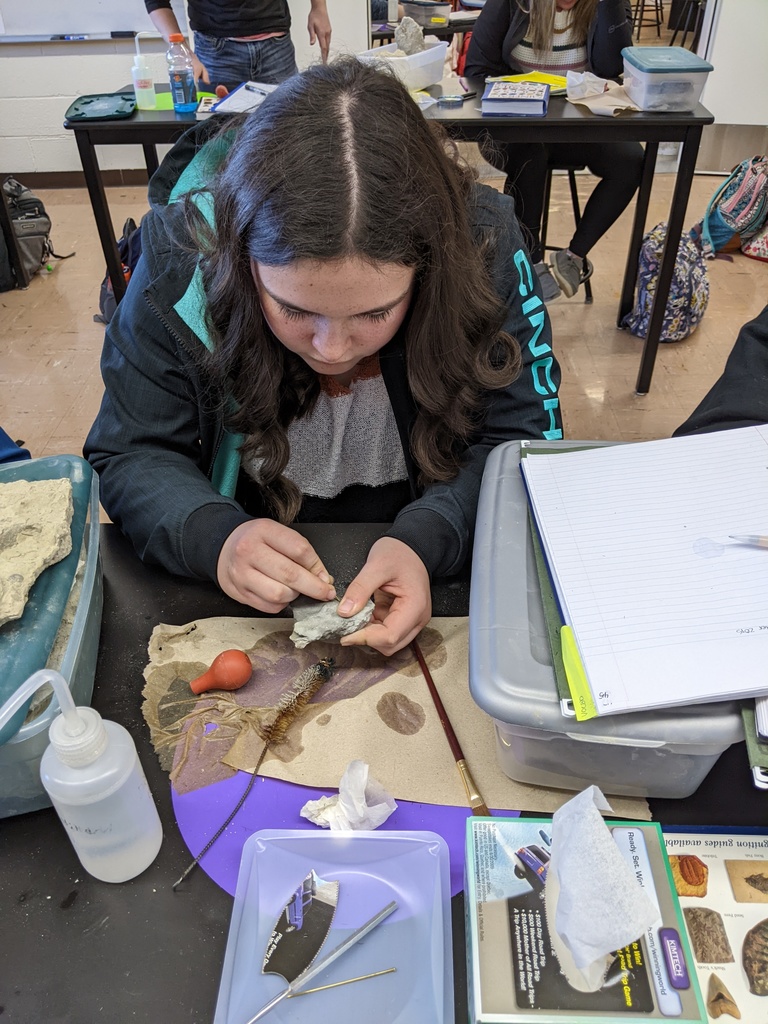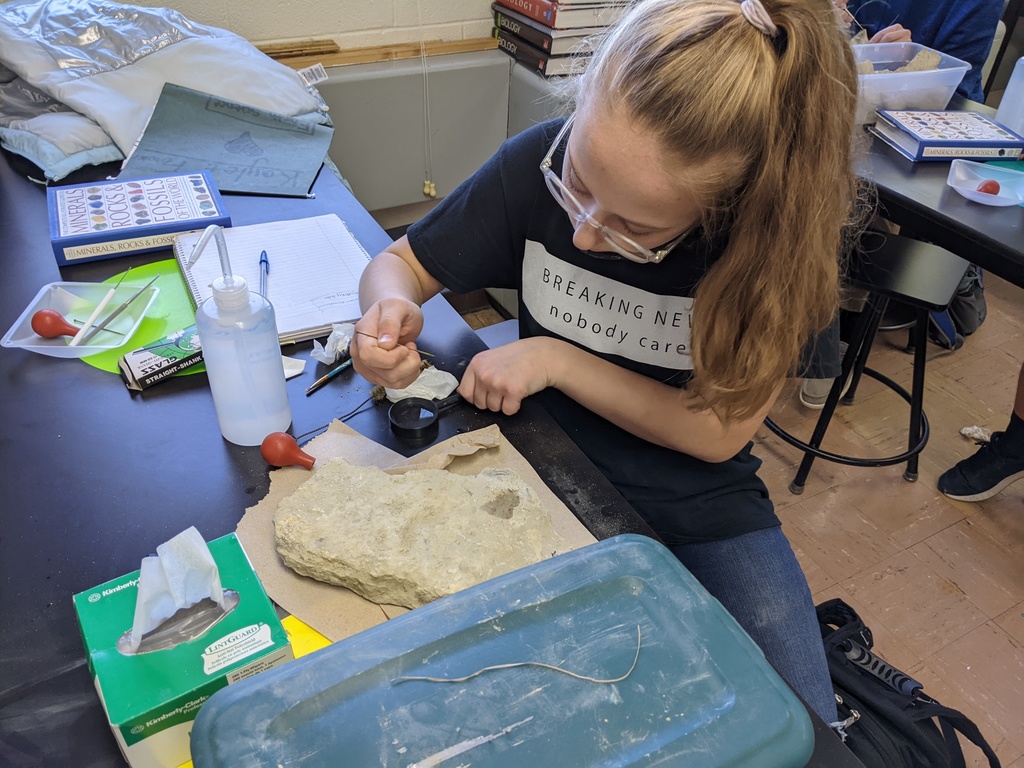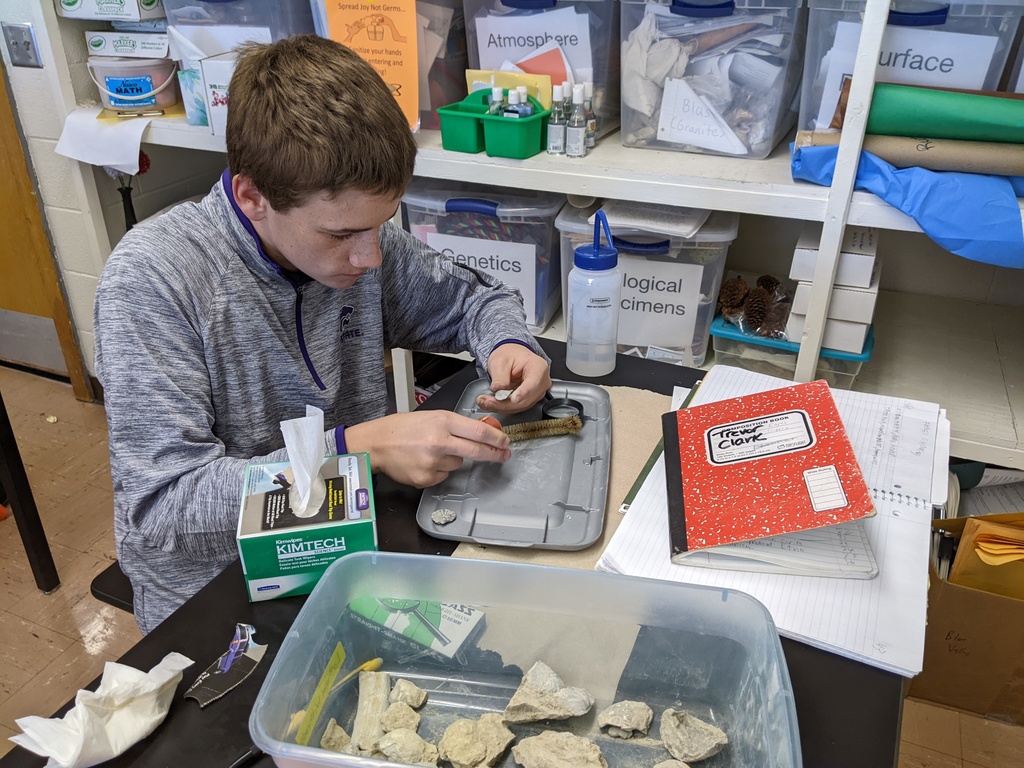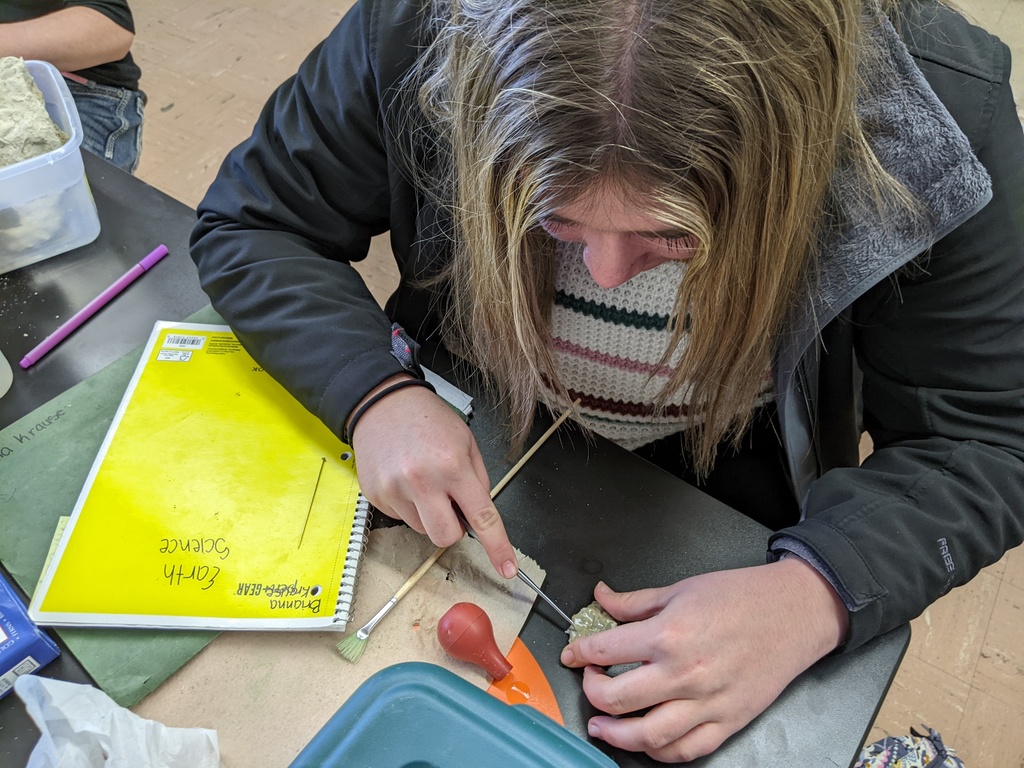 TVL games today have been canceled. Games today will be played on Monday, Monday's game will be on Tuesday and Tuesday games will be on wed.

The high school boys game tomorrow has been move to 1pm instead of 11:30am. The girls game is still scheduled for 4pm

TVL Brackets and Information can now be found on the HS webpage.

Just a reminder that BVHS will have farmers market tomorrow morning from 7:30 to 10:30am. Breakfast will be served by Math club. Free will donation.

The MS games at Luckey for Thursday has been rescheduled for Thursday Jan. 20th. Times TBD. The HS games on Friday against Flint Hills Christian also has been cancelled due to sickness. Hope to reschedule on a different date.

Due to illness there will be no jv or varsity girls game at Linn tomorrow. 2 quarters of jv boys will start at 6pm followed by varsity boys. Face masks are highly recommended. Bus leaves at 4:30.

Middle school games Monday at BV will start at 5:30 in both gyms. New gym will have A girls followed by B girls. Old gym will have A-boys followed by B-boys then 1/2 C-boys.

Tonight's games at Wetmore will be only varsity girls and boys staring at 6pm. There will be no b-games. Go Rams! Bus leaves at 4pm.

Reminder- MS games tonight start at 5:45 with girls playing at Blue Rapids and boys at high school. There will be no concession at Blue rapids gym.

Due to the extreme cold weather overnight into tomorrow morning, we will be starting school on a 2 HOUR DELAY for Thursday January 6th, 2022 to allow for safe travel to school. McCormick Elementary will start at 10:10. High School and Middle School will start at 10:15 There is NO MORNING PRE-SCHOOL session. The afternoon Pre-school session will go on as scheduled. Be safe and allow extra time as you travel to school. There will be NO BREAKFAST served.

January 5th, 2021 Hi Blue Valley families, As we get ready for winter weather, I want to make sure that everyone has the information they need to be notified in the event of a late start or school closing. These notifications will be made through WIBW, KSNT, KCLY, KMAN and via Thrillshare. If you need to download the Blue Valley App use this document to download it.
https://docs.google.com/document/d/1dmW0FB4WEly1_EL6AyZqpy8tdIRL18qO9auyJndJh9A/edit
Once downloaded, remember to set your notifications. On the upper left menu bar, find the settings button. Scroll all the way down and click the school(s) you want notifications from. Share this with everyone! # RAMFAM