Our garden towers are producing wonderfully. The last two meals for school lunch they have provided the lettuce. This is so exciting to be bring farm to school. Here are a few pictures, Traci cutting the lettuce, salad bar, and Jacob showing his salad which has our lettuce. #fuelingkskids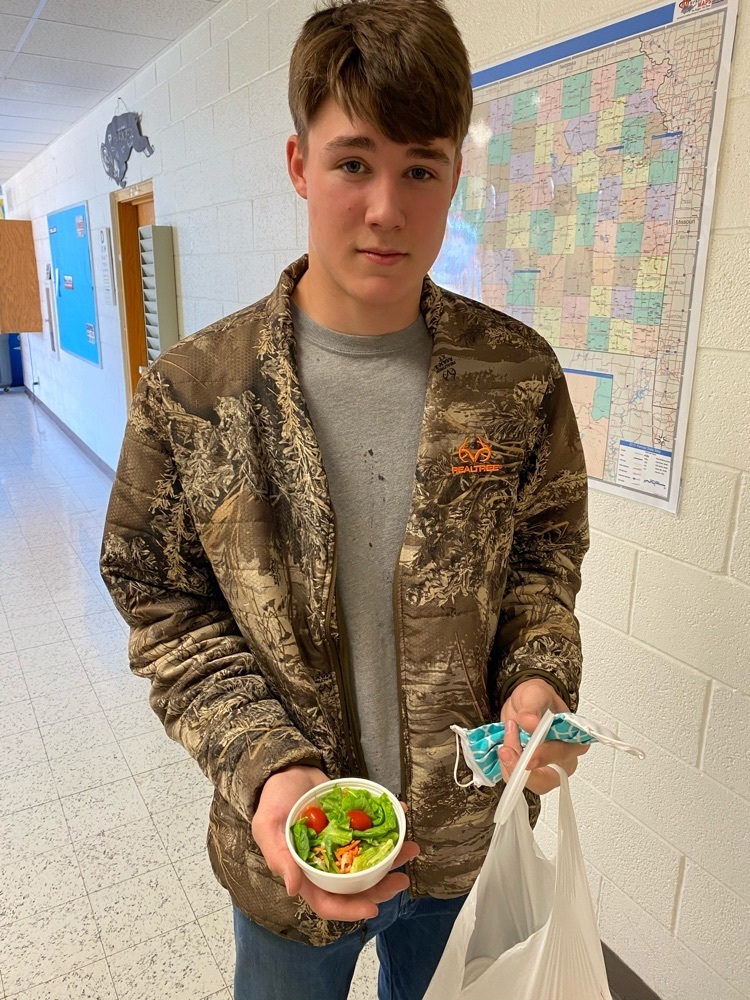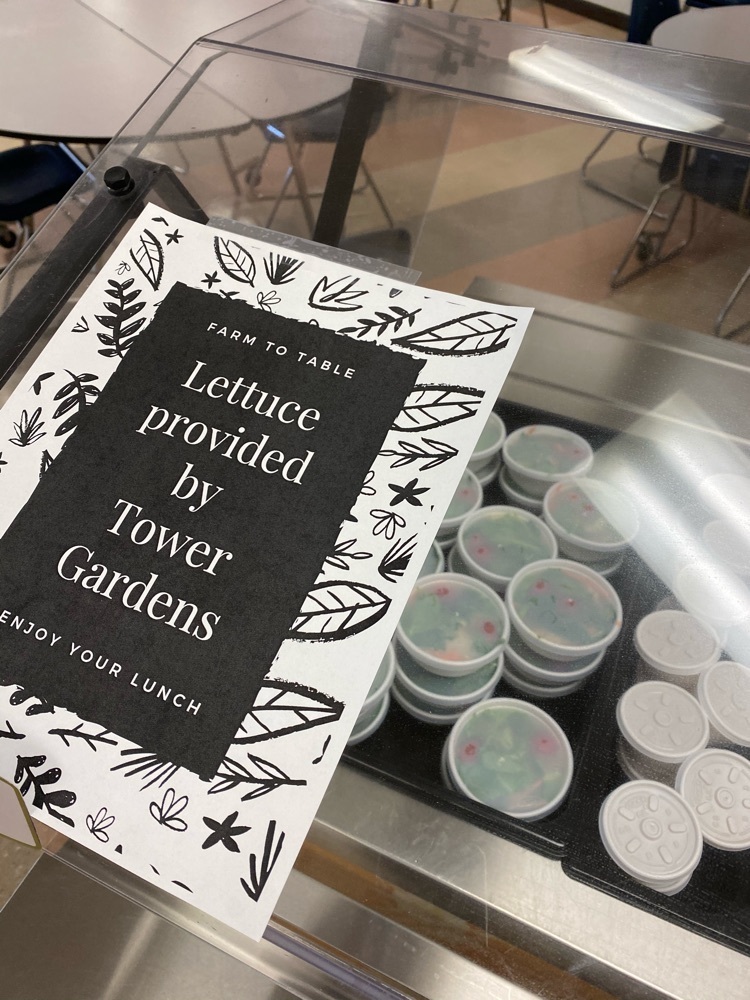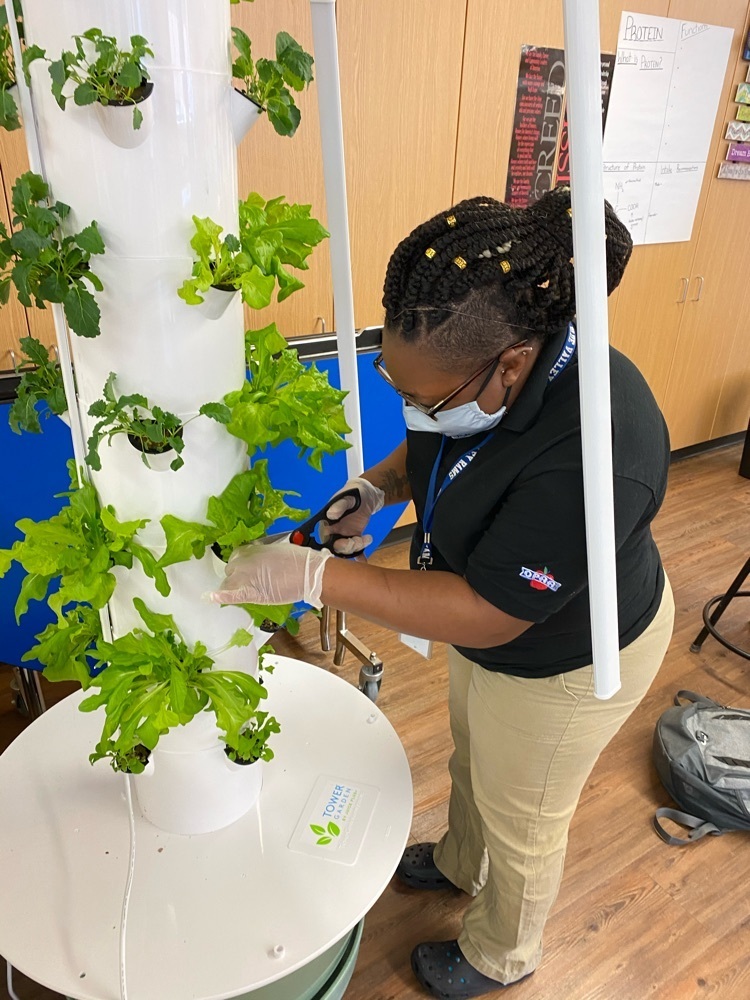 Last night our FFA officer candidates presented a speech and answered questions from a panel of teachers and alumni. They also have to write thank you notes afterwards to the judges. Now they wait!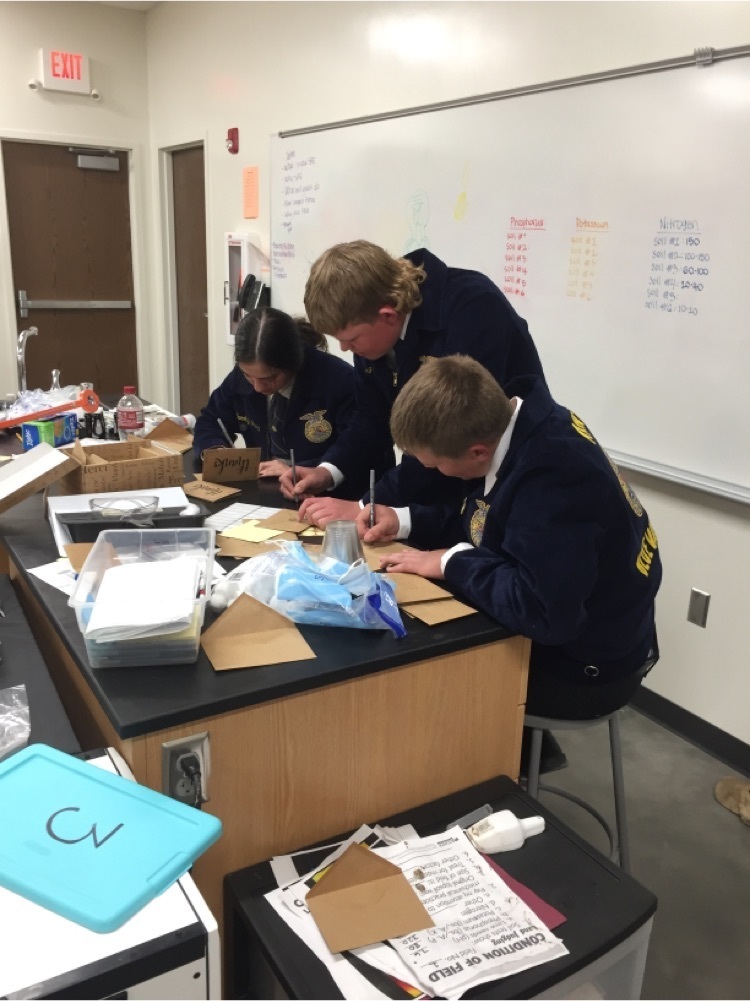 Patrons, parents, and guardians are invited to an open house to view prom decorations for "A Night of Luxury" at Blue Vista on Saturday, April 17 from 3:30 pm to 5:30 pm. Promenade will begin at 7:00 pm at Blue Valley High School. There will be a livestream of promenade at the Blue Valley Rams YouTube channel starting at 7:00 pm.
In Culinary Arts Ty Vogt received a Silver. Great job for your first time competing.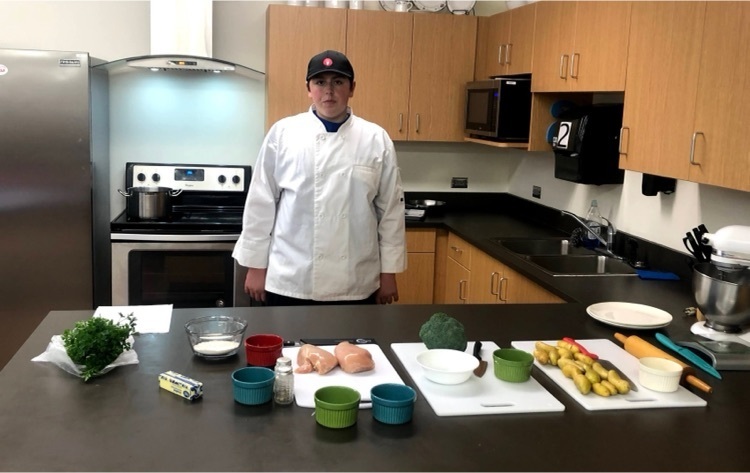 Congratulations to all the FCCLA members you participated in STAR events.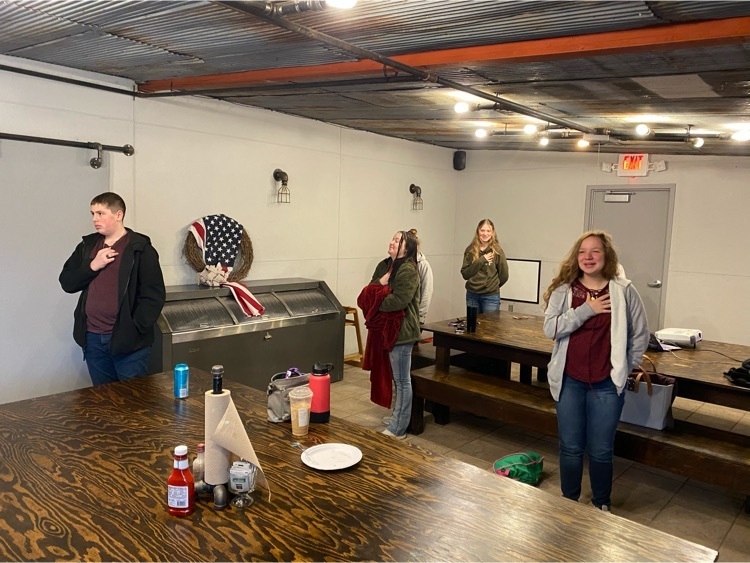 In Chapter in Review Display Lexi Vogt received a Silver and National Qualifier. Great job and can't wait to see how you do at Nationals.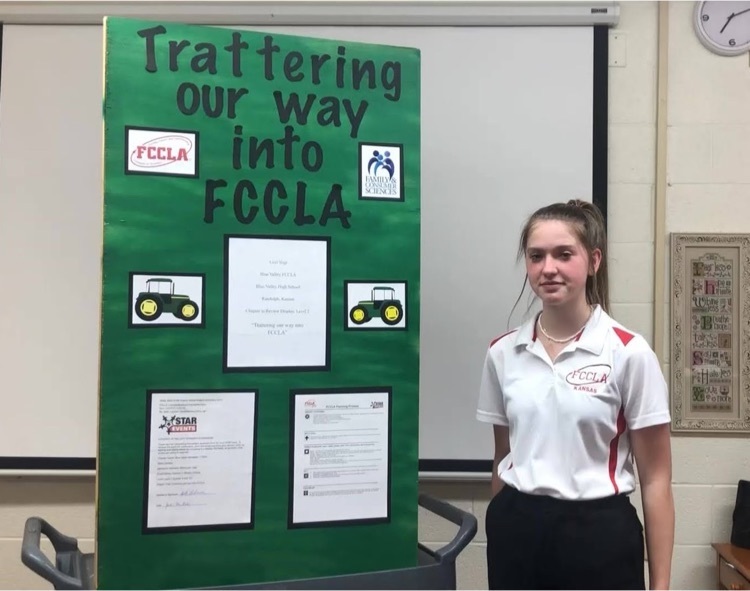 In Chapter in Review Portfolio Leslie Howell, Brianna Krause, and Lexi Weixelman received a Silver. Great job.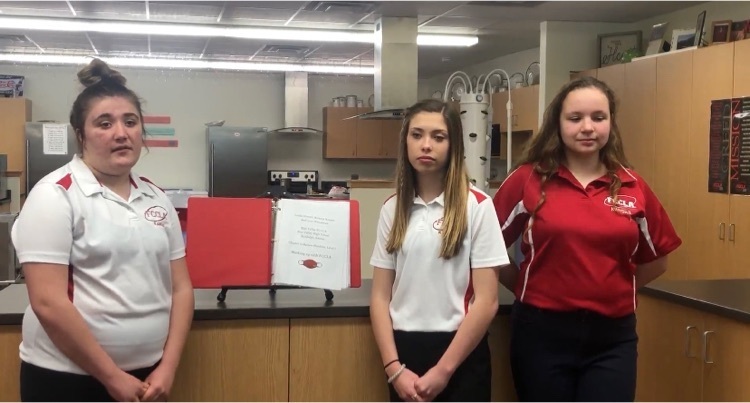 Learning to manipulate camera settings, students enrolled in Photo Imaging experimented with the aperture settings today. Adjusting the aperture allowed them to change the depth of field in their photos.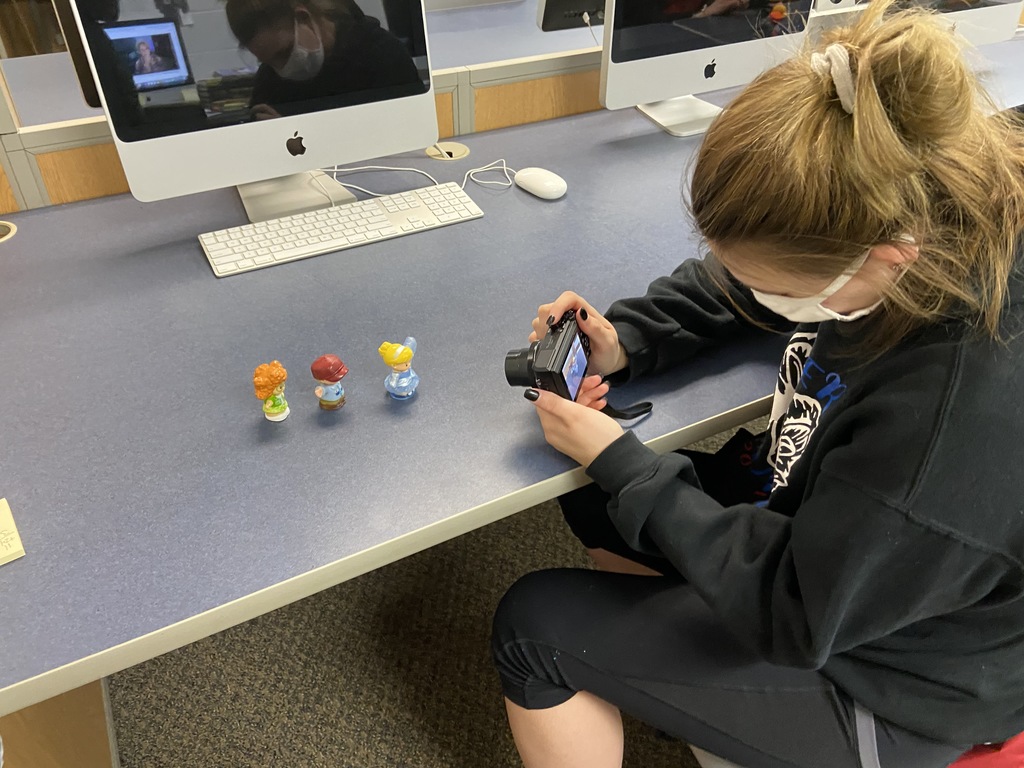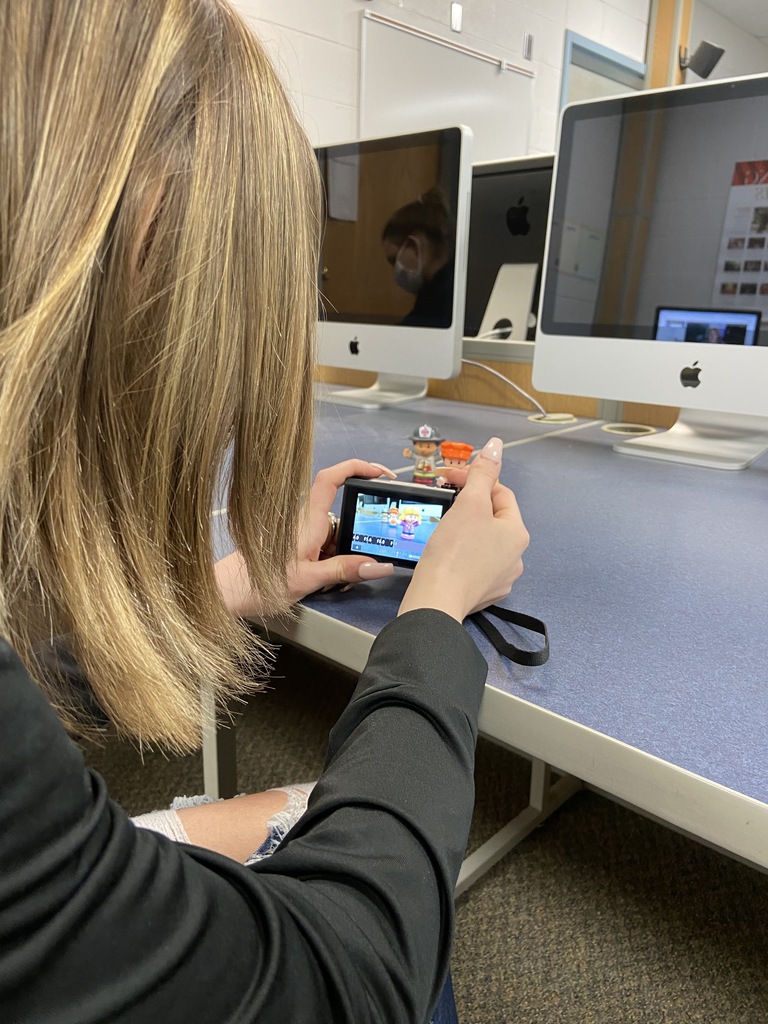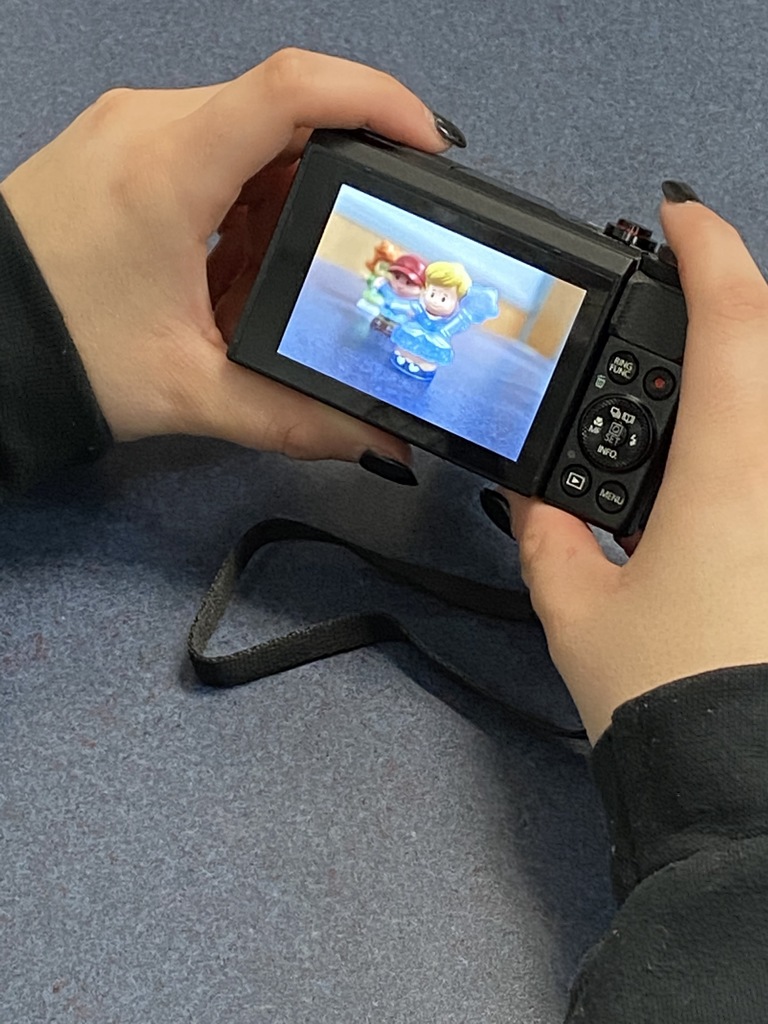 On Friday, the biology class took a core samples from their Winogradsky columns to determine what type of soil bacteria might be present. They plated bacteria on anaerobic agar and another agar of their choice. We will find out our results in class today.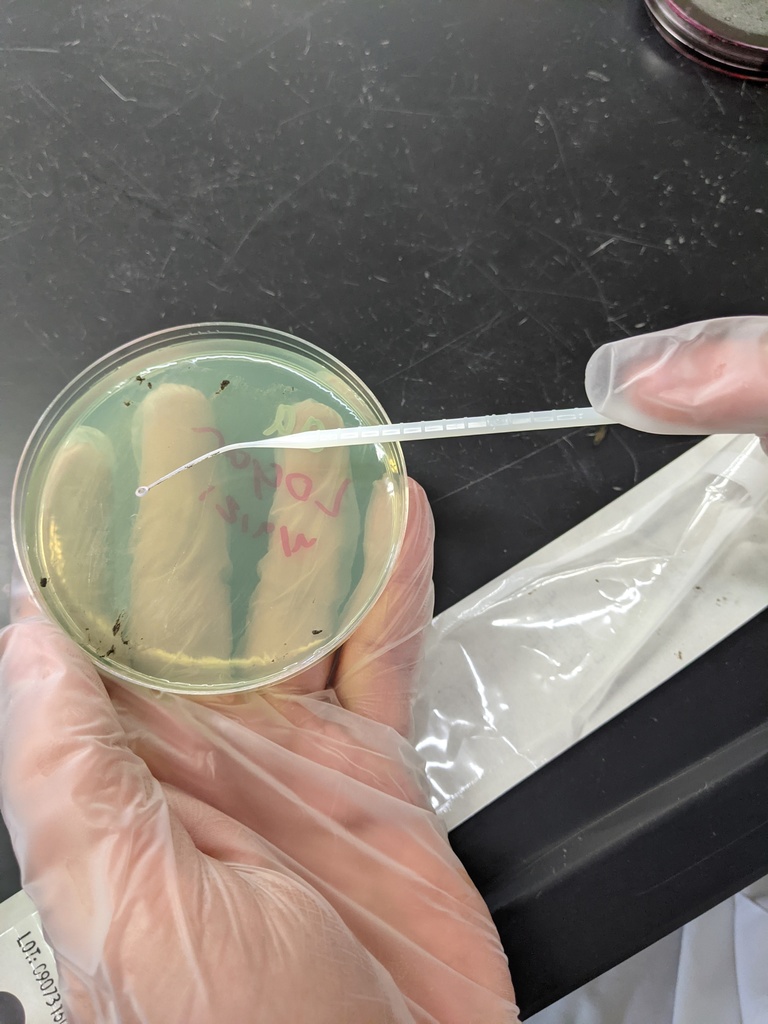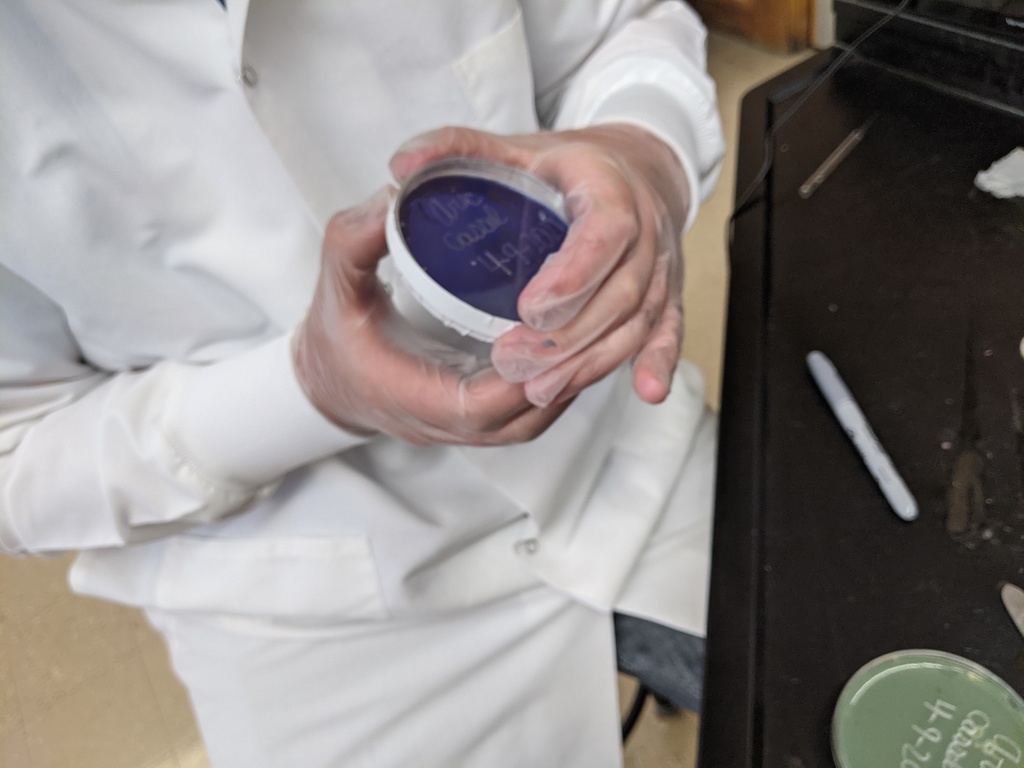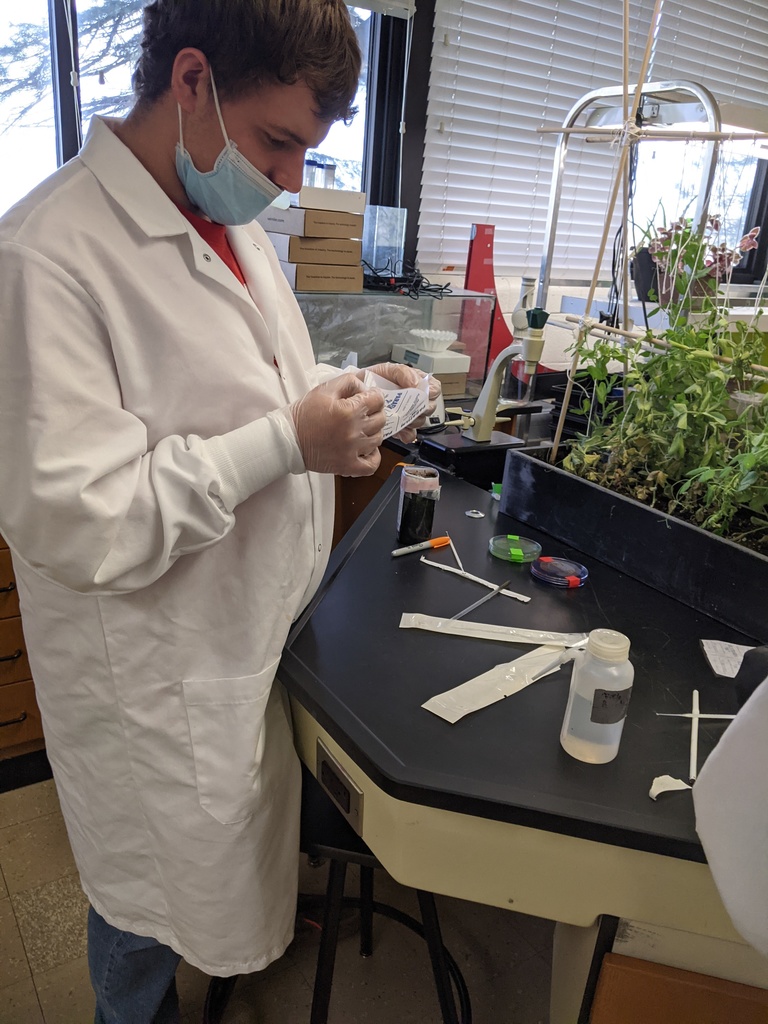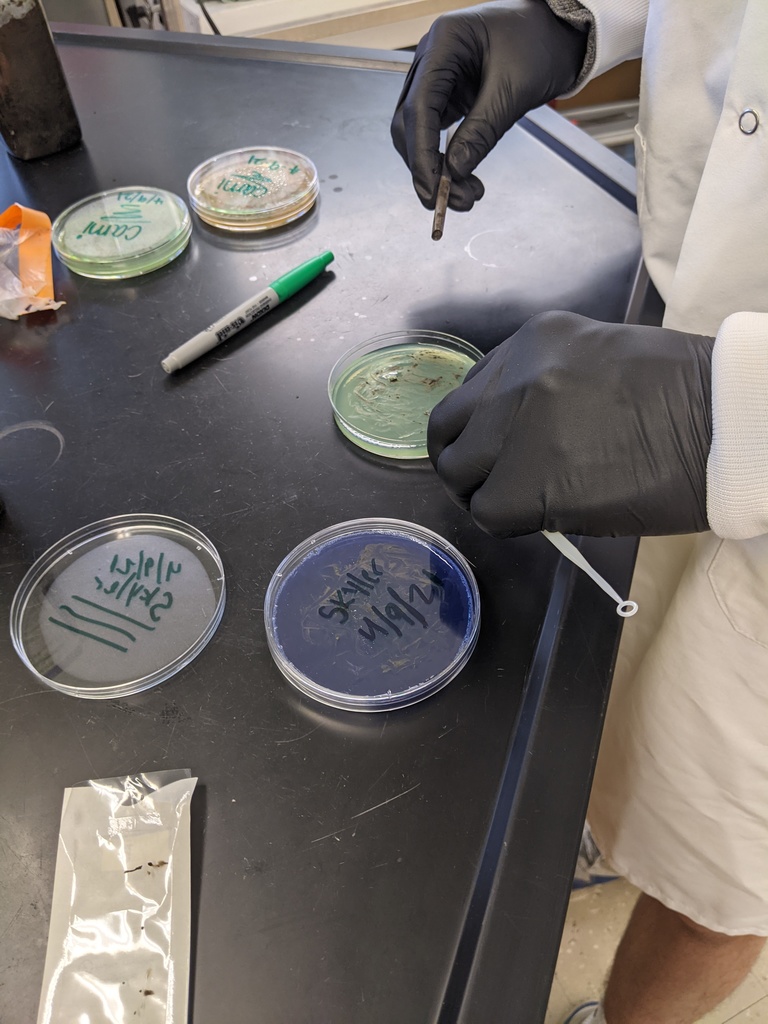 Wow we are almost ready to harvest some lettuce.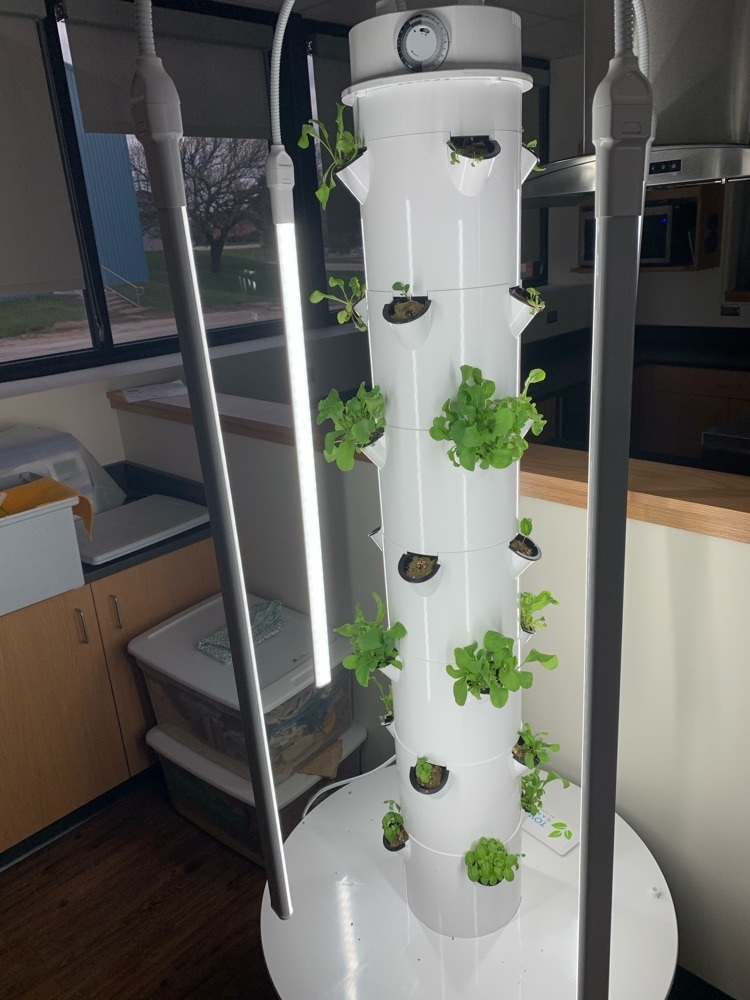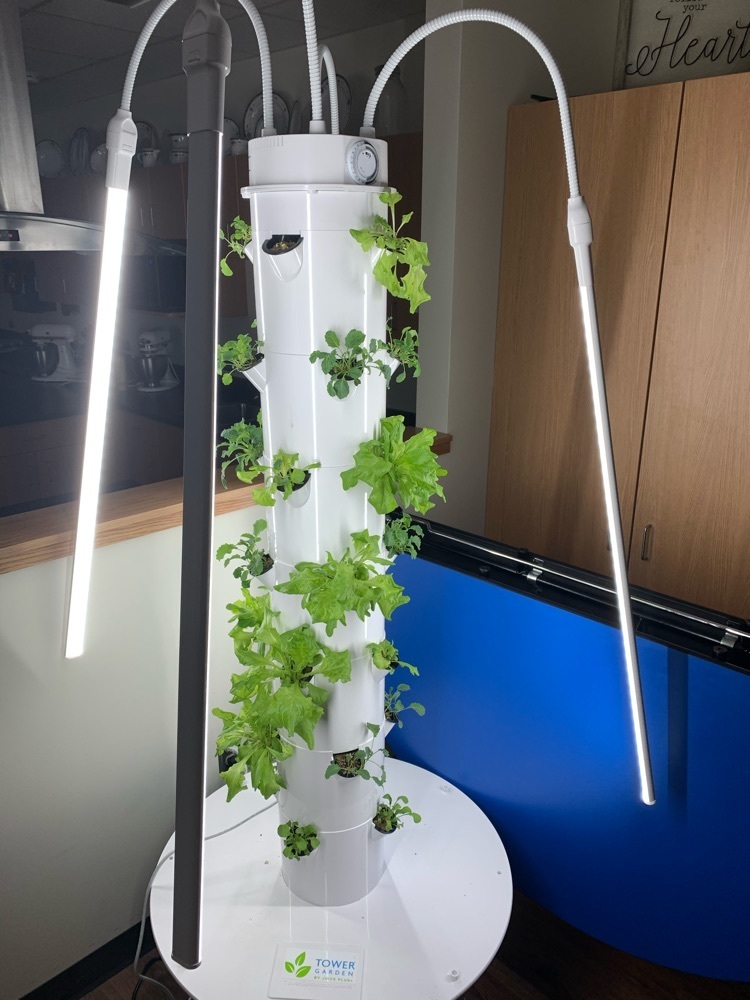 This week's Star Student is Tyce Hartman. He is very studious and always wants to know more. He is hungry for knowledge. Congratulations Tyce!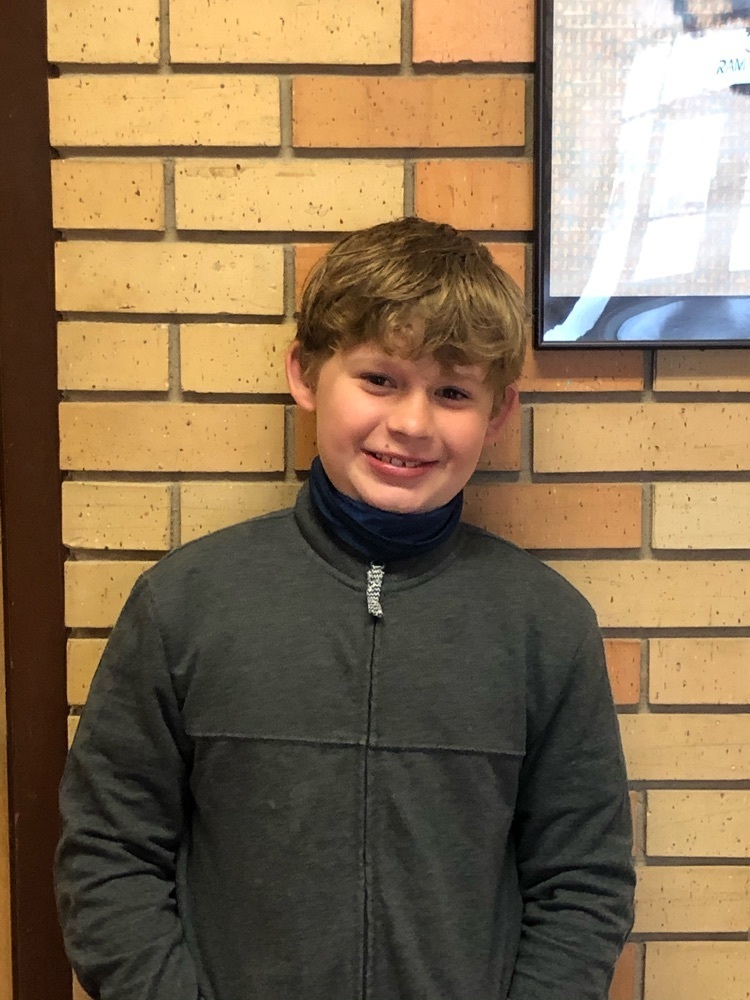 Mrs. Reichert's Seminar class is enjoying a CHILLFriday second breakfast!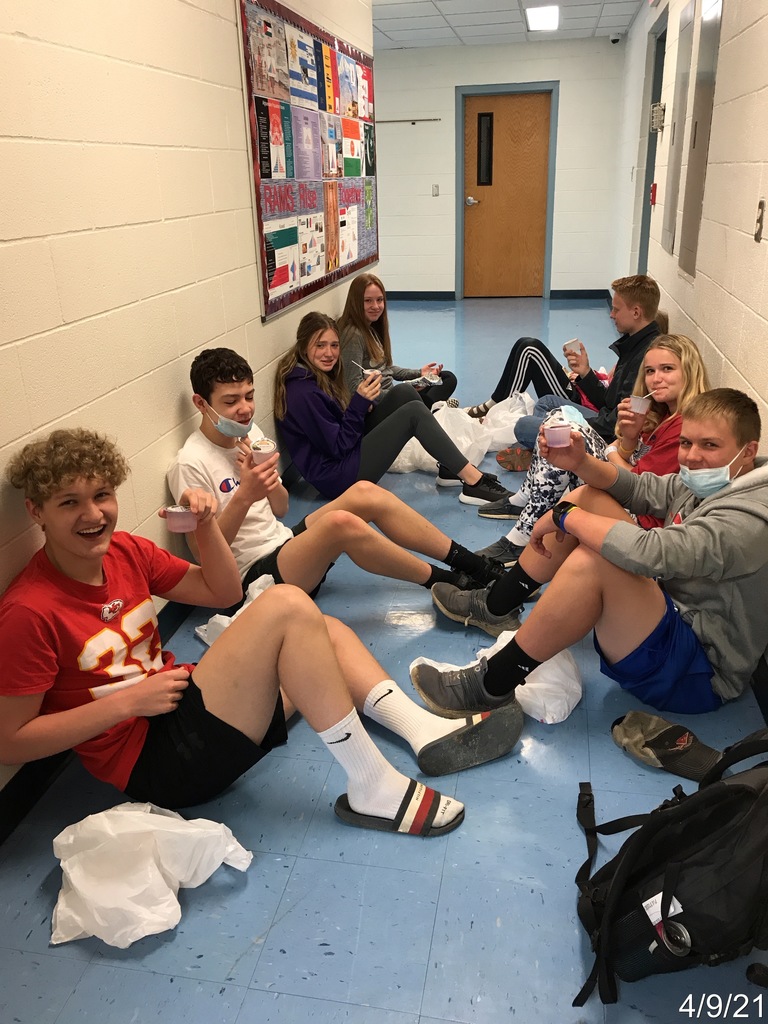 3rd hour Nutrition and Wellness also made the muffins. Both classes did a great job.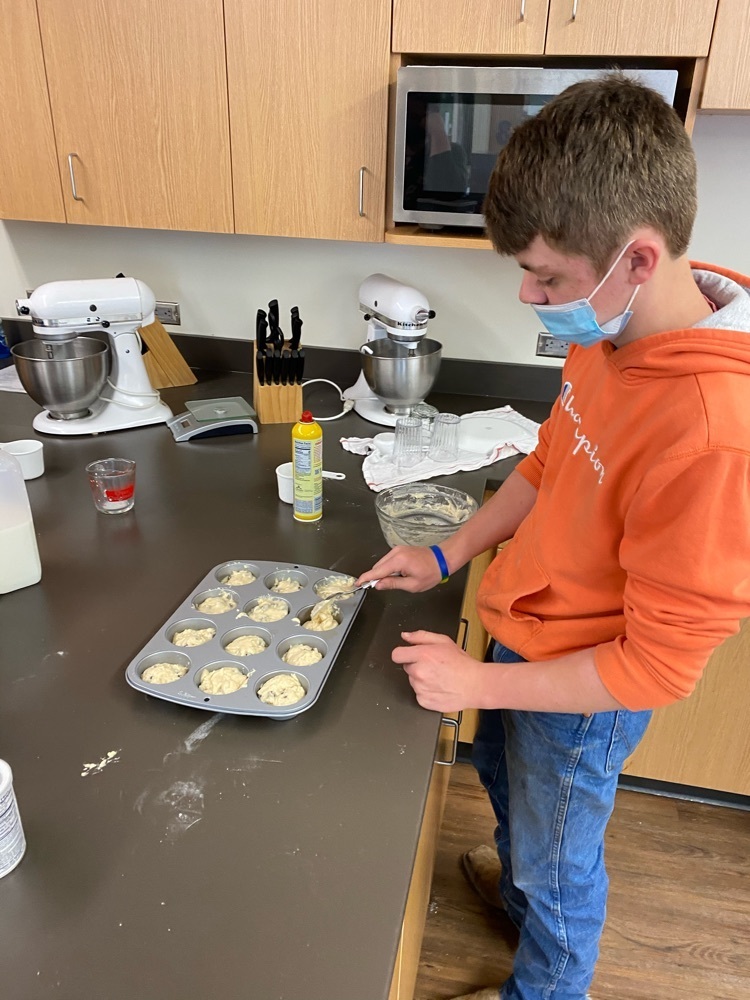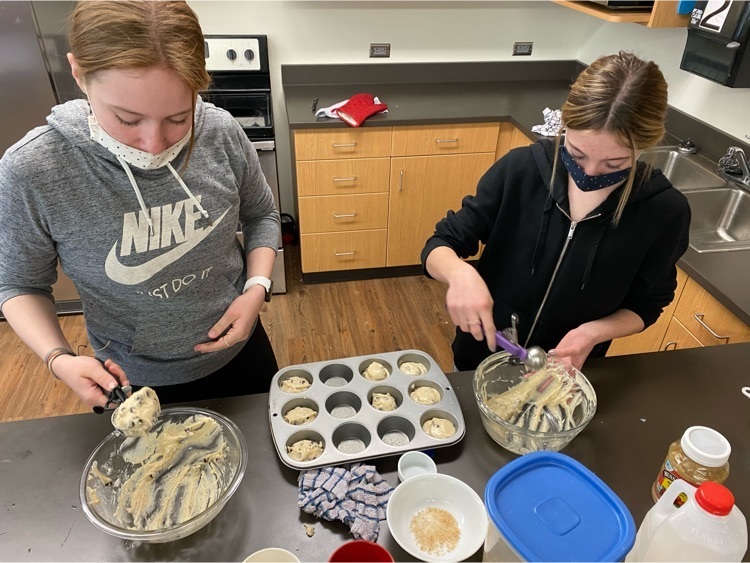 Today 1st hour Nutrition and Wellness made chocolate chip muffins they made two batches. One batch was made using original recipe. The second batch was made using applesauce.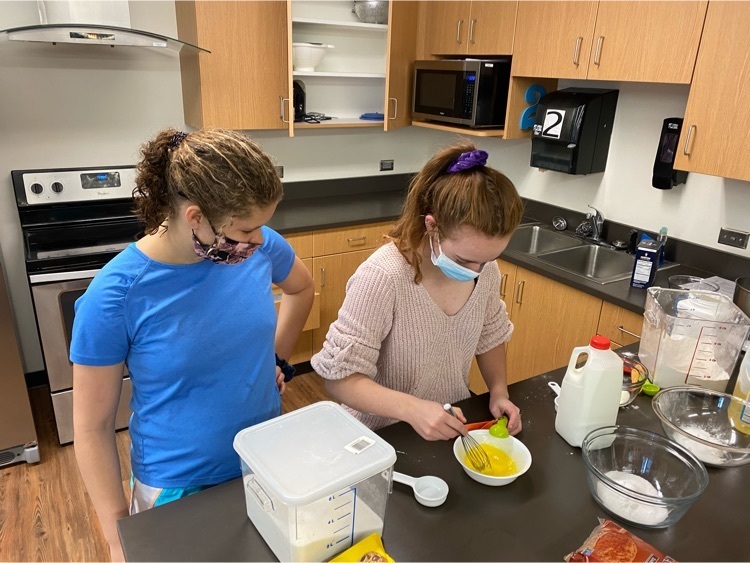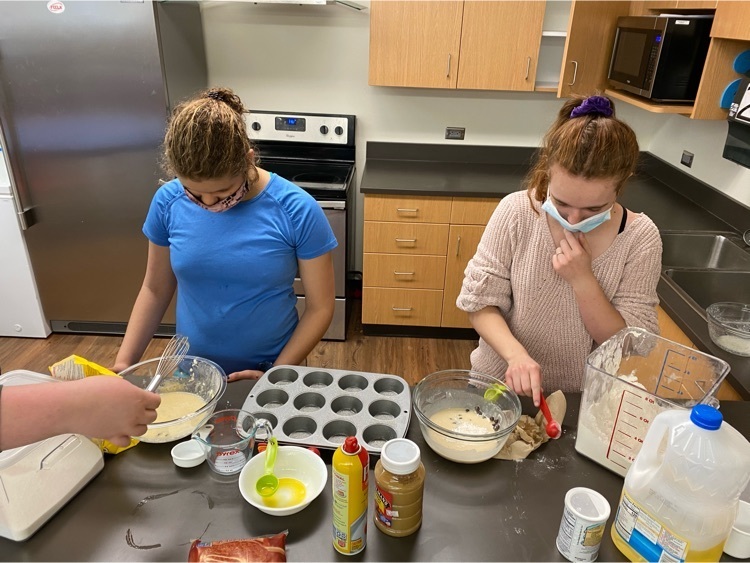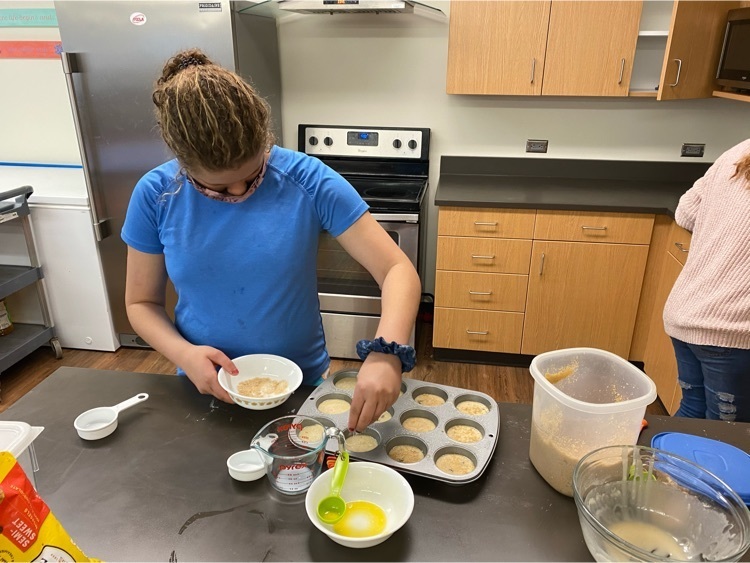 In eighth grade social studies, the class has been learning about the constitution. They participated in a mock-Constitutional Convention debate. They were responsible for representing their state and arguing for or against proposed resolutions to the Articles of Confederation. They had some spirited debates while learning that revising the Articles of Confederation could not be accomplished.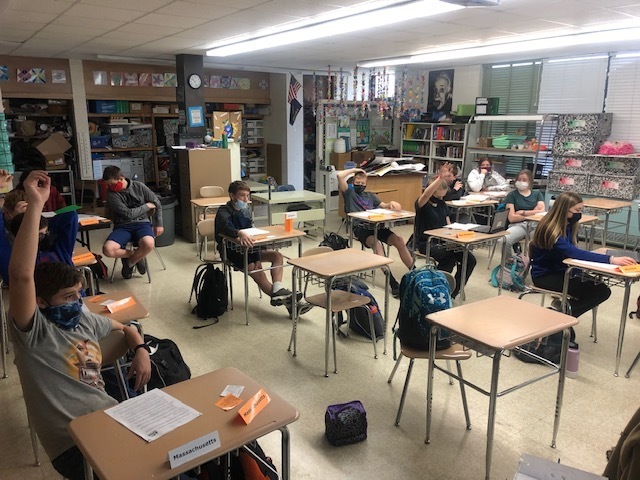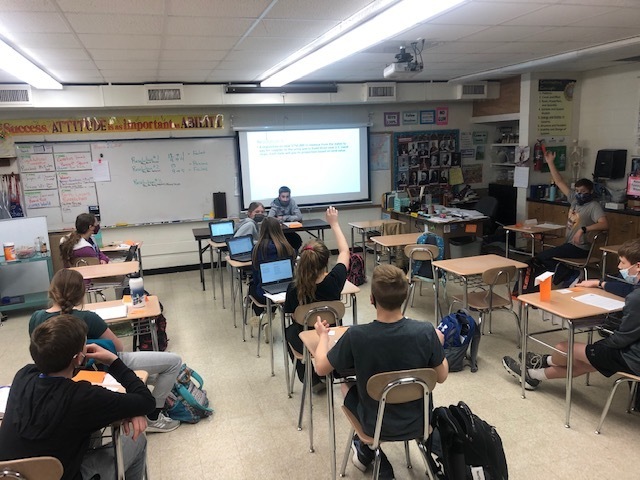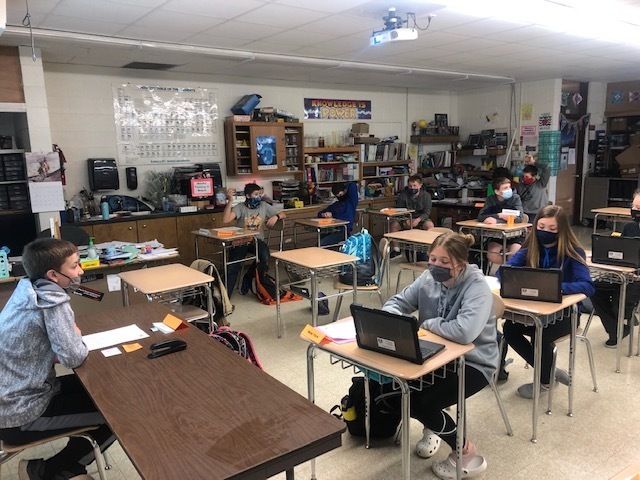 Art students are exploring the batik process of applying dye and wax to fabric to develop an image.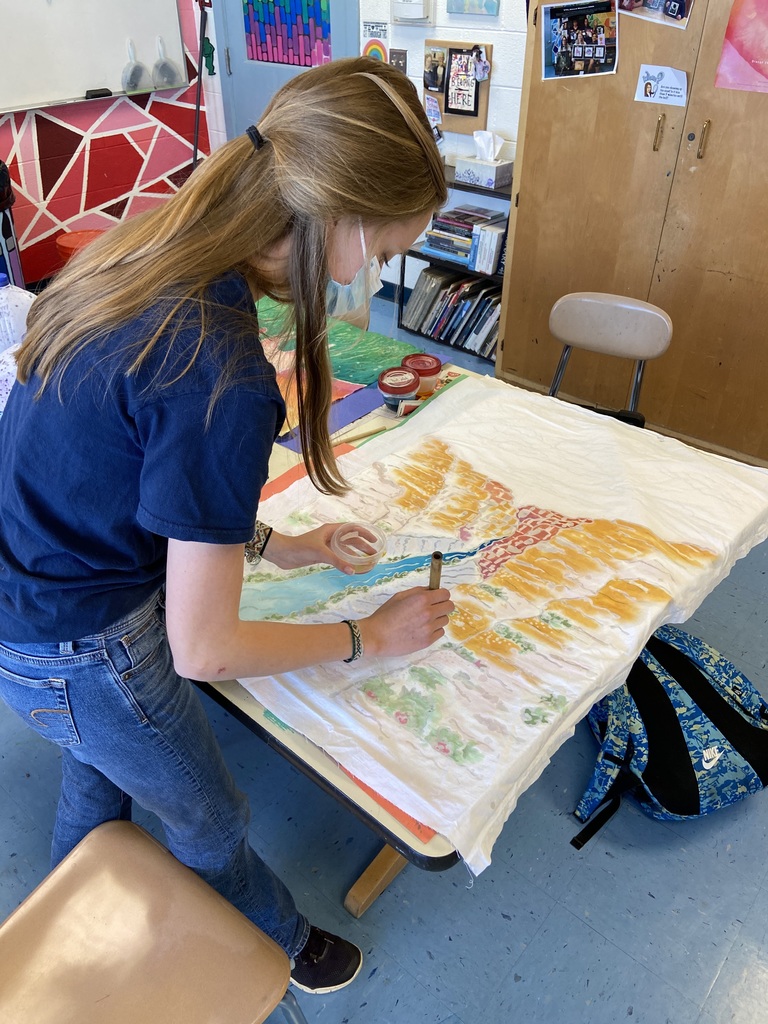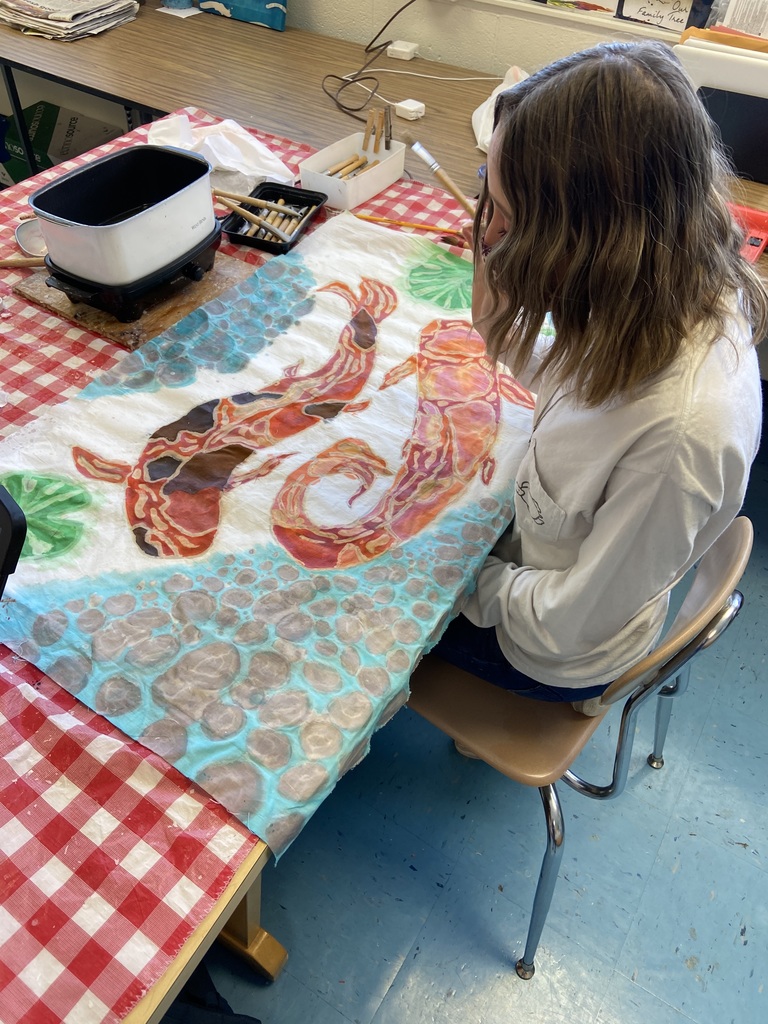 Fifth grade students have been learning about Earth's systems which include the biosphere, geosphere, hydrosphere, and atmosphere. As part of this unit, they completed their Earth model project. These projects have been on display at the middle school. Their projects and corresponding stories were very creative!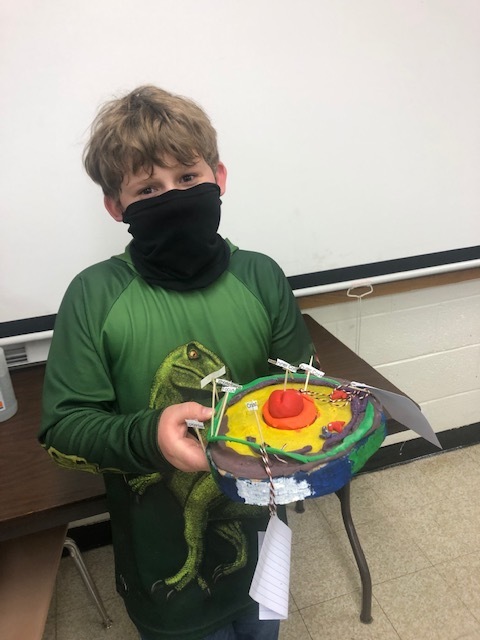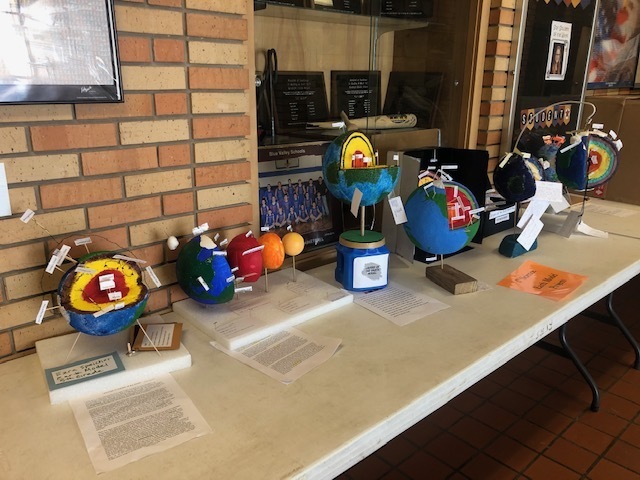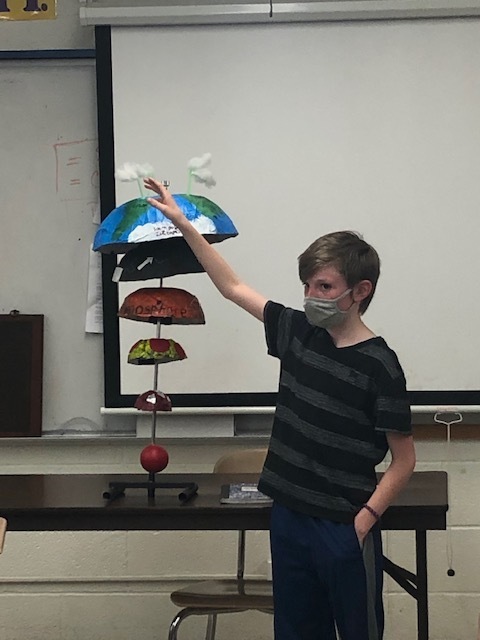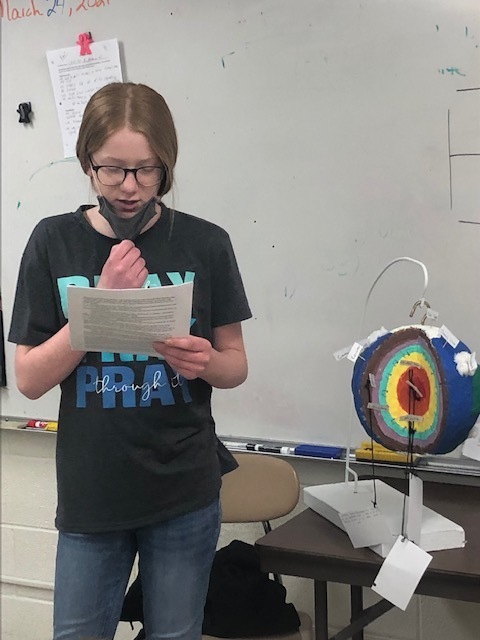 Today the biology class analyzed their Winogradsky columns to see what was growing. These soil cultures were started these in October. Afterwards, they brainstormed the best method to sample what was growing. Check back tomorrow to see what they decided.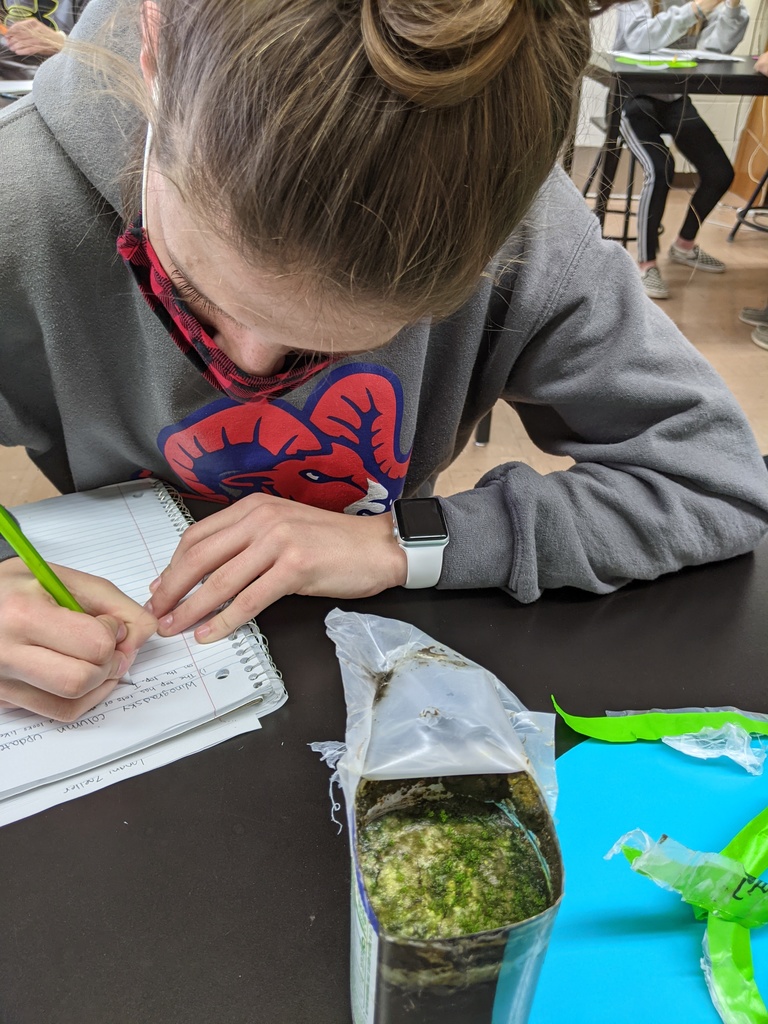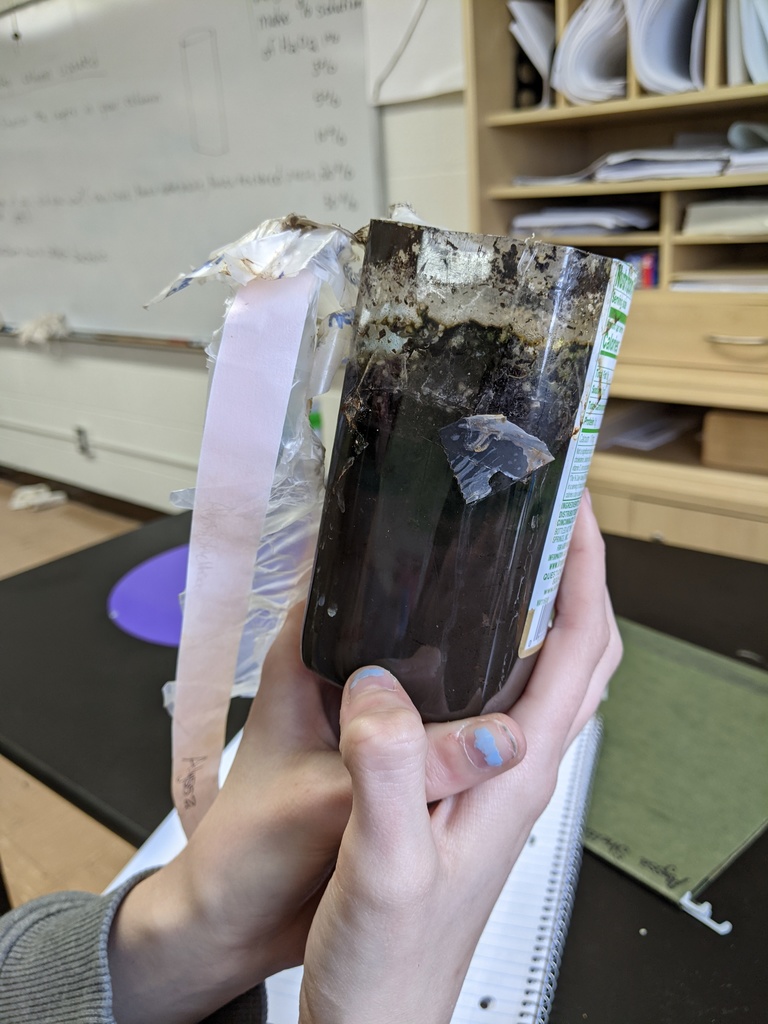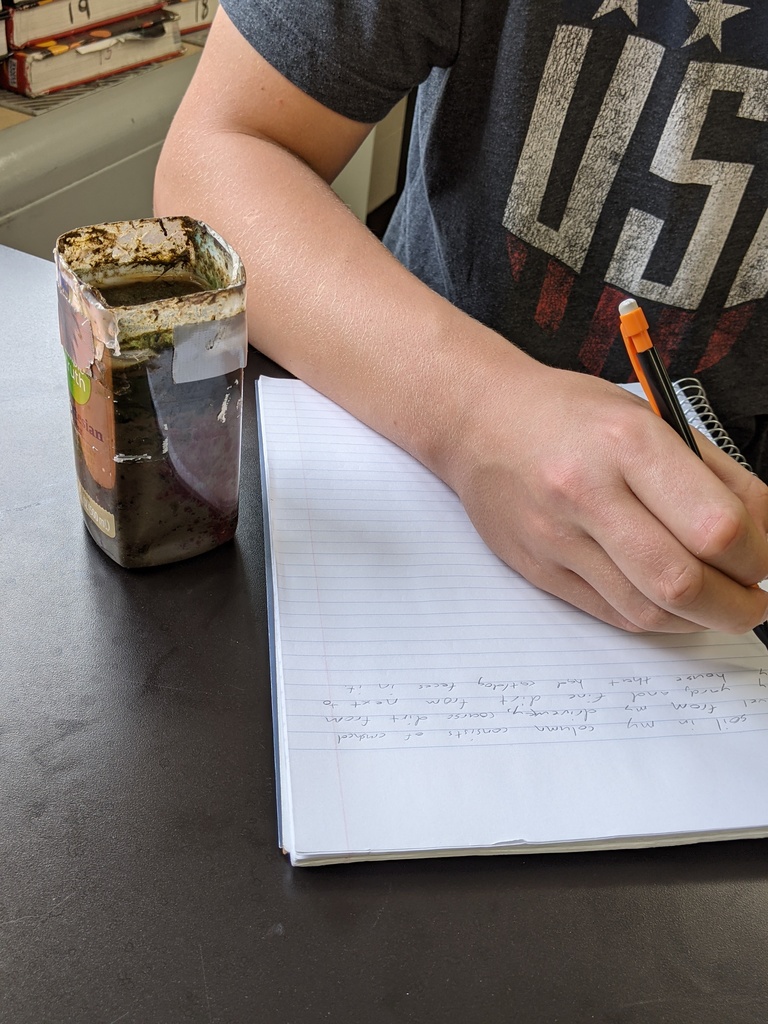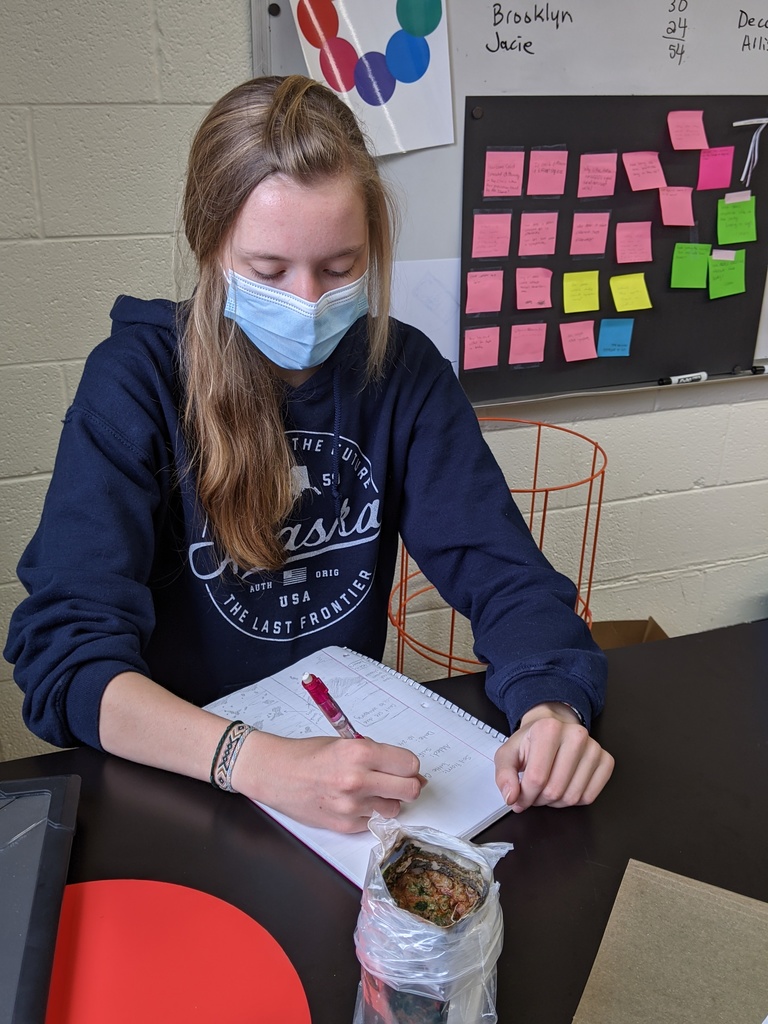 In 5th grade math today, Ms. Francis sprinkles in a little bit of history by teaching how ancient Egyptians used to multiply. They then compared the ancient method to today's traditional method of multiplying.