Hello RAMFAM, Get FREE tickets to different attractions across Kansas this summer. the Ks. Dept. of Ed. has created the Sunflower Summer app. This app allows Kansas students and 2 adults to get free access to the attractions. Download the app from wherever you get your apps and enjoy FREE summer activities.
https://www.sunflowersummer.org/

5-20-22. Hi RAMFAM! We received this notice of free physicals. If you missed our free physicals at school a couple of weeks ago, please take advantage of this opportunity. All students wishing to participate in extracurricular activities next school year will need one. See this link for more details. tinyurl.com/y5rnho4c Have a terrific summer!!


Blue Valley USD 384 is Hiring! We are a small dynamic district looking for highly qualified individuals who will work well as part of our Blue Valley family. The candidate must have a passion for working with children and enjoy engaging students in creative ways that challenge their thinking. Please use the link below to see our available position and job descriptions. We look forward to hearing from you! #RAMFAM #BVSTRONG
https://docs.google.com/document/d/1wuaa5dhUuvcQECMkPTY_eJD6lF3O5FdVbPtQS_Ph2Bw/edit?usp=sharing


Hello RAM Nation, The new baseball/softball scoreboard is installed. Because of this, we are selling the old scoreboard to raise funds for the baseball team. Please open the link below to read more. #RAMFAM
https://bit.ly/3Oc4QY7amfam

Hello RAM Nation, Randolph PRIDE is looking for ideas for various fun activities you would like to see at their annual 4th of July celebration. Please submit ideas to
randolphpride@gmail.com
. Thank you for helping to make this annual event something everyone looks forward to every year. #BVSTRONG

Happy Friday, RAM Nation! As we get ready this afternoon to play our first home baseball game at Westmoreland, it is only fitting that we share the photo of the new baseball/softball scoreboard being installed. It's a great day to be a RAM!!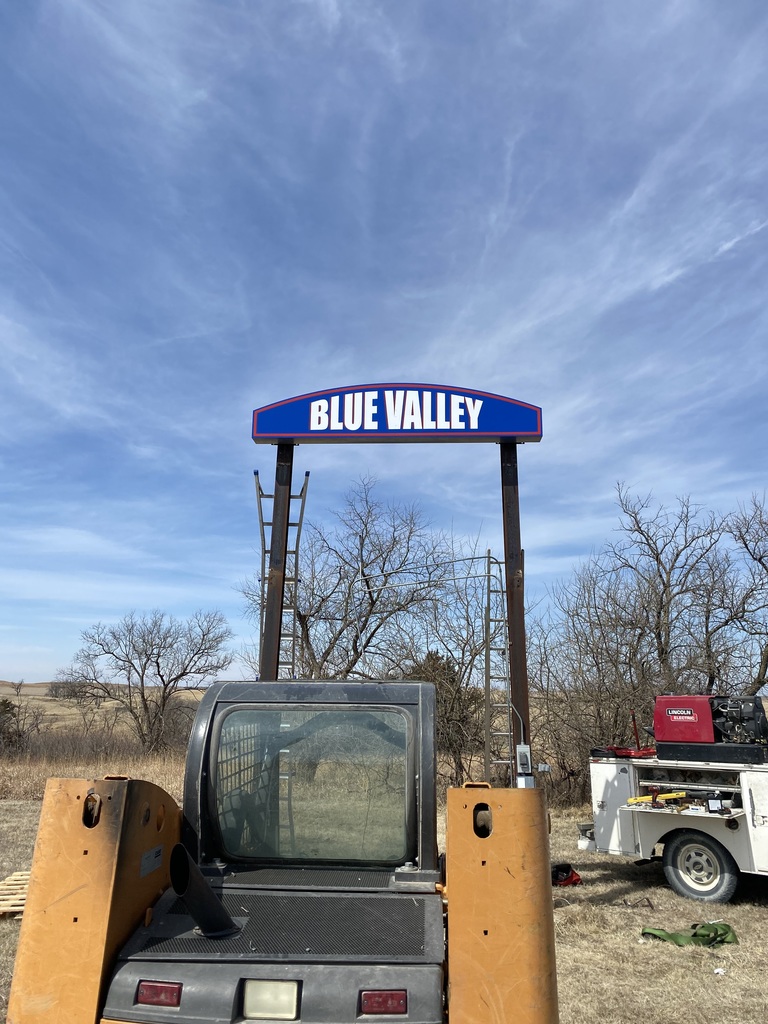 ****School Canceled Due to Weather 3-10-22****Because of the weather predicted overnight into tomorrow, I have decided to CANCEL SCHOOL for tomorrow, Thursday, the 10th. With the forecast calling for heavy winter precipitation, I would rather give parents plenty of notice to make plans and err on the side of caution for students and staff traveling to and from school. Knowing the impact canceling school has on the families and community, this decision was not made lightly. Enjoy your day, stay safe and warm!

****Update on Snow and Road Conditions**** 3-7-2022 We have had staff driving and have reported snow-packed and slick areas on roads. Because of unsafe road conditions, I have decided to CANCEL SCHOOL for today Monday, March 7th. Side streets and gravel roads have not been cleared and. I know the impact of canceling school. This decision was not made lightly. Enjoy your day, stay safe and warm!

***2 HOUR DELAYED START FOR MONDAY MARCH 7th, 2020*** Due to the weather today and current road conditions, we will be starting school on a 2 HOUR DELAY for Monday, March 7th, 2022 to allow for the roads crews to treat them. McCormick Elementary will start at 10:10. High School and Middle School will start at 10:15 There is NO MORNING PRE-SCHOOL session. The afternoon Pre-school session will go on as scheduled. Be safe and allow extra time as you travel to school. There will be NO BREAKFAST served. I will monitor the road conditions overnight and if needed make the call to cancel in the morning. Be safe, Stay warm!

***Message from Superintendent*** 3-1-22 Good afternoon, As you may be aware, the CDC has updated their guidance to a mask optional policy while riding on or driving school transportation (buses). USD 384 is moving to a masking optional policy with regard to school transportation to reflect the guidance of the CDC. If a student is symptomatic (coughing, sneezing, etc) we are still recommending that those students wear a mask while riding to protect those around them. #RAMFAM

***Message from Superintendent *** 2-17-22 Hi RAMFAM! Starting next Tuesday, February 22nd, students and staff will be provided with more options for lunch. At MES lunch will include a hot meal option or a specialty salad option that will rotate through different salads. At BVMS/BVHS students will have a hot meal option, a student favorites option (rotating between cheeseburger, pizza, and other options), and a salad bar option. The fruit and salad bar will go back to normal at both locations with some portions pre-packaged to make it easier for students to grab and go. It's a great day to be a RAM!

***Message from Superintendent*** 2-16-2022 Hello RAMFAM! Here is the tentative 2022-2023 school calendar for you to start planning. Please BE AWARE that the calendar is TENTATIVELY APPROVED, pending teacher negotiation in April. Once the negotiations are completed, the calendar will receive full approval and I will send out a notice when that happens. It's a great day to be a RAM!!
https://drive.google.com/file/d/1YAg7U9MEcr-Swu3nqHzmfhwVt1fRnvh9/view?usp=sharing

February 2nd, 2022 NO SCHOOL TODAY. Hello Blue Valley Families! We had wintery weather overnight that has not had a chance to be treated or cleared. Because it is unsafe to transport students or have them drive to school, I have decided to CANCEL SCHOOL for today February 2nd, 2022.. I apologize for the short notice. I know it makes it difficult for families when this happens. I will keep you updated on school closings as needed. Thank you for understanding.

***Message from the Superintendent*** 1-31-22. Hi everyone, I am letting you know that we are short-staffed at the MS/DO office. Melody and Jenny are out of the office for at least the rest of the week. If it is urgent and you need immediate assistance please call my office. If you are calling to report your child absent for the middle school any day this week, call my office phone and leave the message so I can share it with the teachers. My office phone is 785-293-5256 ext. 410. I appreciate your flexibility as we manage this week and thank you for understanding. Its a Great Day to be a RAM!!