The winter season is approaching fast! Get your season pass now for all of our winter sporting events (MS & HS) going on here at BV! Click on the link to fill out the google form and we will give you a call.
https://forms.gle/QbEpTjFj1y4c3TnR7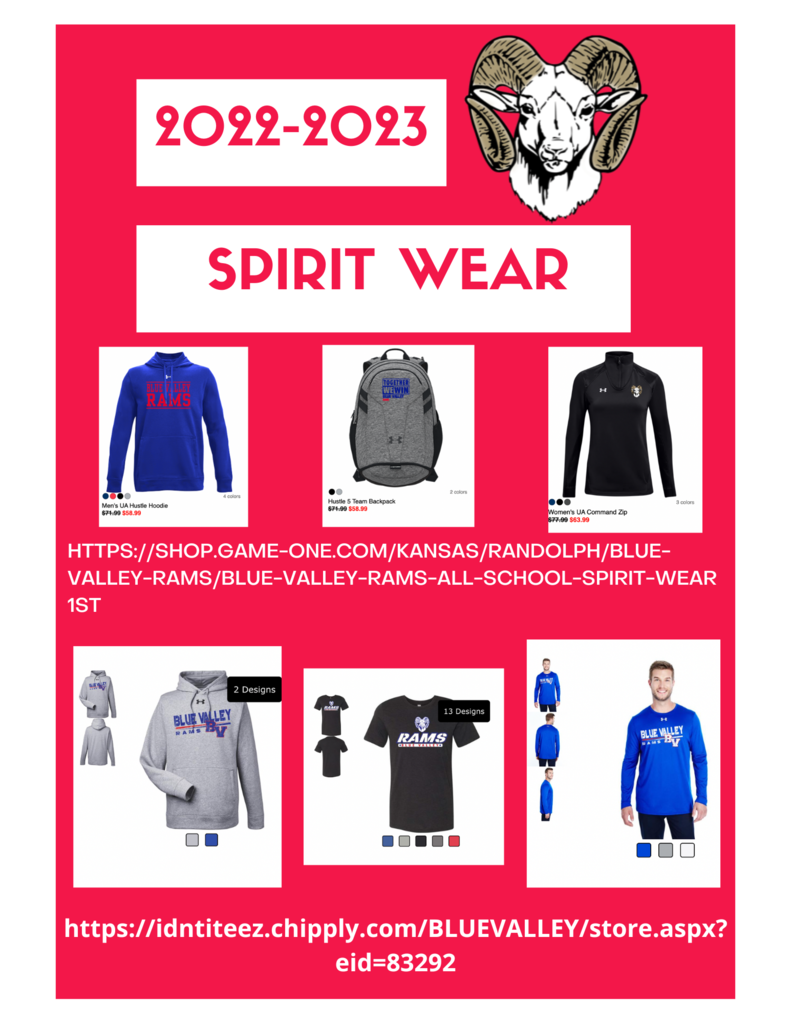 On October 5th, Blue Valley FCCLA attended the District D FCCLA Fall Conference at Frankfort. 15 members, one Adviser, and one guest attended. Members attended the business meeting, listened to the Keynote speakers from KSU and attended two of the five workshops. Workshops were on different topics such as Careers, FCCLA knowledge, STAR Events, and Leadership Values. Mr. Meals facilitated the Values workshop for members. The chapter received honors for their program of work last year. We had every member recognized for either completing Power of One, a unit in Power of One or STEP zone. Then, we wrapped up the day with a meal together at Highway 9. It was a very successful day. Ms. Luhman has many more pictures posted on our Blue Valley FCCLA Facebook.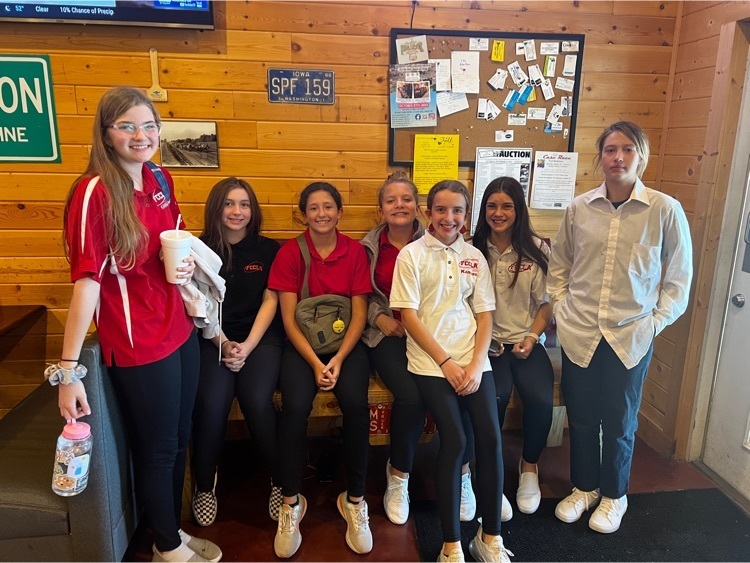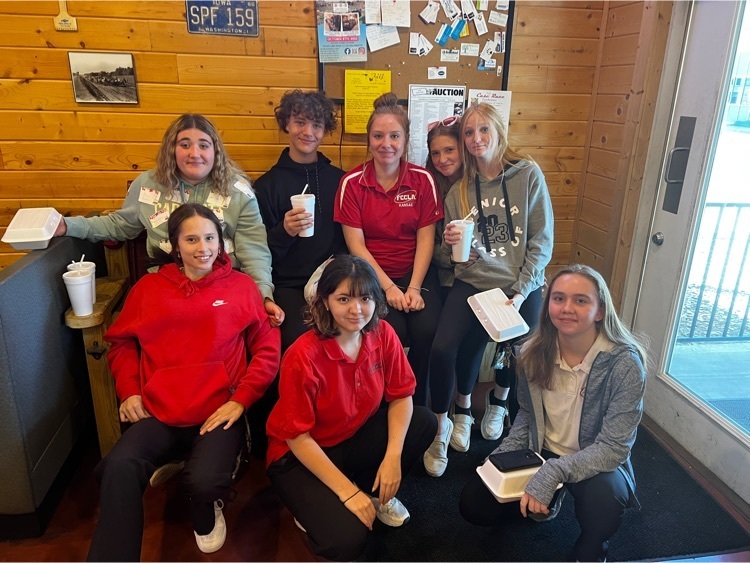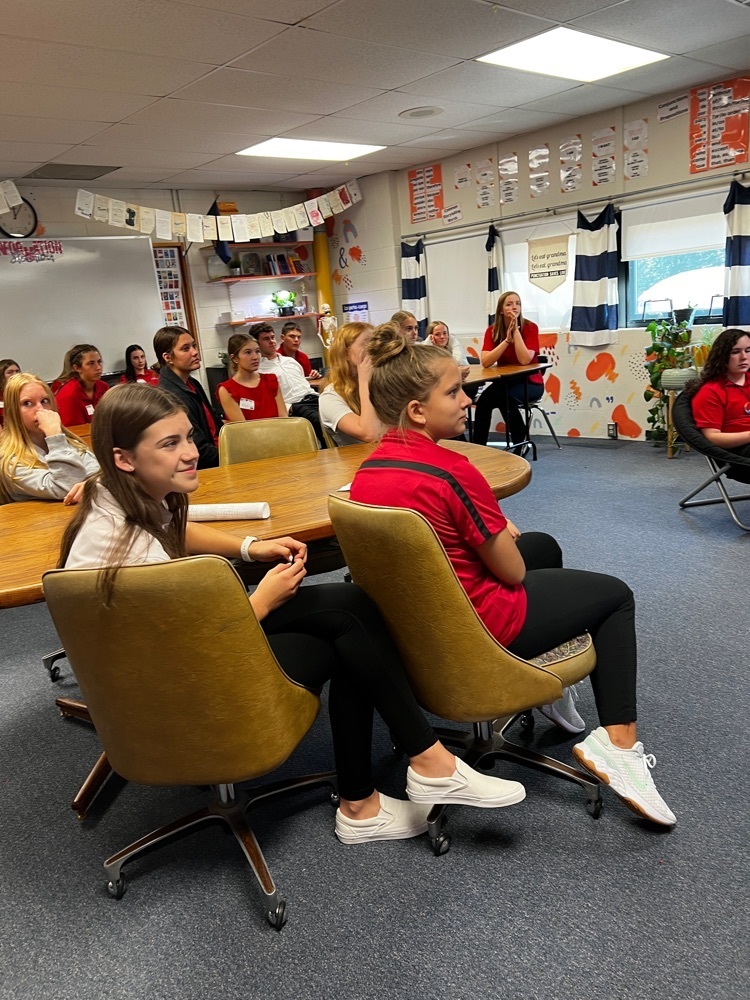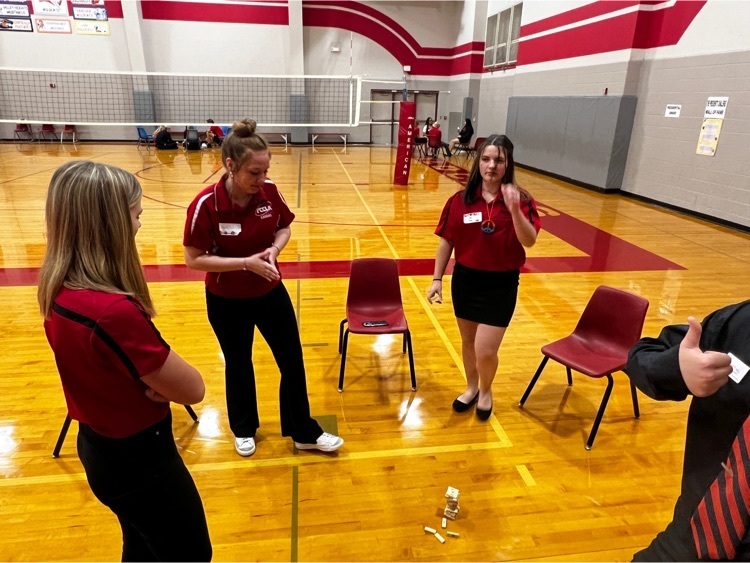 I'm sorry this is getting out as late as it is this afternoon, but here are the activities going on this week as we slow down in the transition to winter sports!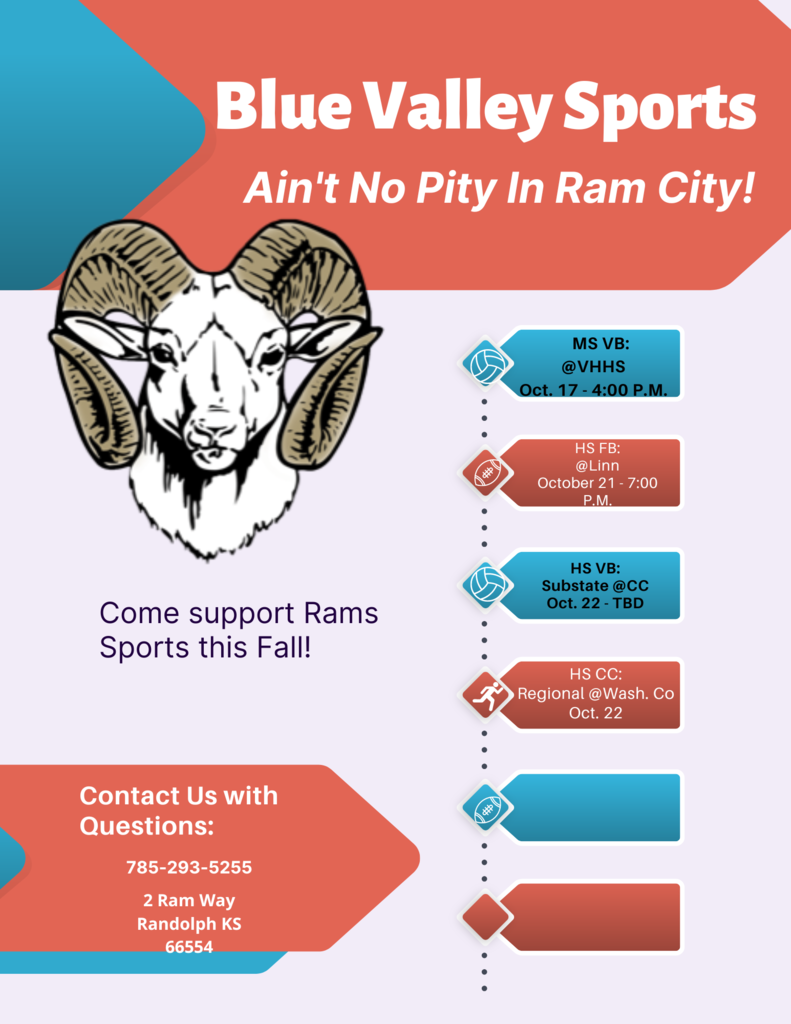 The menu for the week is posted on our website through using Nutrislice. Monday will be sack lunch sandwich, Tuesday - cheeseburger, Wednesday - pulled pork, Thursday - chicken patty on a bun, and Friday - pizza.

Hi all! We wanted to share that lunch will look different this week at the high school and middle school. We are providing 1 breakfast and lunch option this week due to a plumbing issue that has shut down our dishwasher and grease trap. We appreciate your flexibility as we work through these repairs.

Please remember that there is NO SCHOOL tomorrow, Friday, October 14th, 2022. The teachers have in-service at the end of the 1st quarter. Have a great 3-day weekend! #BVSTRONG

10-12-22 - Please use this link to open the newly developed Middle School/Distrcit Office Newsletter. shorturl.at/egyQ8 It's a great day to be a RAM!

Our Military Shirts are in!! If you had placed an order, please reach out to the High School Office or Coach Cravens to discuss picking them up before the game on Friday.

FCCLA is hosting their blood drive at the Methodist Church on November 1, 2022 from 8:30-2:30. Please contact Ms. Luhman to sign up or visit RedCrossBlood.org and search by zip code to schedule an appointment.

It's PINK OUT Night! Come out and support your Lady Rams tonight as we will also be celebrating Parent Night!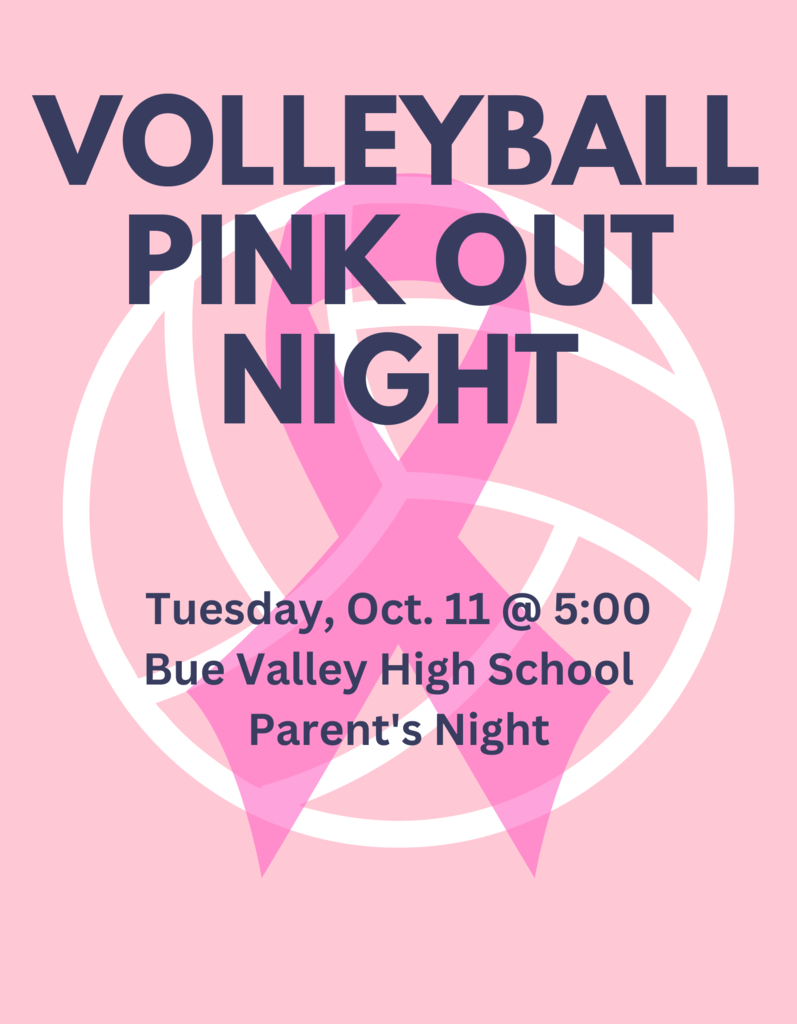 FCCLA is selling socks for Socktober. We have Breast cancer socks. We have those in a 3 pack for $15 and some that are single for $5. Contact Ms. Luhman if you want a pair. We have other socks which are pictured. There is a QR code if you want other styles. For every three pairs of socks we sell, we receive a pair for the homeless shelter, and Breast socks proceeds towards Breast Cancer. Thank you for supporting.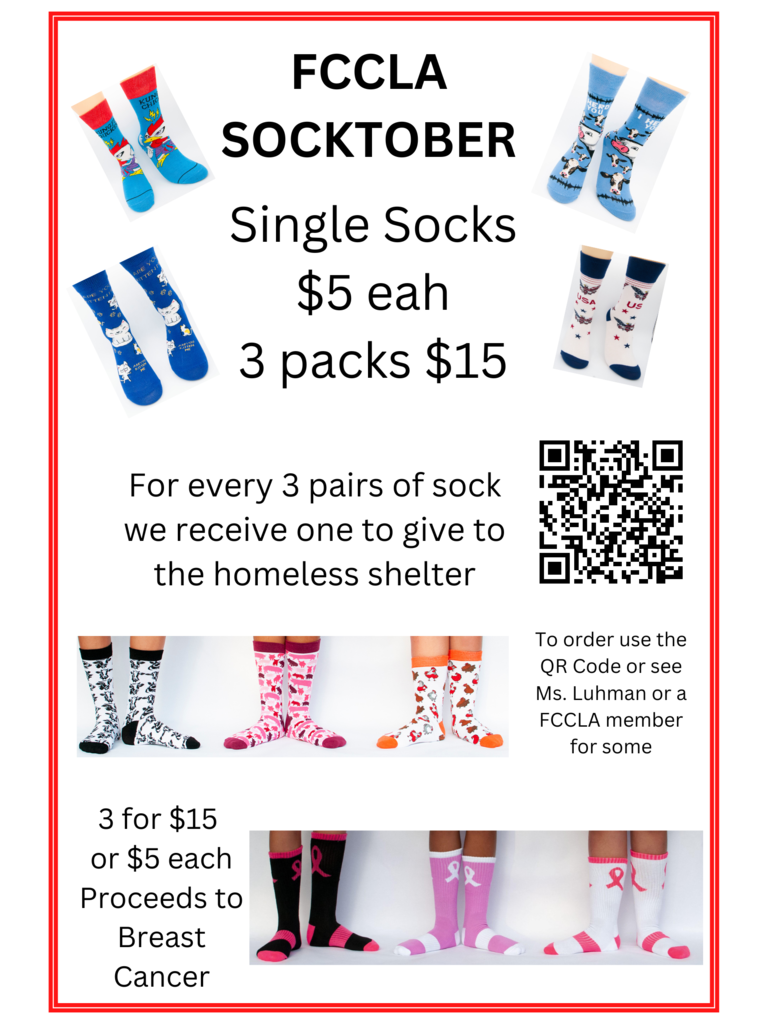 8th grade students began collecting data for their speed and acceleration lab today. It was a beautiful day to get outside and time themselves doing a few different activities.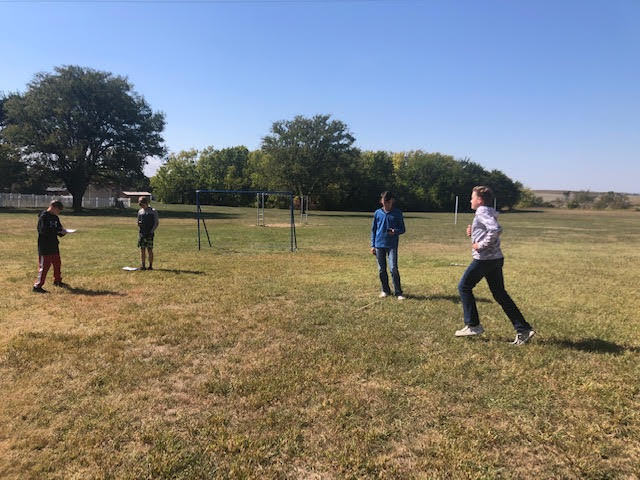 Here are the activities going on for our Rams this week!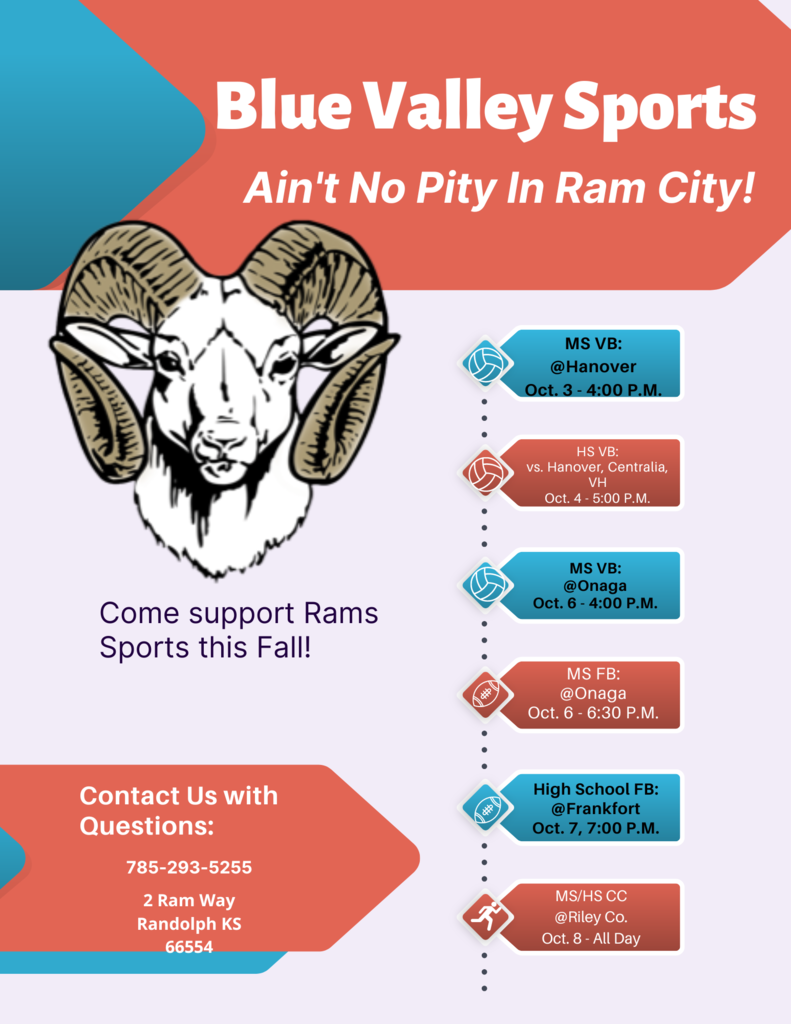 Today is the last day to order Military Appreciation shirts!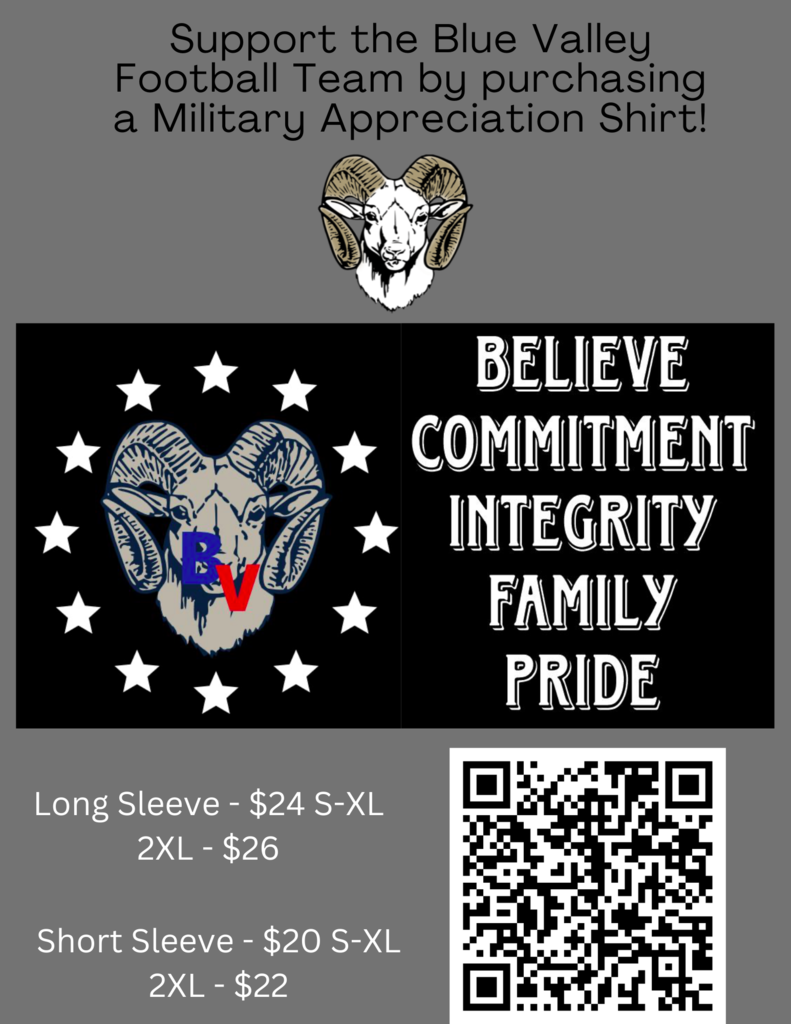 REMINDER: Friday is the last day to purchase Military Appreciation shirts. Please give your payment (check or cash) to Coach Cravens by Friday as well. Thank you!
Blue Valley XC Rock creek meet 9/27 Titus Cobb- 3rd place Aiden Kitiona 8th place Bryleigh Brockman- 3rd place Lauren Perry- 5th place Bralynn Brockman- 8th place Every runner at the meet today also broke their personal record! Go Rams!
Blue Valley Cross Country @ Washington Co. 9/26 Girl medalists: Bryleigh Brockman- 1st place Lauren Perry- 2nd place Bralynn Brockman- 5th place Opal Tremblay- 8th place Girls team got 1st overall Boy medalist: Titus Cobb- 2nd Aiden Kitiona- 9th Boys team for 3rd overall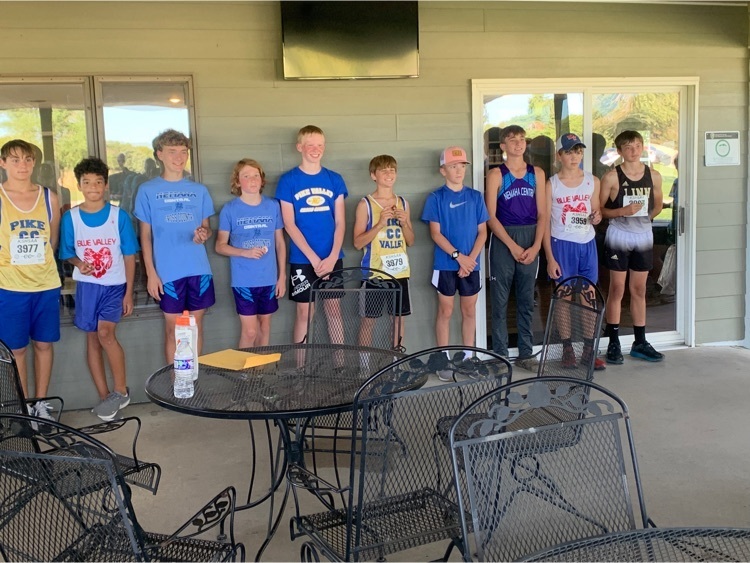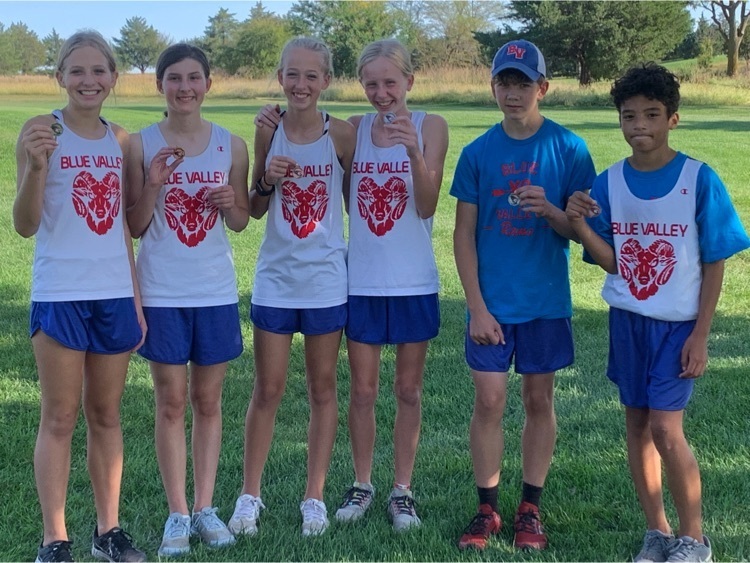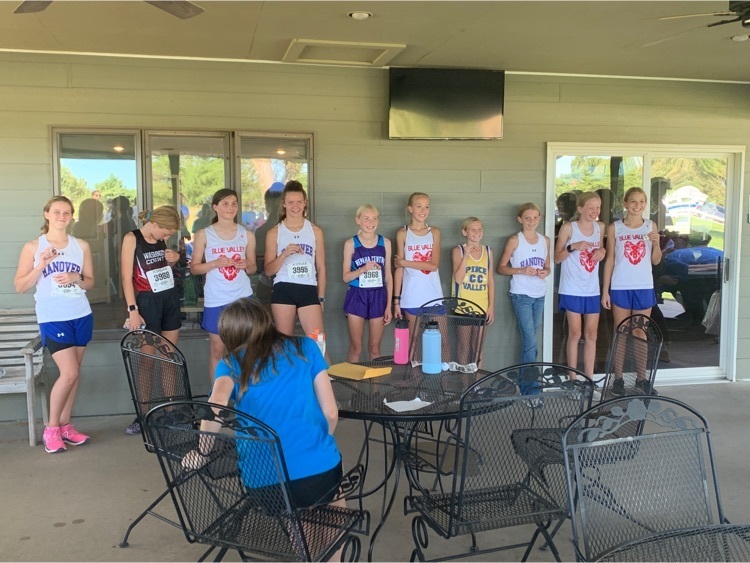 Here are the activities going on for Blue Valley this week!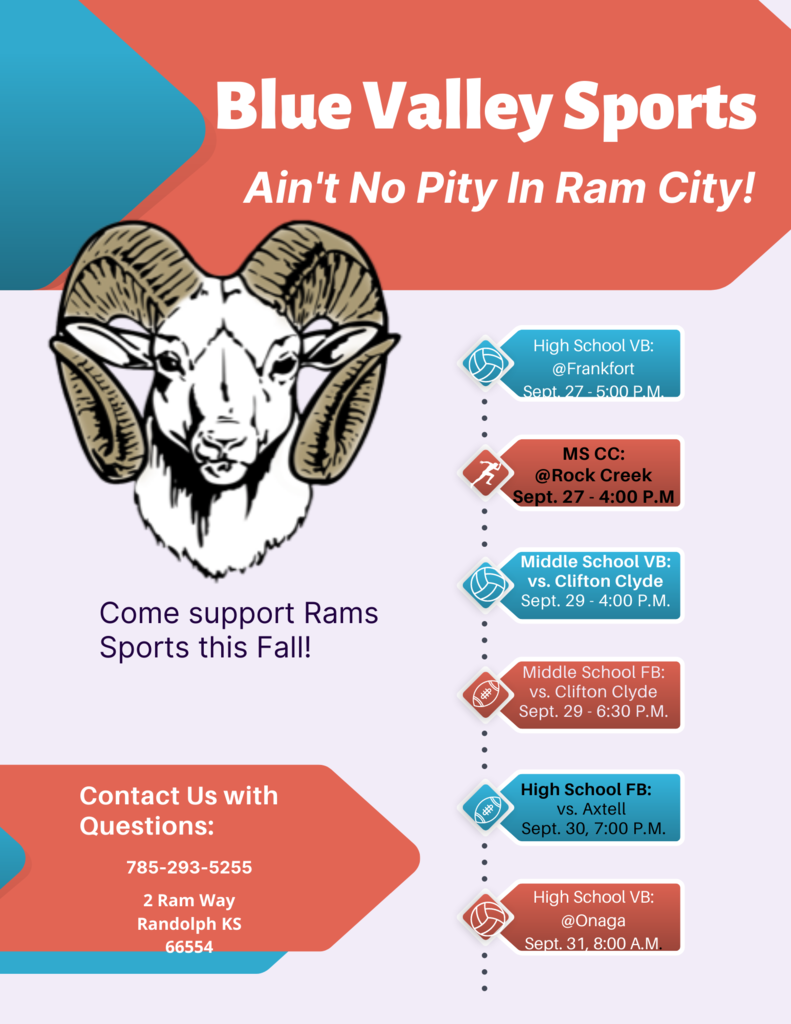 Pack the stands in BLUE for tonight's Football game! See you there!