Thursday, the 5th and 6th grade students will be going on their field trip to Lawrence. We will be visiting the Natural History Museum and Prairie Park Nature Center. A letter was sent home with students on Monday with the itinerary. Please contact Mrs. Ellis if you have any questions.

FCCLA is hosting the meal before the Middle school and High School music concert. The meal is walking tacos, brownies, water or tea. This is a free will donation to help offset expenses for the officers conference in August.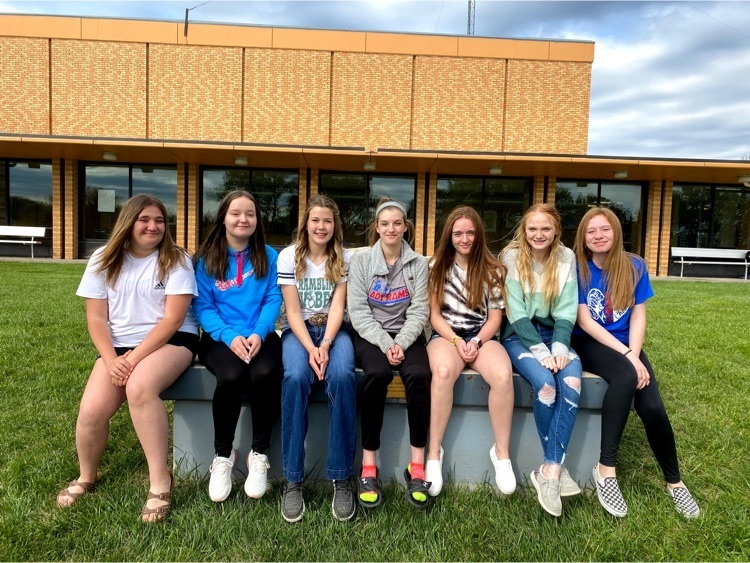 Upcoming Concerts: MS/HS choir & band concert is Monday, May 2nd at 7pm and the McCormick Elementary concert is Tuesday, May 10th at 7pm. Both concerts will be in the old gym at Blue Valley High School. A fundraiser meal will be held by the FCCLA students going to nationals this summer before each concert.
5th grade talked about what being a team means, how we can be positive on a team, when you use teamwork at home, how we can show good teamwork, and predicted on what it would look like being on a team when we get older.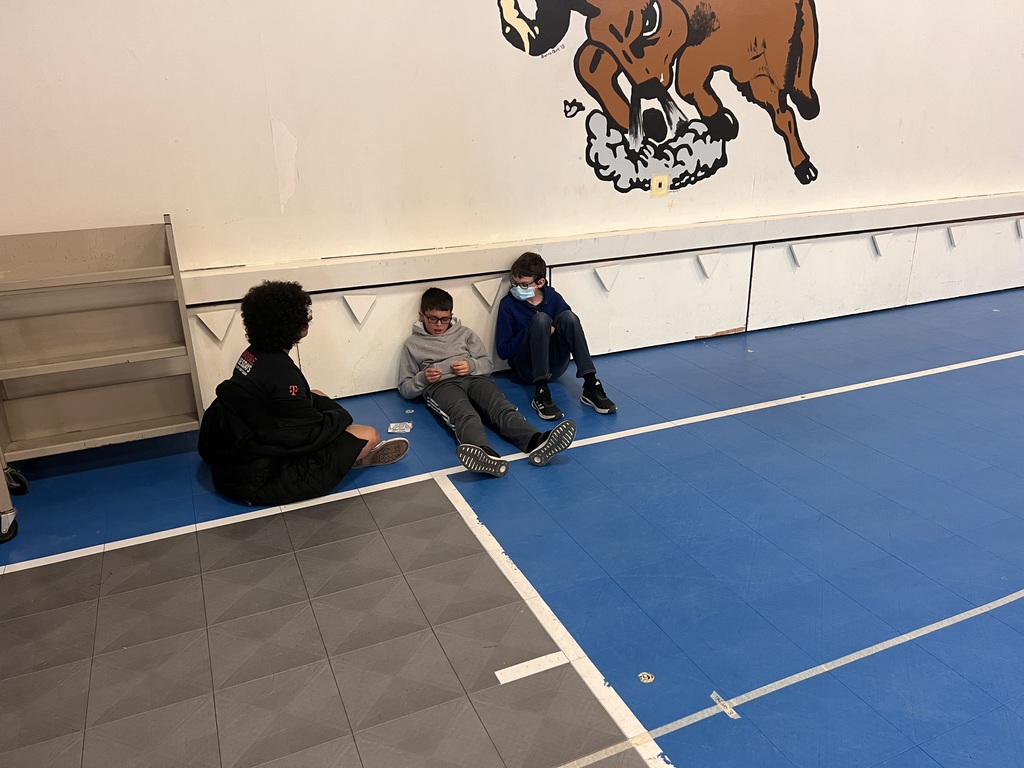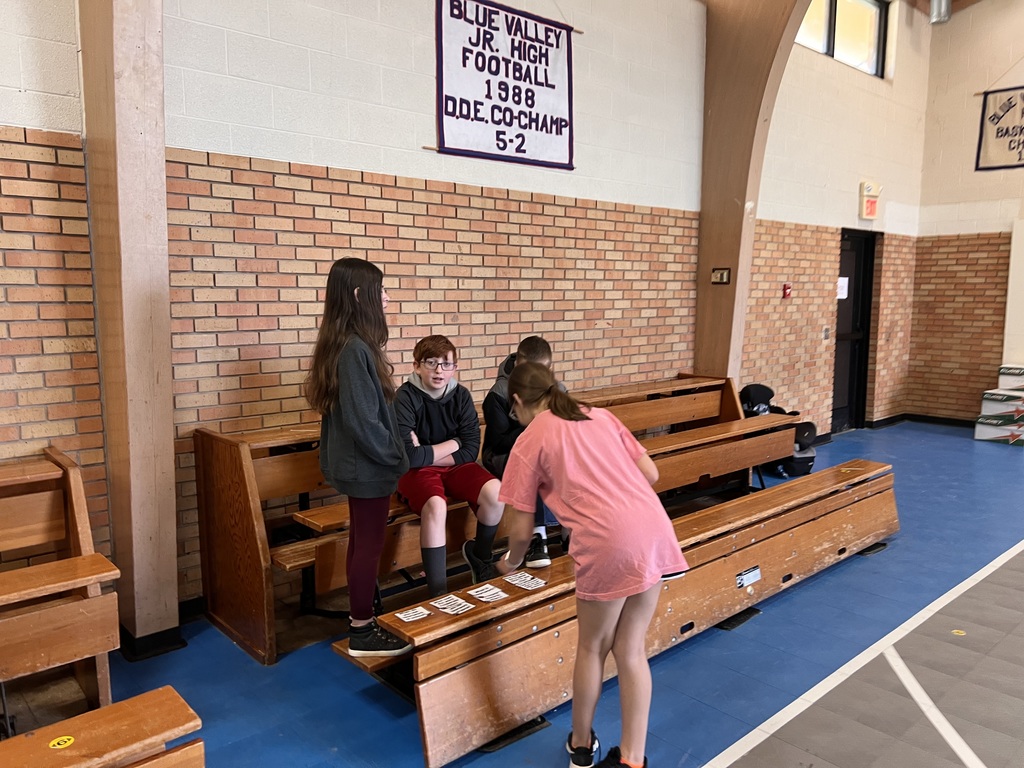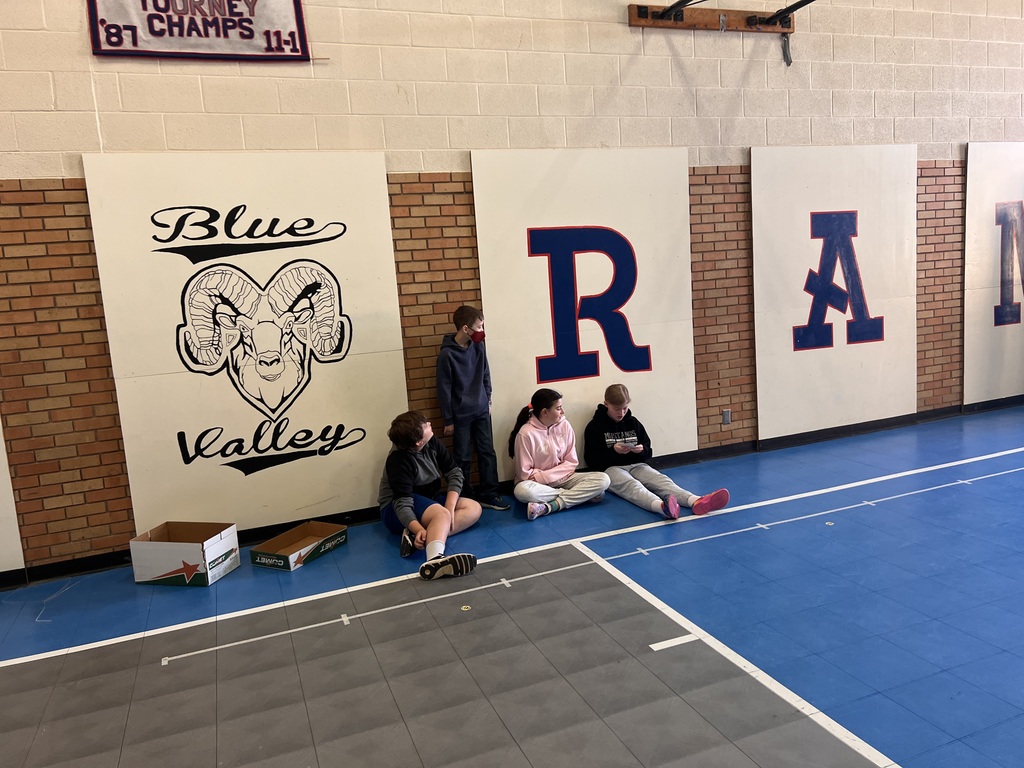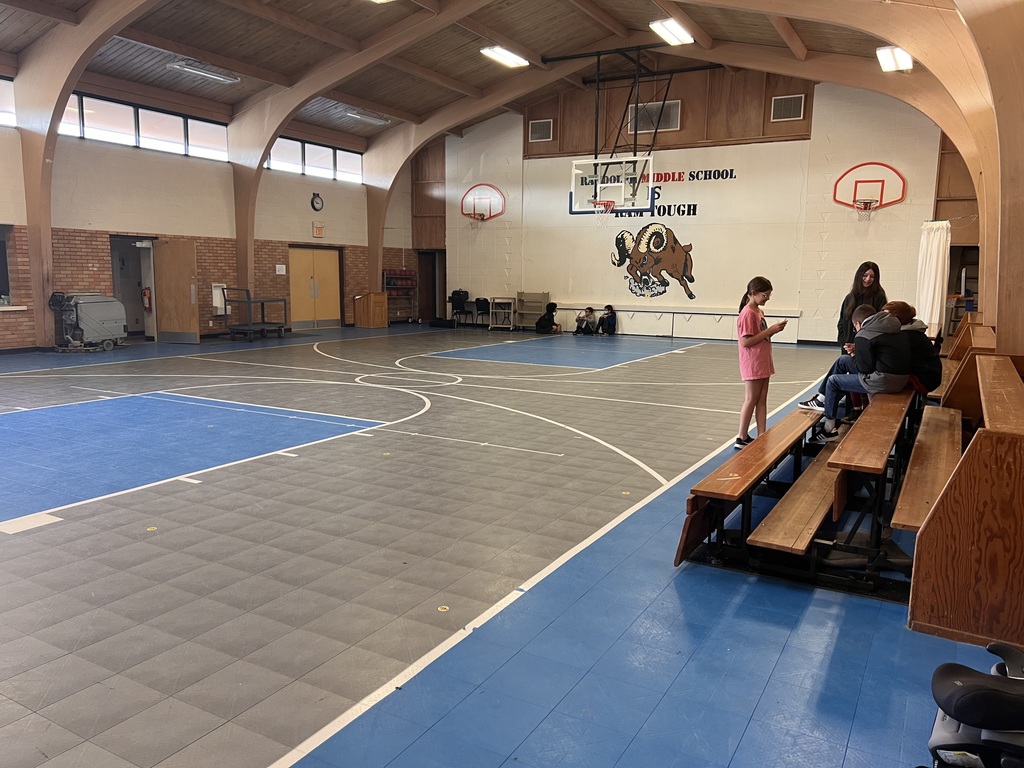 Blue Valley USD 384 is Hiring! We are a small dynamic district looking for highly qualified individuals who will work well as part of our Blue Valley family. The candidate must have a passion for working with children and enjoy engaging students in creative ways that challenge their thinking. Please use the link below to see our available position and job descriptions. We look forward to hearing from you! #RAMFAM #BVSTRONG
https://docs.google.com/document/d/1wuaa5dhUuvcQECMkPTY_eJD6lF3O5FdVbPtQS_Ph2Bw/edit?usp=sharing

FCCLA is sponsoring a Blood Drive on April 25, 2022 from 9:00am to 2:45 pm. The United Methodist Church in Randolph is the host site. Please use the link to sign up.
https://www.redcrossblood.org/give.html/drive-results?zipSponsor=
You are helping safe alive as well earn a scholarship for one of Senior FCCLA members. Along with saving a life they are doing antibodies test for COVID. If you rather contact Ms.Luhman at
bluhman@usd384.org
to sign up. We hope to see you on April 25.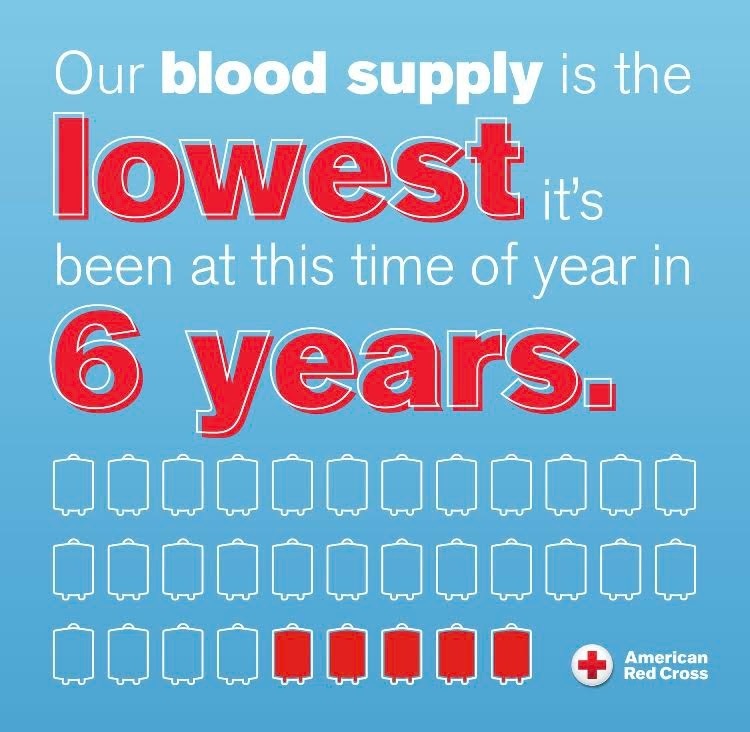 8th Grade FACS has been working on their pillowcases for the last month. Here a few that have them completed.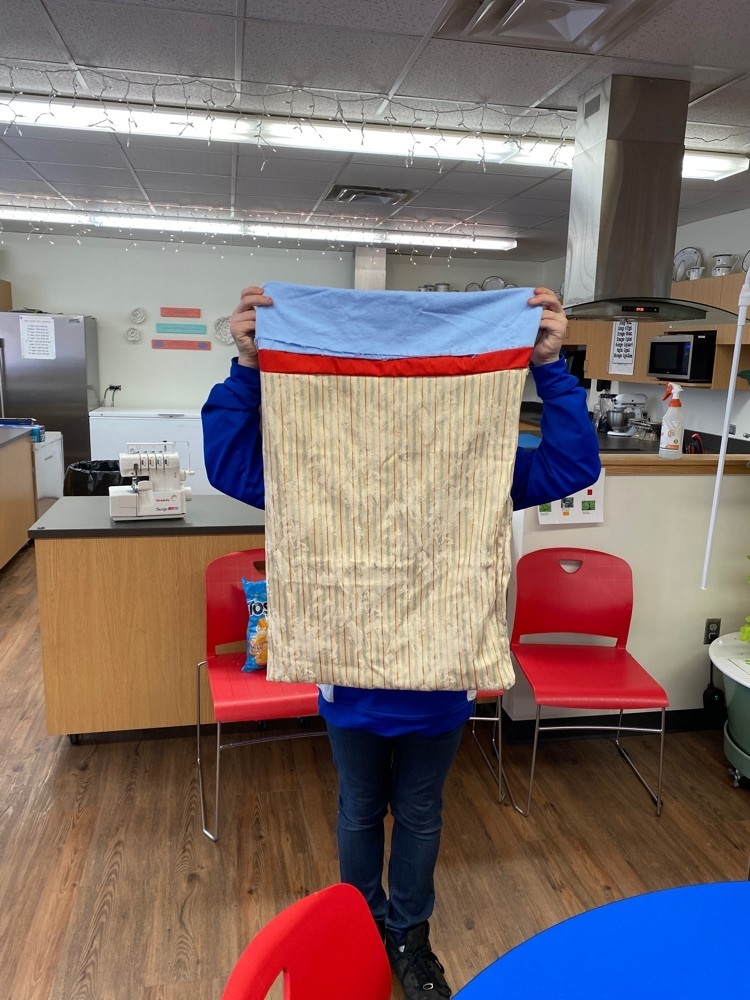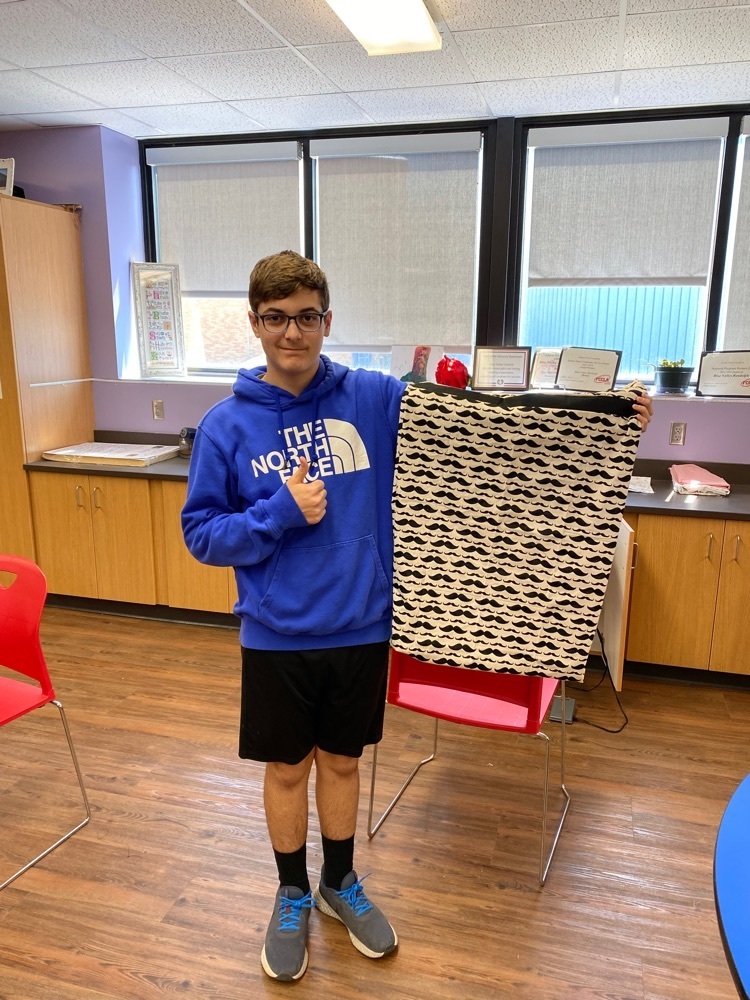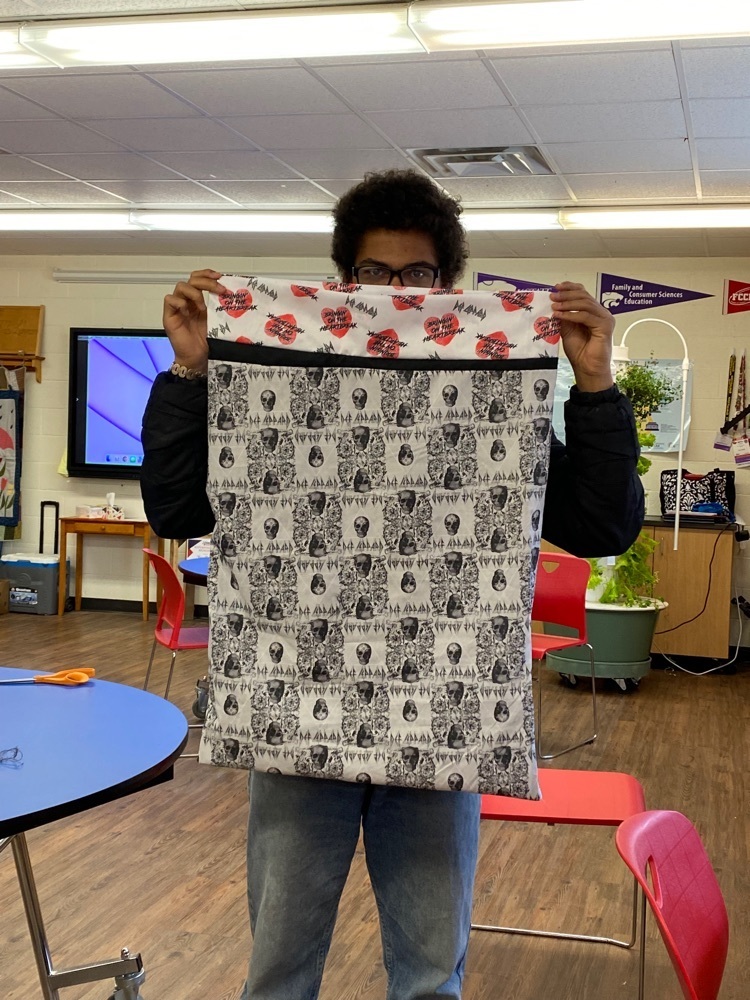 Hello RAM Nation, The new baseball/softball scoreboard is installed. Because of this, we are selling the old scoreboard to raise funds for the baseball team. Please open the link below to read more. #RAMFAM
https://bit.ly/3Oc4QY7amfam
The Blue Valley PTO will be hosting their annual Boots & Bling fundraiser tomorrow, April 14th from 4-9p at The North County in Randolph. The North County will have food for purchase, PTO will have beverages for sale, and a silent auction. We hope to see you and your family there! Please check out the Blue Valley PTO Facebook page for all the great silent auction items!
5th graders taking a Brain Break! Students love the "Would You Rather" exercises that you can find on Youtube!

Blue Valley Middle School Scholars Bowl team had a great season! The season ended April 6 at the Riley County meet. Five Riley county teams participated (Anthony MS, Eisenhower MS, Luckey, Blue Valley, and Riley County). Both the JV and Varsity teams competed well and came away with 4th place. BVMS competed in a total of five tournaments this year. At the league meet in Marysville, the Varsity team earned 4th place out of ten teams while the JV team earned 7th place (tied for 5th but came out in 7th in head-to-head competition). These students should be commended for their efforts!!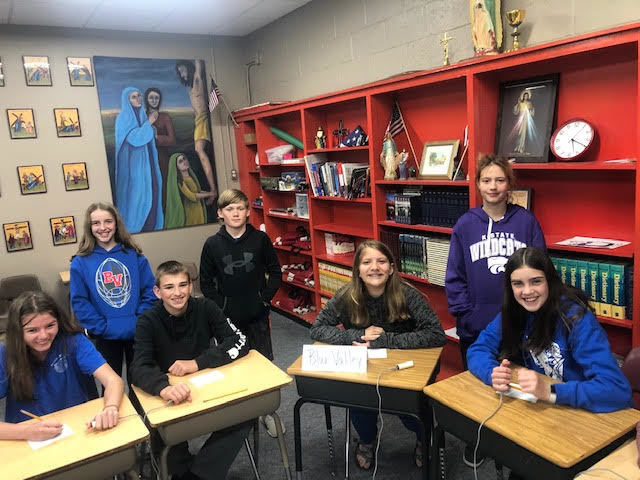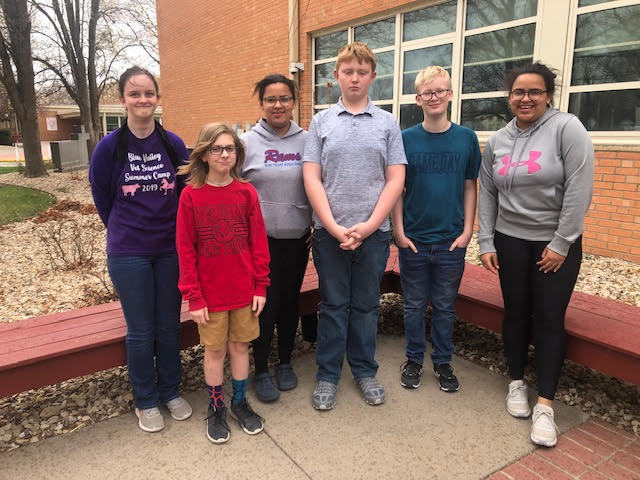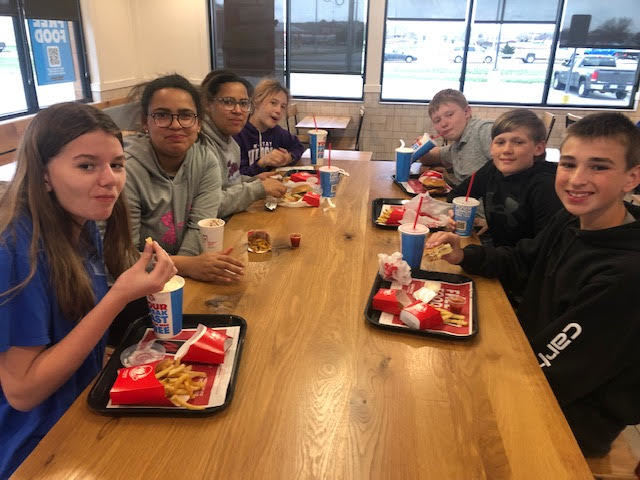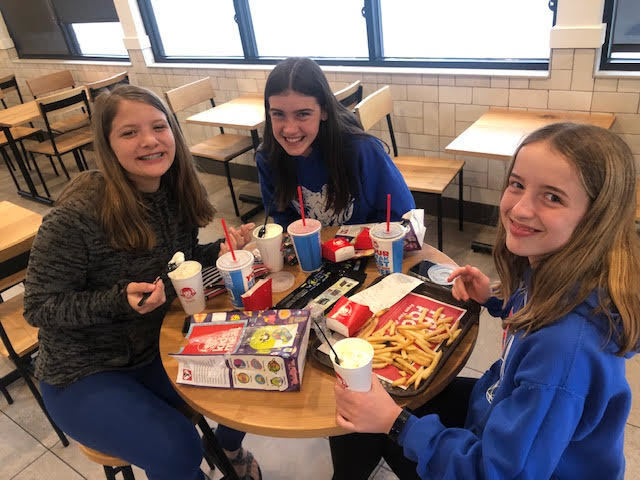 The 8th grade class has been studying how our government formed in social studies. They have enjoyed a role playing exercise where they each are required to represent a state at the Constitutional Convention. As representatives, they were to argue for or against resolutions that would have amended the Articles of Confederation. They did a great job representing their state and forming their arguments!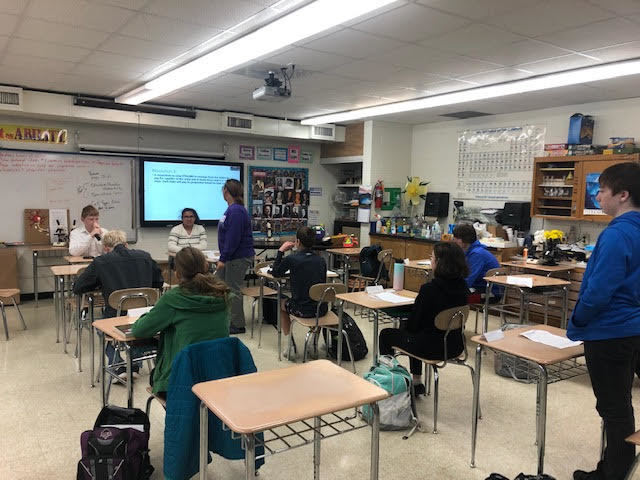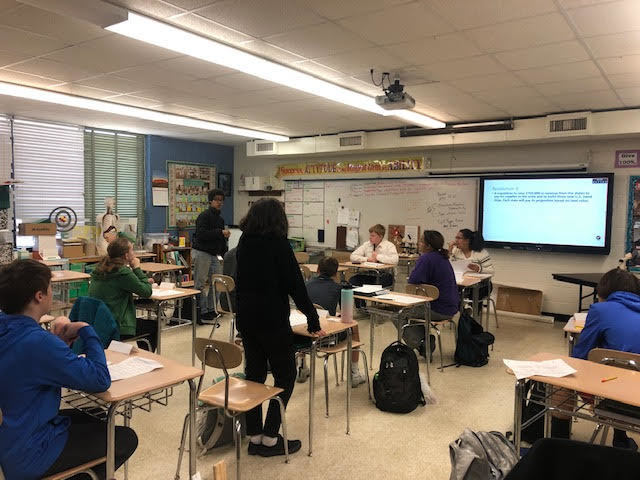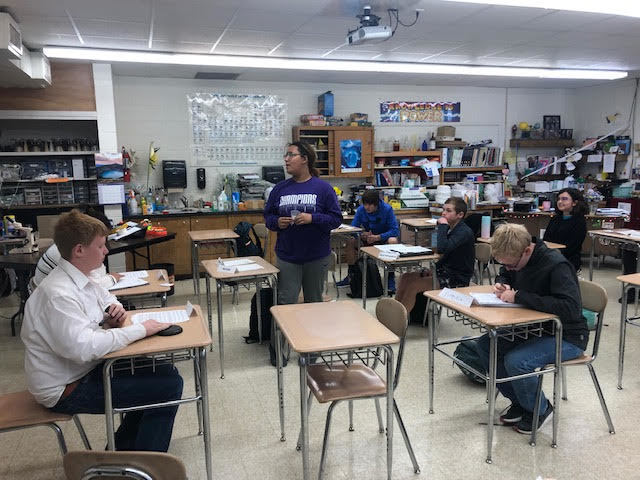 College Biology has been learning about the different types of tissue found in the human body (epithelial, connective, nerve, and muscle). They are using their knowledge to construct a model of the skin. Last week they made the epidermis which is mostly stratified squamous epithelium.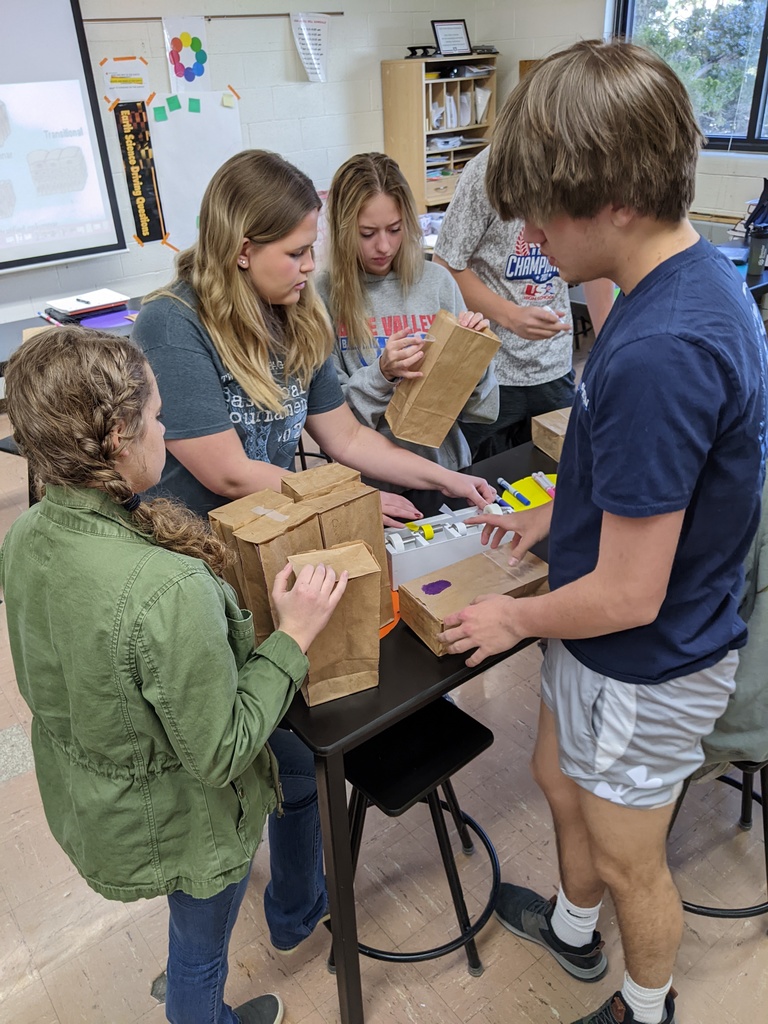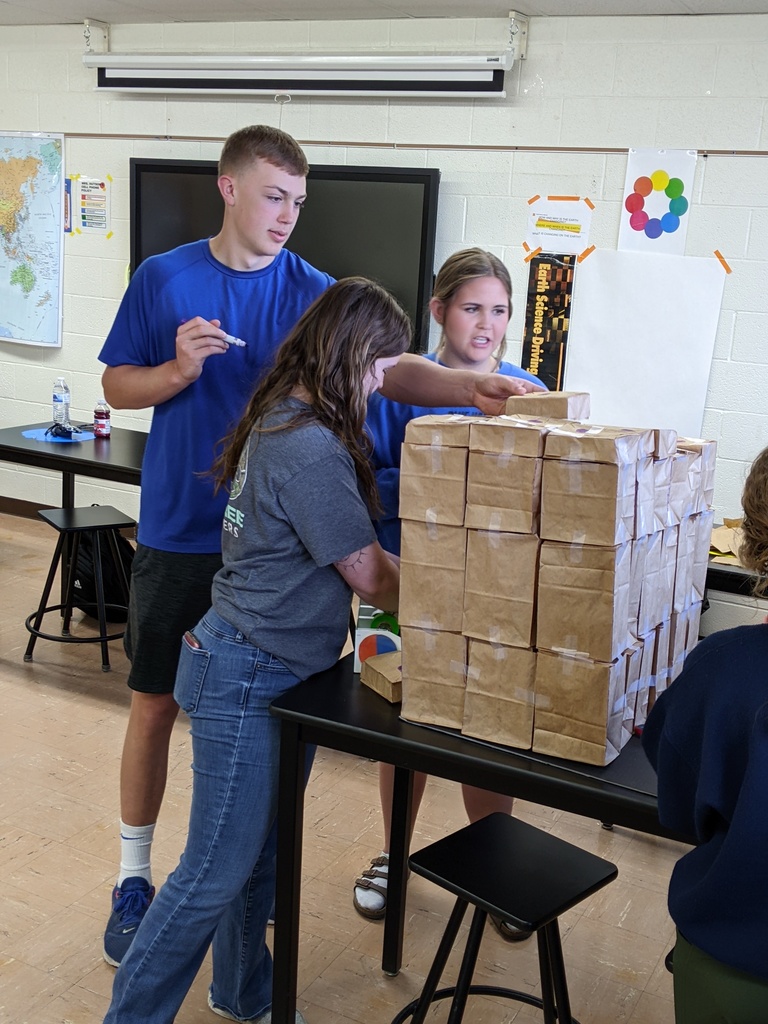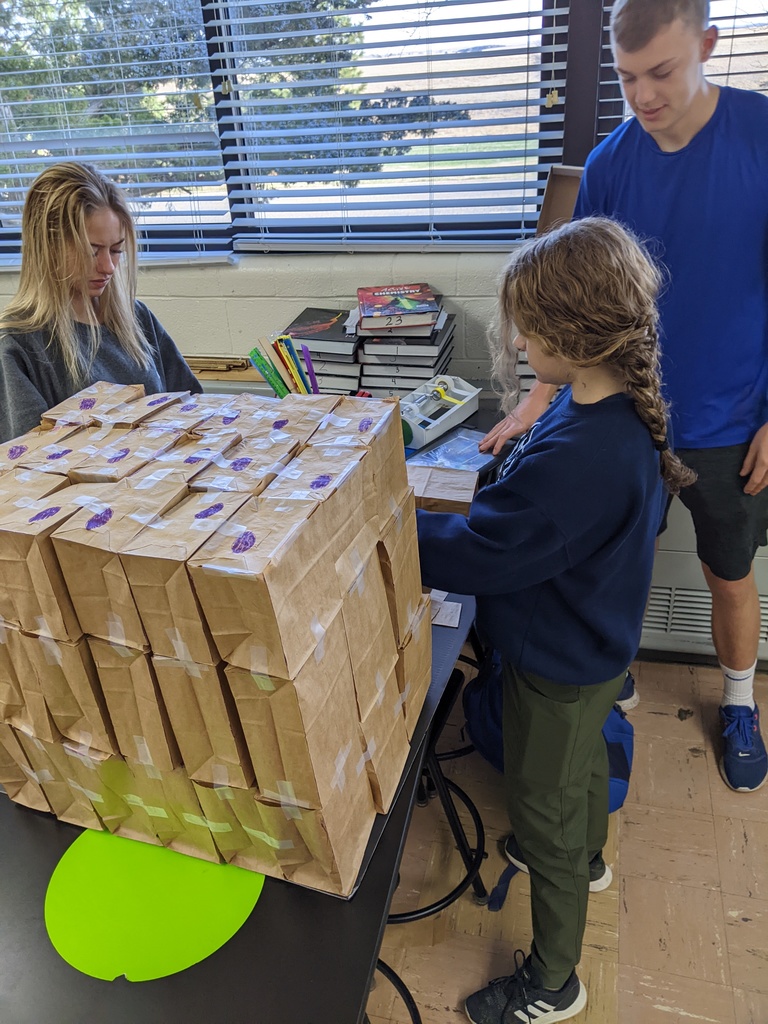 FCCLA members participated in an escape room activity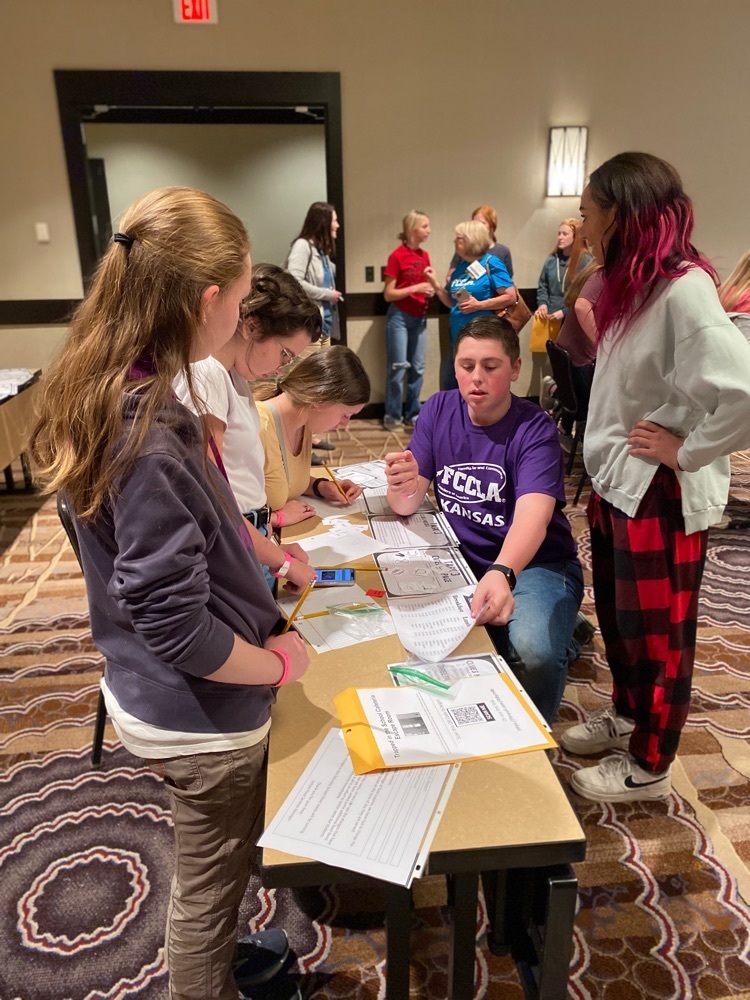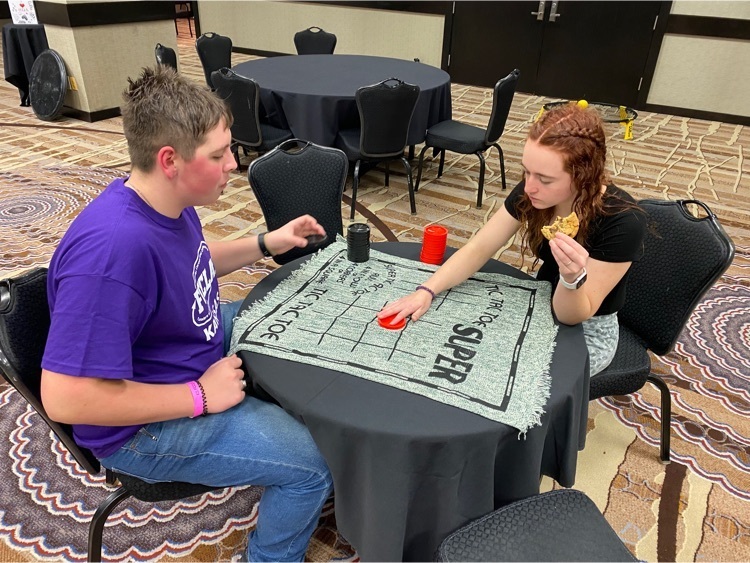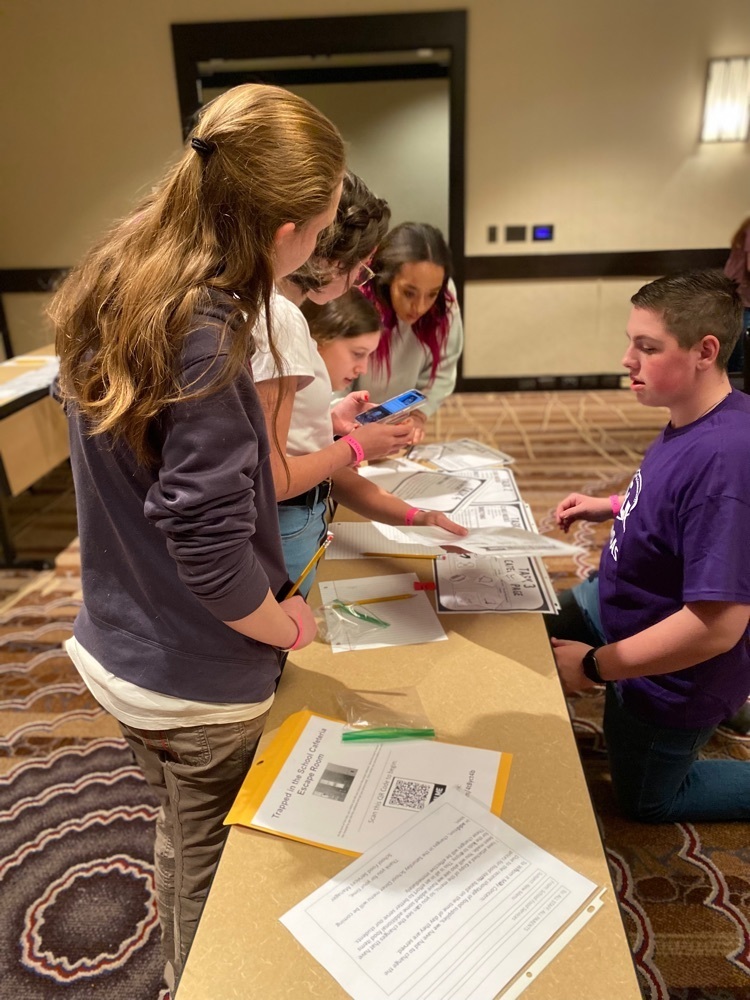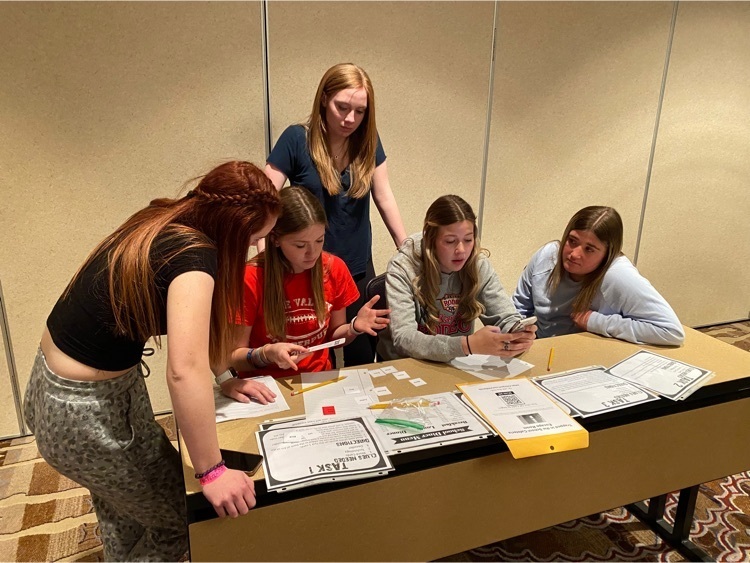 Congratulations to the middle school FCCLA members Isa Butler, Lydia Cobb who received a bronze. Great job. Look forward to next years project.

Congratulations to the following high school FCCLA members. Culinary Arts Silver Ty Vogt, Fashion Design Silver National Qualifier Joey Hillocks and Ciarra Roberson, Interior Design Silver National Qualifier Brianna Krause and Job Interview Silver Kaiden Weeks. Great job everyone!!!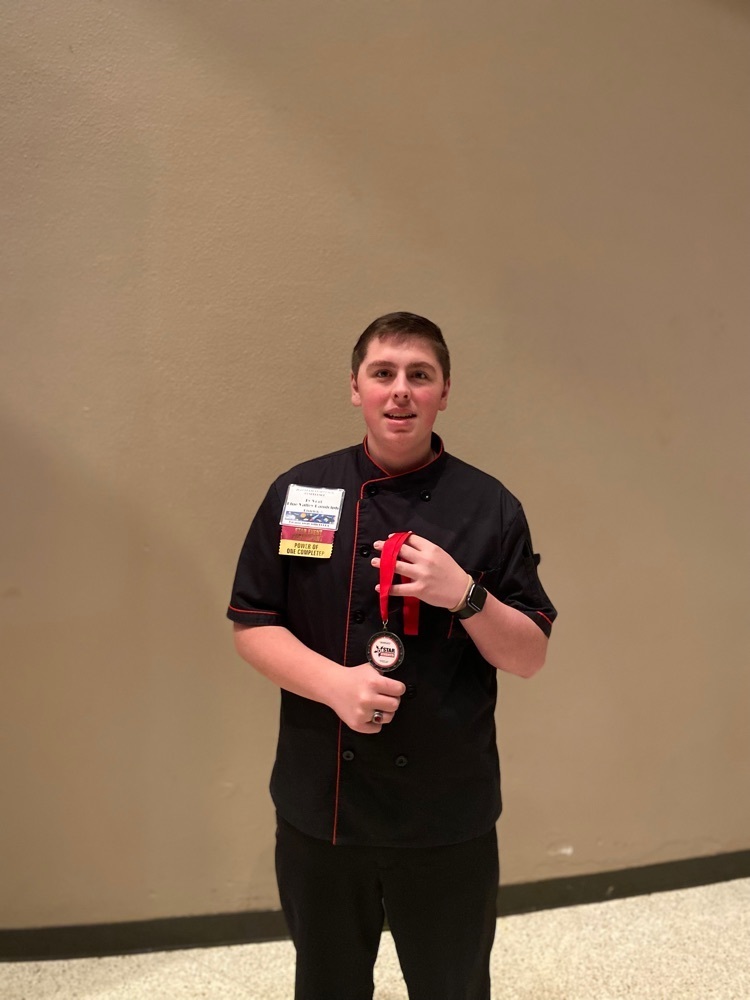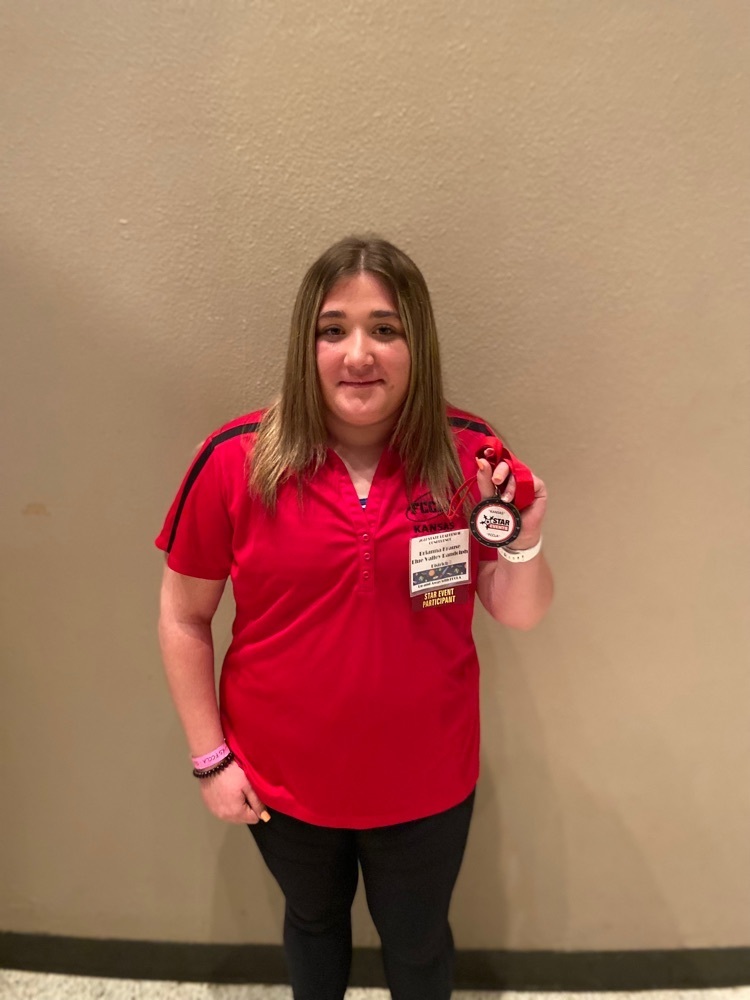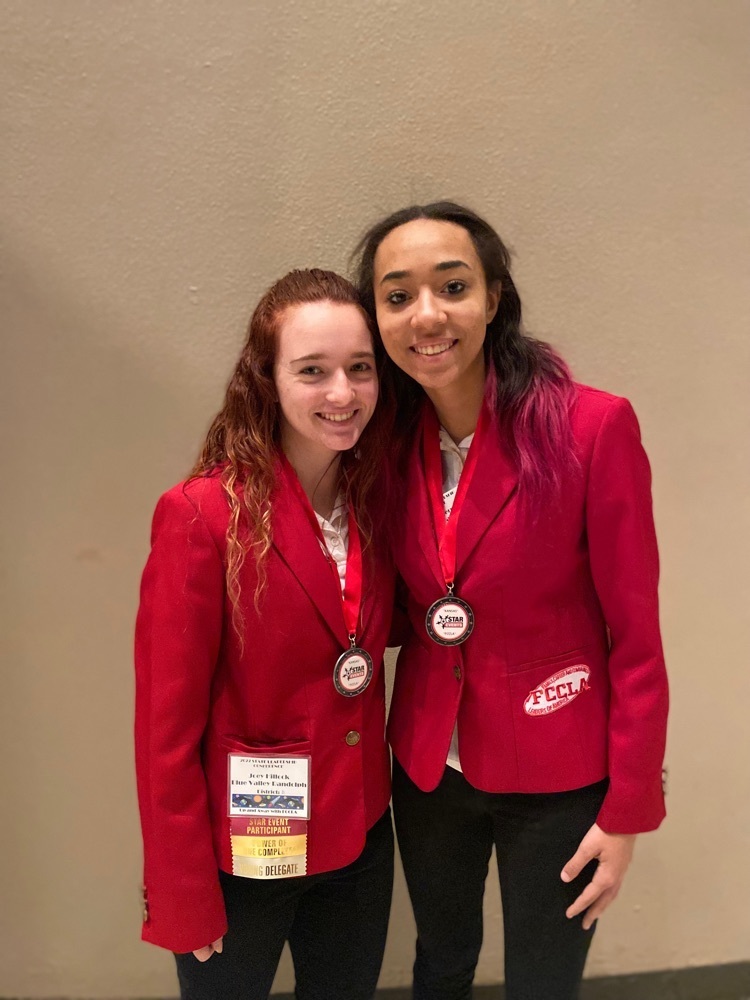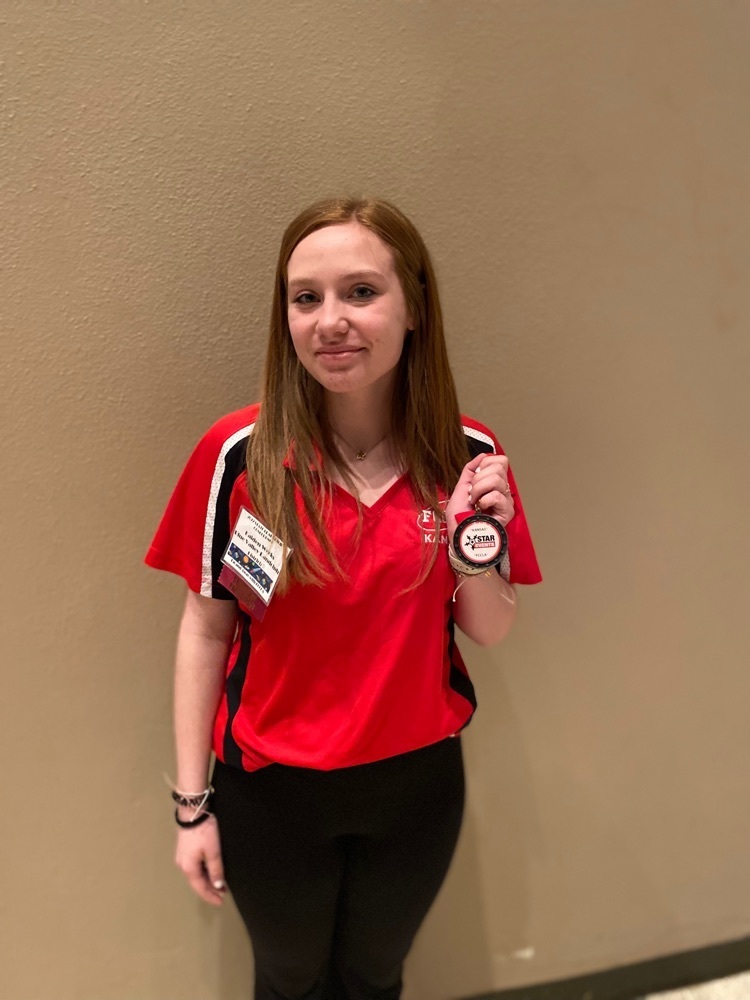 8th graders practicing their sewing technique.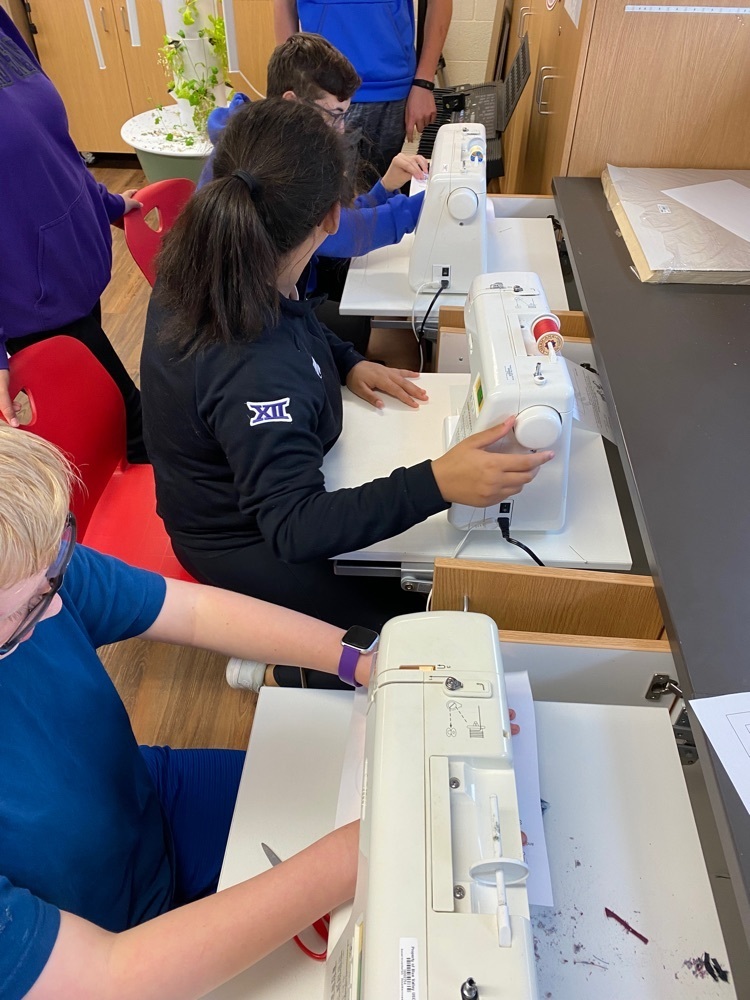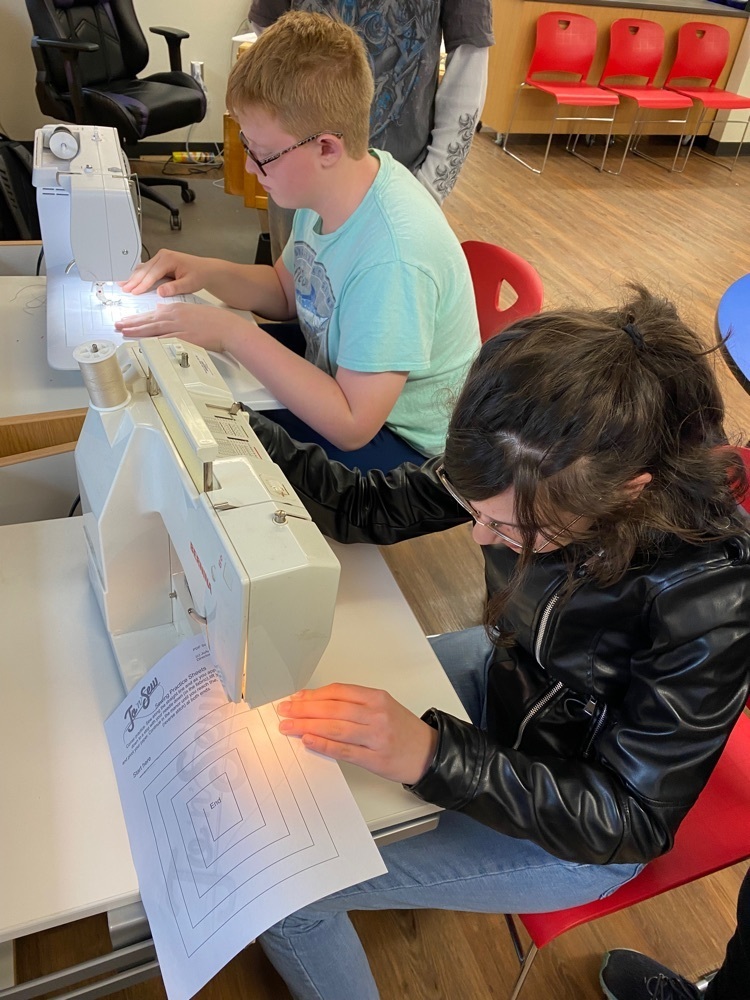 In apparel production we have started making our skirts. Here some class members laying the patterns out. There is one finishing their pillow.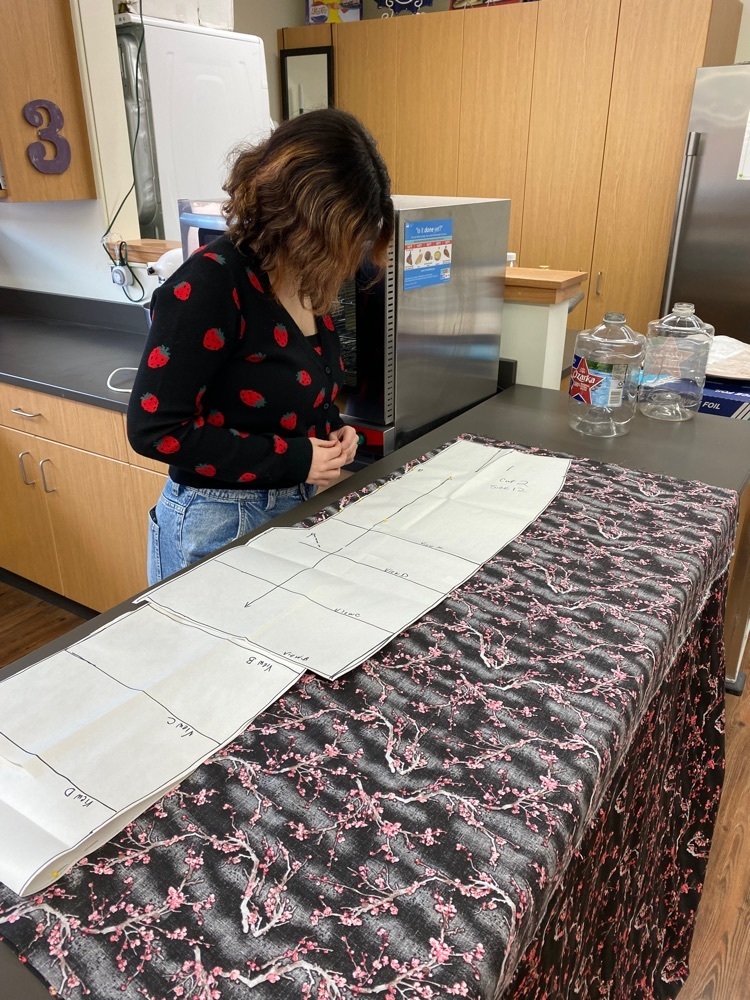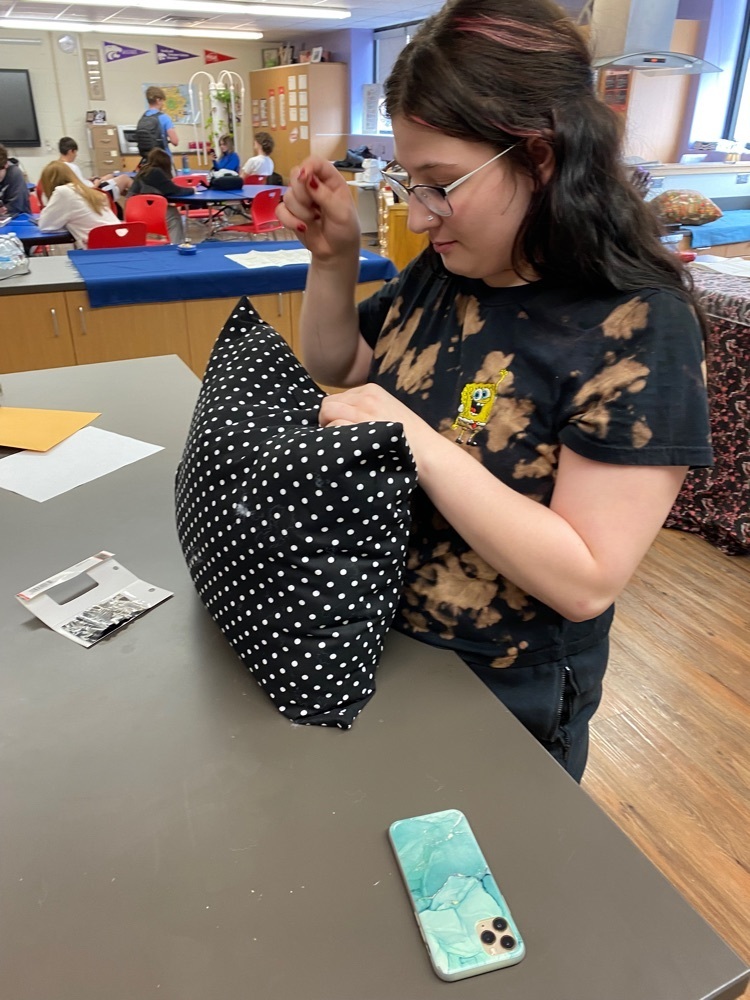 6th grade enjoying the nice weather!